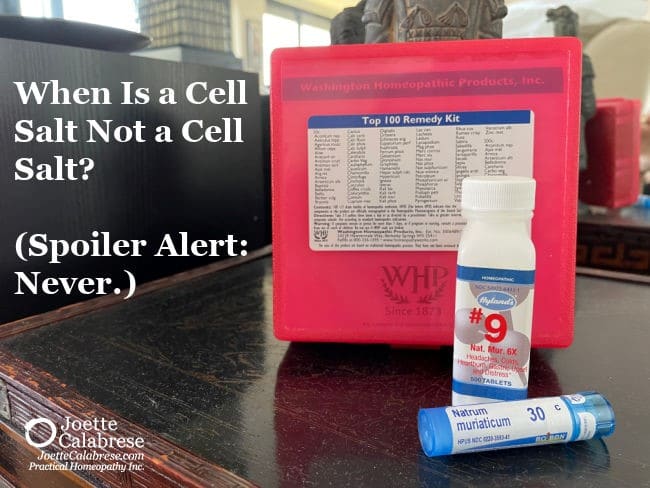 Misconceptions can take on a life of their own. Right?
One common misconception in homeopathy surrounds cell salts, and this misconception rears its ugly head over and over again. I've seen so many questions and comments on my Facebook group about this very subject that I decided I should clarify.
Cell salts, also called Schuessler's tissue salts, is a subcategory of homeopathy that encompasses minerals.  Some believe that they enhance the body's ability to utilize nutrients.  However,  they're powerful medicines used to treat specific conditions without a specific association with nutrient uptake. 
Most importantly, they follow the same homeopathic manufacturing principles, methods of administration, and rationale for their use as other homeopathic medicines.
Cell salts are made from solids, so they must first be triturated (ground to a fine powder). Is the process of trituration what makes them a cell salt?
No! Calc carb requires trituration because it's made from the inside of an oyster shell, and yet it's not a cell salt at all! So, just being triturated doesn't distinguish cell salts from other homeopathic medicines.
Many people incorrectly believe that a cell salt is a cell salt only when it is prepared in the 3rd, 6th or 12th potency. Other people believe a cell salt is only a cell salt when it is in dissolvable tablet form (such as Hyland's) instead of pellets (such as Boiron or Washington).
So, let's say you notice Nat mur in your homeopathy kit in a 30th potency in pellet form. Would you say, "Oh my gosh, is this a cell salt or not?"
Let me put it this way:
A cell salt is always a cell salt, no matter the potency or form. The product just may not be advertised as such in the public square.
Hyland's had the good intention of making cell salts available to the mainstream public in the most expedient way possible. So, they said, "Here are the 12 cell salts in tablet form in the potencies that are most commonly(3, 6 and 12)."
Unfortunately, some people have become confused and believe that makes them different than other homeopathic medicines.  
Remember, whether your Nat mur is a 3, 6, 12, 30, 200 or 1M potency, it's still a cell salt!
Different potencies apply to different conditions. So, let's see how that works:
One use of the cell salt Nat mur 6X is as nature's water distributor. It has a powerful ability to keep the body's water content in balance. Nat mur, twice daily, is indicated for both ends of the spectrum. So, whether one's symptoms involve too little fluid (as in the case of dehydration) or too much (as in cases of water retention), Nat mur will prompt the body to regulate itself back into balance.
At the same time, while a bit too complicated to fully cover in this setting, the cell salt Nat mur in the 200th potency is a capitol choice for someone who suffers from certain headaches.  
You see? Two conditions call for two different potencies of the same cell salt — the same homeopathic medicine.
A couple of years ago, I produced a series on cell salts you might find helpful. Like everything on my blog, this information is 100% free. Here are the links to the individual articles:
Pass on the good news of homeopathy!
Warmly,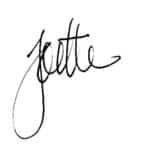 P.S. If you want to take a deeper dive into the world of cell salts, consider Cell Salts: The Easy Homeopathy. Originally produced as a 2-CD set, it is now available as a digital download for your convenience. 
More than anything, I suggest you have a good materia medica at the ready for your reference.
There are several free versions available online, but those materia medicas are often a bit more challenging to work with. So, I wrote A Materia Medica: Practical Homeopathy® for Busy Families in plain English — my English. I share stories and observations from my 30+ years of working with clients to help you discern which remedy best meets your needs.
P.P.S. I discovered this topic in a thread in my Facebook students group. These days, however, I'm spending less time on Facebook. Instead, I am turning my attention to our private Students of Joette group in our Social Center. This new discussion group is hosted on our own servers, providing true privacy to discuss your issues away from the prying eyes of Facebook.
Granted, because the group is brand new, there is not much activity yet. But that's where you come in! Look at this as your opportunity to help form this community. Be a pioneer! I know that you can make the Students of Joette group just as robust as you did our Facebook group.
Going forward, I plan to be more attentive to the items you post in our Social Center rather than on Facebook. So, you never know when I might stop by to comment on your questions or experiences. So, come and learn in this new private environment. I'll be looking for you!