Wouldn't it be delightful if the tooth fairy left cell salts under your child's pillow instead of money? What if they awoke to discover tiny bottles of Calc phos 6X and Calc fluor 12X?
Okay, okay … your child would probably not be pleased, but their newly emerging permanent teeth would thrive.
As I wrote in a previous blog post, Cavities? Try Homeopathy, Calc phos 6X and Calc fluor 12X are excellent aids for tooth and bone growth in growing children. These two medicines, taken thrice daily for many months, have been shown to strengthen and aid in the integrity of children's teeth.
From childhood right through to our senior years, homeopathy offers polite assistance to our bodies' dental needs.
Lest you think dental health isn't significant, let me tell you that you couldn't be more mistaken. Poor dental health coupled with archaic, aggressive or shoddy restorative dentistry begets illness in the rest of the body — so much so, I have actually added dental history to my client intake forms.
Yes. Dental health is that important!
Obviously, we want to stay away from amalgam fillings or having teeth extracted unnecessarily. Sometimes that simply means staying away from a conventional dentist's office. But when experiencing a nasty toothache, it's easy to become desperate and not think clearly.
Instead of embracing procedures that could wreak havoc on your body's health later, learn how to address tooth pain homeopathically.
Ok, folks. these are writer-downers.  Stay tuned for more every week.
The more you learn, the more proficient you'll become in caring for your family's dental health. And when friends comment on your beautiful smile, pass on the good news of homeopathy!
Warmly,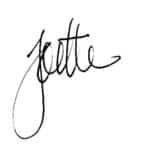 P.S. Don't have a dentist you can trust? A few weeks ago, my Mighty Members received a list of dentists curated from my clients' and students' recommendations. (If you missed that one, it's on your Mighty Members' page archived as Memo to Mighty Members #58.)
If you want that information but you're not a Mighty Member yet, please join us. My Mighty Members enjoy a private playground that's housed on our own servers, away from outside censorship. Mighties get daily quotes for inspiration, short personal video musings, and an additional weekly tip or discussion (often follow-ups to sensitive blog topics in greater depth). Plus, my Mighties also have access to an exclusive discussion group, a safe place to ask questions and share with fellow members.
P.P.S. Attention Students! I have some exciting news. I'm holding a contest — just for my students! 
I want to be sure you're aware of the Students of Joette group in my Social Center, a safe place away from Facebook's prying eyes and ears. You can speak freely without the worry of Facebook taking down or flagging posts and comments. No more using code words or talking around the subjects you want to discuss. It has the potential of being a truly vibrant forum for like-minded students such as yourself.
But, I need everyone's help to get the momentum going. 
For the next several weeks, the student who is the most active with quality contributions each week in Joette's Social Center will get a surprise gift from Boiron. Four weeks — four prizes! After the final week, there will also be an additional prize for the most active student of the month. That student will receive one of Washington Homeopathic's popular kits.
We'll announce the winner each Monday in the Facebook Students' group and in the Students' group in The Social Center.
If you're looking for ideas for posts, how about:
Success stories. Be sure to include your thinking for picking the remedies you did. Was it because you learned that protocol in a course?

How about finding an interesting document in the files section of the Students' group on Facebook and re-posting it in The Social Center, so that we have it safely stored there in case the Facebook group gets shut down? Tell us why you chose that document.

Post your thoughts on Joette's latest blog post, podcast, or Facebook Live video.