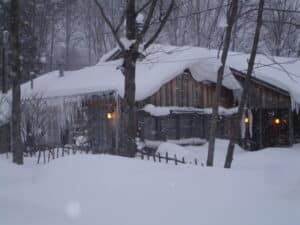 Pipes a' burstin, doors a'freezin and heating units unable to keep up. What ever happened to global warming?
No doubt low temperatures are something we must take seriously since if not adequately covered when they hover near zero, frostbite can set in quickly.
The windier the conditions, the faster such maladies occur. These methods will protect you and your family in case you fail to cover up.
Oh, and don't forget family pets and livestock.
Let's begin with frostbite.  It is a term used to describe frozen body tissue. The most commonly affected areas of the body are fingers, toes, cheeks, ears and nose. The signs include numbness, tingling or stinging pains, waxy white appearance to the skin, with a hard texture that becomes bluish or gray as damage progresses, or redness and swelling with blisters. Frozen tissues are particularly prone to traumatic damage. For example, a frozen finger or foot can be easily fracture in a fall.
Then there's chilblains which refers to a condition where exposure to cold causes permanent damage to the small blood vessels in the skin, usually to the cheeks, ears, fingers or toes. This results in redness and itching that continues with each additional exposure. There may also be blistering, inflammation and even ulceration.
It is reported that frostbitten skin is best warmed by immersion in water around 105 – 110° F until circulation, color and sensation return. Overly warm or hot water may burn the skin.
Numb frostbitten skin may not be able to discern the true temperature of water or a warming device, so make sure to test it on healthy skin first. Body heat may also be used to warm the affected area, for example, holding frostbitten fingers in the armpit. To avoid damage to frostbitten skin, limit vigorous or jarring movement and do not massage or rub the skin.
Those suffering from chilblains should warm the skin slowly and avoid scratching. Ulcers or blisters should be kept clean, dry and covered.
Here are the remedies I used to sort through with their classical indications.  I say, I used to, because now I chose the Banerji Protocols for their elegant simplicity and swiftness.
Here's the classical method; you must choose  one:
Homeopathic poison ivy or

Rhus Tox 200

 is the remedy for when itching is present. The person will be restless, searching a comfortable position but unable to find it.
An angry, irritable frostbite victim may need

Nux Vomica 3

0c  for healing.  There's burning and itching, but the swollen parts may crack and bleed and have a bright red color to them.

Apis mellifica 200C

 is indicated for stinging pains and swelling, not unlike from a bee sting.

Sulphur

's profile includes the proclivity to form pus, with a thickness to the skin, redness, swelling and cracks usually near the joints.
In cases of more severe frostbite Agaricus Muscarius

200c

 would be the choice. The victim may be incoherent and unable to answer questions or may act intoxicated. Symptoms also include hot, red, burning pains.
Here's the Banerji Protocol:
Hamamelis 200C mixed with Arnica 3.
That's it!
Taken twice daily, for mild cases and every 1-3 hours when the frost bite or chilblains is more severe. Any of the previous remedies could be added to this protocol for more specific symptoms that may present, but this is the protocol foundation.
By the way, this protocol will work for any coldness to extremities, including Renaud's.
Remember this winter, to stay covered, use common sense, and keep extremities warm. Be prepared for frostbite and other emergency situations with your knowledge, spunk and trusty homeopathy kit.
_________________________________________________________________________________________
Want to learn more about how homeopathy is THE medicine for when the SHTF? For more information, and to learn how to Think Outside of the Box, click here >> https://homeopathyworks.iljmp.com/3/toanu
---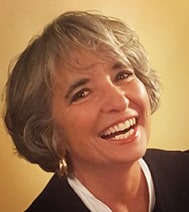 I am a homeopath with a worldwide practice working with families and individuals via Zoom. I'm also a teacher and most importantly, a mom who raised my now-adult children depending on homeopathy over the last 31 years. I lived decades of my life with food intolerances, allergies, and chemical sensitivities until I was cured with homeopathy, so I understand pain, anxiety, and suffering. You may feel that your issues are more severe or different than anyone else's, but I have seen it all in my practice and in my work in India. My opinion is that nothing has come close to the reproducible, safe and effective results that my clients, students and I have achieved with homeopathy.
Call today and learn how homeopathy might just be the missing piece in your health strategy.
---
Joette is not a physician and the relationship between Joette and her clients is not of prescriber and patient, but as educator and client. It is fully the client's choice whether or not to take advantage of the information Joette presents. Homeopathy doesn't "treat" an illness; it addresses the entire person as a matter of wholeness that is an educational process, not a medical one. Joette believes that the advice and diagnosis of a physician is often in order.
---
We've provided links for your convenience but we do not receive any remuneration nor affiliation in payment from your purchase.
---
The Author disclaims all liability for any loss or risk, personal or otherwise incurred as a consequence of use of any material in this article.
This information is not a substitute for professional medical advice, diagnosis or treatment.