A mother is only as happy as her unhappiest child.
Mindful Homeopathy
Practical Protocols for Mental and Emotional Conditions
Anxiety…depression…bipolar…OCD…learning disorders…brain fog…PTSD…addictions…dementia…
Homeopathy has a history of uprooting these conditions.
These are my favorites that I guarantee you'll use.
I created an infographic to give you hope that real, safe, efficious alternatives to chemical drugs exists. Click here and read more.
This info-graphic contains some of my favorite remedies that I guarantee you'll use.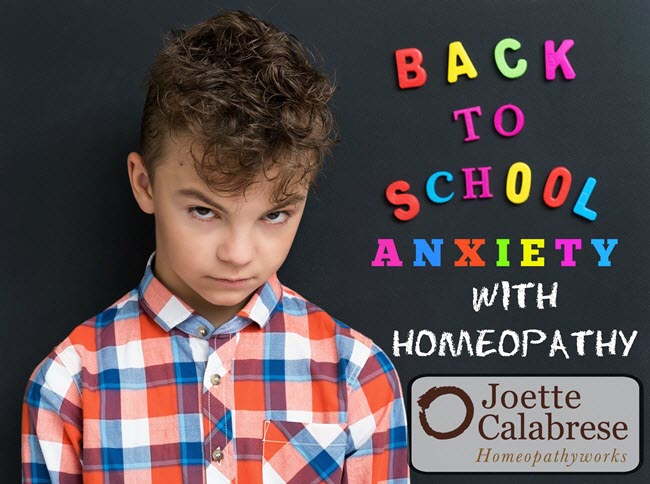 During this season where school is starting, moms across America are dealing with oodles of nervous children.
There is the first day of school to deal with (what will Suzie wear!?), which can be made even more difficult if you've recently moved to a new city.
School also inevitably brings quizzes, tests, and the ever-present (and extremely annoying) state-mandated examinations. Some children really struggle with anxiety related to testing.
I can actually relate to such anxiety. If you listen to my podcast, you may know that I have not always been a professional homeopath. I know it seems like I was born doing this, but that is not the case!
Among other professional positions I've held, I was once a realtor in the nation's Capitol. If you want to learn about why I failed D.C.'s real estate test seventeen times, listen to my podcast #15.
But can you imagine the pre-test anxiety I had after I had failed that test the first half-a dozen times??? It was not fun. I could feel an indescribable emptiness forming in the pit of my gut each time I nervously marched to the testing center.
Unfortunately, during this time in my life, I knew nothing about homeopathy and I was left to deal with this sort of anxiety alone!
But not for you moms!
The remedy for this type of anticipatory anxiety is Gelsemium (generally) 30; one dose taken twice a day and let me tell you, it is GORGEOUS! You can stop the remedy once the anxiety is resolved or the event is over. (Remember to apply the discount coupon code – Joette – at check-out for an additional 20% off!)
There is something very unique about the symptoms of anxiety when it is related to a specific event: Often, people experience looser bowel movements (in some cases, diarrhea), they may tremble a bit and feel a little clumsy, and they typically experience a lack of coordination in their movements. In general, they may want to be left alone in a quiet space.
Besides test-taking and the first day of school, think of this remedy for a variety of anticipatory situations where a person may feel anxious or nervous, such as:
Anxiety before a surgery

Certain types of insomnia where you are afraid of going to bed (for fear you may not fall asleep—in this case, the 'event' is not a test but instead, the anticipated sleep!)

The feeling of 'butterflies in the stomach' and an urgent need to use the restroom

Stage-fright (like a sporting or performance event where your child needs to tackle the quarterback or perform in a recital.)
With Gelsemium, you will find you will not be paralyzed from the anxiety and that your trembling body will no longer feel so weak.
Homeopathy helps you get back on the horse, step onto the yellow school bus, or 'break a leg' when you perform! Homeopathy gets it done!
_______________________________________________________________________________________________________________
BoironUSA has graciously created a special checkout code for me to give to you: Joette. This code will take 20 percent off any order, and shipping is FREE if you spend over $50 or more (after the discount is applied).
Click here to make a purchase: https://shop.boironusa.com/
Now you no longer need to ask yourself a hundred questions before making a purchase and you can be assured of Boiron's quality, as well as the integrity of their direct shipping and handling.
---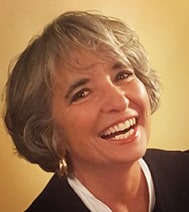 I am a homeopath with a worldwide practice working with families and individuals via Zoom. I'm also a teacher and most importantly, a mom who raised my now-adult children depending on homeopathy over the last 31 years. I lived decades of my life with food intolerances, allergies, and chemical sensitivities until I was cured with homeopathy, so I understand pain, anxiety, and suffering. You may feel that your issues are more severe or different than anyone else's, but I have seen it all in my practice and in my work in India. My opinion is that nothing has come close to the reproducible, safe and effective results that my clients, students and I have achieved with homeopathy.
Call today and learn how homeopathy might just be the missing piece in your health strategy.
---
Joette is not a physician and the relationship between Joette and her clients is not of prescriber and patient, but as educator and client. It is fully the client's choice whether or not to take advantage of the information Joette presents. Homeopathy doesn't "treat" an illness; it addresses the entire person as a matter of wholeness that is an educational process, not a medical one. Joette believes that the advice and diagnosis of a physician is often in order.
---
We've provided links for your convenience but we do not receive any remuneration nor affiliation in payment from your purchase.
---
The Author disclaims all liability for any loss or risk, personal or otherwise incurred as a consequence of use of any material in this article.
This information is not a substitute for professional medical advice, diagnosis or treatment.