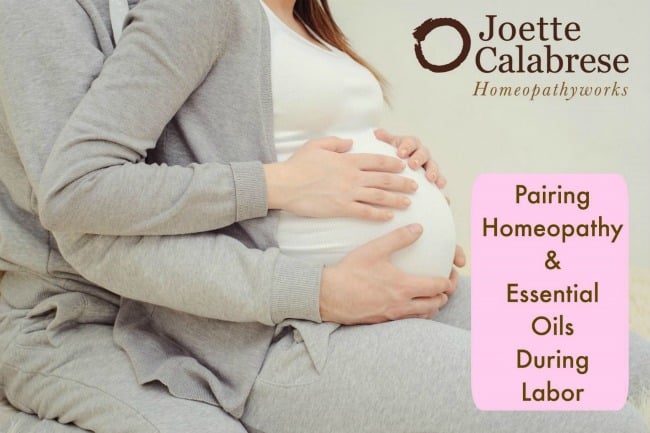 When I gave birth to my eldest child, I was in labor for 47 hours!
Father Time was cruel during my first foray into motherhood, and to make matters worse, I was left to deal with the trials of birth without homeopathy.
I had only just purchased my first book on the subject a month or so before this and I didn't know about the depth of healing homeopathy could offer.  
In difficult times like those, I was willing to do ANYTHING that would offer relief, as long as it did not cause any harm.
So during that birth, while I would never actually take superfluous pharmaceutical pain medications, I remember asking my midwife to just "show me the pain meds" because, for some reason, looking at them gave me strength to know that I was in control!
Somehow, the knowledge that I could stop the pain if I wanted to gave me the forte I needed to press forward without actually using the drugs.
Today I laugh at how my desperate mind worked through the miserable beautiful labor of that baby, but I will never forget that having options was truly helpful during a difficult moment in my life.
Having options is a great thing, wouldn't you say?
Along those lines, people often ask me if they can use high-quality essential oils together with homeopathy.
I'm sympathetic to this question because I know that many of my students have come to homeopathy AFTER they've studied essential oils. I have come to see oils as a "gateway drug" — without it actually being a drug, of course!
What I mean is that essential oils have opened people's eyes to the very real world of natural medicine, especially to homeopathy.
They have also given mothers more confidence in treating their own families themselves; something modern medicine has been happy to have eliminated mothers from doing for decades now.
So, I use essential oils. While traveling, for example, I mist myself with a homemade blend that keeps me fresh, relaxed and my environment and hands clean.  
I admit that I am rather partial to homeopathy over the essential oils (I know, shocker right!?)  
My bias comes from years of seeing homeopathy — time and again — uproot conditions both acute and chronic. It would be a shame if I kept my full disclosure of homeopathy from you, as I could be locking you out of an intense world of powerful healing.
"But," you say, "I already own an essential oil kit, and I like using them!" Well if you want to couple essential oils with homeopathy, it can be done.
Back 29 years ago, I knew more about essential oils than homeopathy, so here are the oils  I used during that birth and some homeopathic remedies I wish I had known about back then.
Three (Maybe Four) Important Remedies during Birth and Their Essential Oil Companions:
Nausea during labor (and in pregnancy in general):

During transition, if the progression has halted:

To calm the anxious mother:
You may have noticed that I have omitted all of the mint-family oils. This is because these oils, like peppermint and menthol, can antidote (or neutralize) homeopathic remedies. Other antidoting oils include camphor, melaleuca (tea tree), and possibly more depending on the personal sensitivity one has to a particular oil if used in a concentrated manner.
For this same reason, you want to keep your homeopathy kit in a separate cabinet away from your essential oils kit, as the oils can antidote entire homeopathy kits. Although, having said all of this, I've yet to see an essential oil antidote a homeopathic medicine unless done with full intention by inhaling one from the aromatic category and taking a good deep breath or several drops on the tongue.
The above list is simply a suggestion. While I do not provide further information on essential oils, I do offer a vast library of free information on homeopathy. Great starting points for newbies include my free Quick Start Guide and my Study Group Curriculum — a group-learning guide for beginners to homeopathy.
So, if you are visiting me from the wonderful world of essential oils, I welcome you into my world of homeopathy.
And join me on August 25, 2016, for my interview on the Essential Oils Revolution Summit.
The title of my talk is:
Raising Healthy Families with Essential Oils and Homeopathy
My friend Dr. Eric Zielinski and I share a wonderful hour together. We will talk about treating a wide range of common family ills from fevers to menstrual cramps.
If taking control of your health is important to you, you'll want to listen to this.
 Click here to register for free.
 Then feel free to go to my website and watch a special video I produced along with a download of an info graphic you'll want prominently placed on your refrigerator as a go-to recourse to treat common family ills.
Warmly,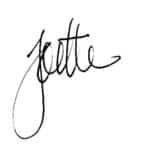 _____________________________________________________________________________________________
BoironUSA has graciously created a special checkout code for me to give to you: Joette. This code will take 20 percent off any order, and shipping is FREE if you spend over $50 or more (after the discount is applied).
Click here to make a purchase: https://www.boironusa.com/
Now you no longer need to ask yourself a hundred questions before making a purchase and you can be assured of Boiron's quality, as well as the integrity of their direct shipping and handling.