Making the transition from RN in critical care to my life's vocation as a Catholic wife and mother was wrought with many unexpected changes, not the least of which was my frustration with what I had known regarding health care!
As an RN, I had known nothing about homeopathy, and when I became a mom, I realized that what I knew in mainstream medicine did not serve me well in soothing and healing my children. Their illnesses often required a visit to the doctor, followed by a prescription of antibiotics and sometimes even steroids.
What was frustrating was that I often received nothing more than the advice that there was nothing to do to heal the illness, and to just have recourse to over-the-counter medicines to try and relieve my child's symptoms.
My heart told me that there had to be a better way!
A friend had success treating her infant daughter's blocked tear duct with homeopathy, and interest in this gentle and amazing method of healing began. The homeopathic theory of "like heals like" made such sense to me!
However, it was not until I took a series of classes from Joette that I felt confident to try using homeopathy for my family.
My first homeopathic success was with my daughter, who was 5 years old at the time and had gotten what looked like a case of conjunctivitis, an inflammation of the mucous membrane that covers the eye and the inner surface of the eyelids. Her eyes were red, irritated, and she was so sensitive to the light.
Inwardly, I groaned at the prospect of taking her to the doctor, getting a prescription, and then struggling to administer the eye drops.
I decided to give homeopathy a try.
The cost of the little kit of 5 remedies was the same as my co-pay would have been, so I figured it was a good opportunity to take the plunge! After just one dose of belladonna 30X, I started to see a lessening of the redness, and before long, she was even able to go outside in the sun! Later that day, I just repeated the dose one more time, and by the time my husband returned home from work, her normally big, beautiful brown eyes were just that–with no trace of redness or irritation remaining!
Thus began a long and happy relationship with this wonderful, gentle, and cost-effective method of healing!
Thank you, Joette! -Madeline, Depew, NY
---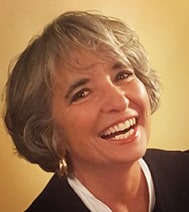 I am a homeopath with a worldwide practice working with families and individuals via Zoom. I'm also a teacher and most importantly, a mom who raised my now-adult children depending on homeopathy over the last 31 years. I lived decades of my life with food intolerances, allergies, and chemical sensitivities until I was cured with homeopathy, so I understand pain, anxiety, and suffering. You may feel that your issues are more severe or different than anyone else's, but I have seen it all in my practice and in my work in India. My opinion is that nothing has come close to the reproducible, safe and effective results that my clients, students and I have achieved with homeopathy.
Call today and learn how homeopathy might just be the missing piece in your health strategy.
---
Joette is not a physician and the relationship between Joette and her clients is not of prescriber and patient, but as educator and client. It is fully the client's choice whether or not to take advantage of the information Joette presents. Homeopathy doesn't "treat" an illness; it addresses the entire person as a matter of wholeness that is an educational process, not a medical one. Joette believes that the advice and diagnosis of a physician is often in order.
---
We've provided links for your convenience but we do not receive any remuneration nor affiliation in payment from your purchase.