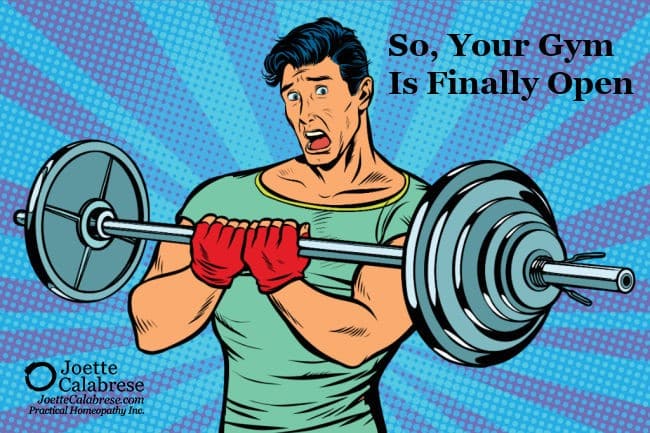 Calling all husbands and sons!!
Here is a little-known exercise concept I'd like to introduce to you:
If you haven't worked out in a while, ease back into it!
 "No pain; no gain" is passe.
I know, I know. It's also not realistic to expect that from most of you men — and quite a few of you ladies as well.
So, at the very least, let me teach you the homeopathic solution for the debilitating pain resulting from over-abused muscles.
My son used to go to the gym four to five times a week. But along came that, that … well, you know, that thing that ground everything to a halt. Gyms were closed and habits changed.
When workout facilities recently reopened months later, my son was like a coiled spring poised to explode back into his regimen.
As you've probably guessed by now, he overdid it — especially with his arms.
Days later, his triceps were exceedingly painful and weak.
I noticed he was working on his laptop in a very crooked posture. So, I queried him.
He said, "Look, Mom, I can't extend my arms!"
What?!
Rather than attempt to introduce the concept of "easing" back into exercise (there's no sense in closing the barn door after the horse is gone), I simply turned to a tried and true Banerji Protocol to address his pain.
Here's what we used:
Rhus tox 200 mixed together in the mouth with Symphytum 200, twice daily, until the pain diminished.
On the first day, he used Rhus tox four times (twice as part of the Symphytum protocol and twice by itself). On the second and third days, he solely used the protocol twice.
By the second day, he had immensely improved.
By the third day, I actually had to ask him if his shoulder was still bothering him! He'd forgotten about it.
That's what I call "very much better!" Time to stop the medicine.
There are more specific protocols that I teach in my pain course. Plus, I will share a little private tip with my Mighty Members later in the week about this protocol.
If you're not yet a Mighty Member, there's no need to suffer from FOMO (Fear of Missing Out). You can receive my candid tips and talks, too! Just visit Joette's Mighty Members and sign up to join us!
Or, you can learn more about this type of pain in my previous blog posts:
As more and more folks get back to the gym, remember moderation (as well as the good news of homeopathy).
And send your friends and relatives here to this one-of-a-kind free blog!
Warmly,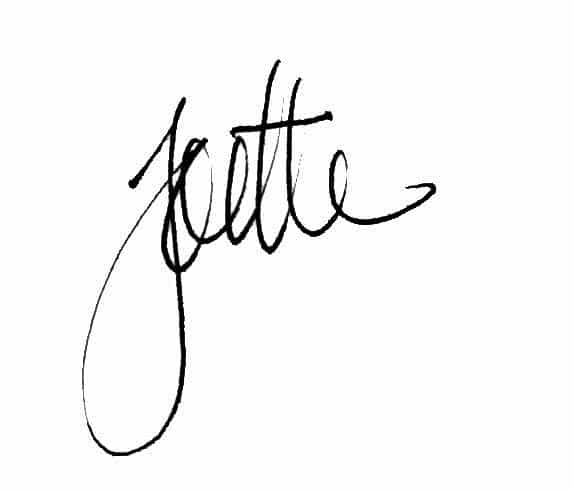 P.S. Pain cases are not always simple or even straightforward; they can't all be resolved in a short blog post. But when you suffer from pain, you need answers.
To provide enough time to delve fully into the more complex world of pain, I am relaunching my course: "Make It Stop! Escape From the Prison of Chronic (and Acute) Pain Using Practical Homeopathy®: Learn Effective Methods to Uproot Pain, Often for Good."
Click on this link, and you'll be able to download the Infographic.  
I designed it to not only give you hope that efficacious homeopathic solutions exist but to give you specific tools to uproot such.
Homeopathy has excellent medicines for addressing ailments ranging from mildly irritating pain (such as stiff muscles after exercising) to more severe, screaming pain (such as dental pain, arthritis, neuropathy, headaches or a pinched spinal nerve).
Should you be interested in becoming the hero in your world, this is a partial list of what I'll be covering in this online course:
Fibromyalgia

Arthritis & Joint pain 

Back pain and Sciatica

Muscle pain

Dental pain

Headaches and Migraines

Bone pain and growing pains

Gout

Neuropathy, neuralgia

Spasms & cramps

Chronic pain after injury, old injury pain that comes back

Idiopathic / Unexplained pain

And much more
And remember — all of my Mighties (Joette's Mighty Members) qualify for a 10% discount on course purchases. If you need assistance getting your discount, email contact@practicalhomeopathy.com for more information.