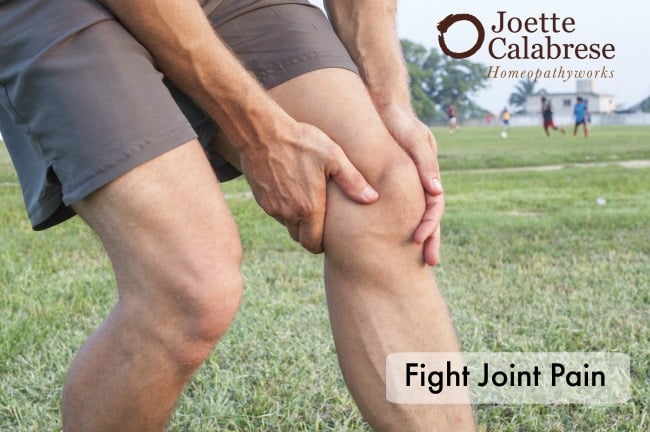 Joint pain is no joke. If you suffer from it, you know what I mean.
For many of us, joint and muscle pain becomes all-too-common as we age, whether due to a lifetime of stress and damage, or an injury or disease.
I'll bet you assumed that this level of joint pain would be reserved for our old age.
Not necessarily.
Whether you're experiencing arthritis pain with stiff joints or joint and muscle pain from overexertion, below is a list of some remedies, and the specific symptoms they address.
When using low potencies such as what I'm offering here today, they may be taken pretty frequently until improvement ensues. Then less frequently as the pain eases up.   Every 15 minutes is not unheard of.
Have you ever felt joint pain so severe that it gives you only two choices: remain completely immobile or scream? Unless you've been through this yourself, you may not understand how much even a slight movement can trigger it.
Bryonia to the rescue! It can relieve this type of joint pain, as well as pain that improves when pressure is applied.
Did you know that where you live can contribute to your joint pain? If you live in a mountainous region, or wherever the air is seasonally cold and damp, your joints can easily become stiff and painful during the winter months.
Dulcamara is the ideal remedy to help your joints combat the elements. In my area of the Great Lakes, we depend on it.
Sometimes, instead of being achy or stiff, joints can experience sharp pain — nerve pain that travels the nerves' path. Have you ever had a lovely walk cut short because of a sharp pain in your hip or knee joint that radiates out with a burning nerve?
How aggravating is that?
Because now you have to walk all the way back home — fighting through all that pain! Next time, maybe you should slip some Hypericum in your pocket before you go … just in case. Hypericum (St. John's Wort) addresses that nerve pain and can be a true lifesaver.
I also like using this one in 200 potency as well.
Have you ever tried to get out of the car, but your joints were so stiff that you had to just sit there for a while until you could gradually exit your vehicle?
Suuuure … you pretended that you had to wait because the talk-radio host was just about to make his point, but in all actuality, you knew that you just couldn't move quickly.
That is the time for Rhus tox to help relieve muscle and joint pains that appear after having been immobile, but respond well to slow movement. Rhus tox also of great use in 30th and 200th potency.
With this list of symptoms and remedies, you are now well-armed to fight joint pain. You're too young to sit and suffer, no matter your age!
Keep these remedies on hand, and the next time pain tries to sideline you … you can "get them joints a-jumping!"
I've posted a short YouTube video containing this same information, aimed at helping you decide which remedy would be best for you or your family.
I invite you to check out the video (and all the other helpful videos on my YouTube channel) here: https://www.youtube.com/watch?v=m7kE_0Tpt-Q
Remember: If you buy any of these remedies directly from Boiron, you'll save 20% on your purchase by using the code Joette during checkout.
---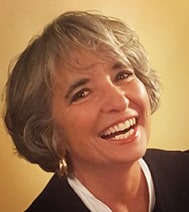 I am a homeopath with a worldwide practice working with families and individuals via Zoom. I'm also a teacher and most importantly, a mom who raised my now-adult children depending on homeopathy over the last 31 years. I lived decades of my life with food intolerances, allergies, and chemical sensitivities until I was cured with homeopathy, so I understand pain, anxiety, and suffering. You may feel that your issues are more severe or different than anyone else's, but I have seen it all in my practice and in my work in India. My opinion is that nothing has come close to the reproducible, safe and effective results that my clients, students and I have achieved with homeopathy.
Call today and learn how homeopathy might just be the missing piece in your health strategy.
---
Joette is not a physician and the relationship between Joette and her clients is not of prescriber and patient, but as educator and client. It is fully the client's choice whether or not to take advantage of the information Joette presents. Homeopathy doesn't "treat" an illness; it addresses the entire person as a matter of wholeness that is an educational process, not a medical one. Joette believes that the advice and diagnosis of a physician is often in order.
---
We've provided links for your convenience but we do not receive any remuneration nor affiliation in payment from your purchase.
---
The Author disclaims all liability for any loss or risk, personal or otherwise incurred as a consequence of use of any material in this article.
This information is not a substitute for professional medical advice, diagnosis or treatment.