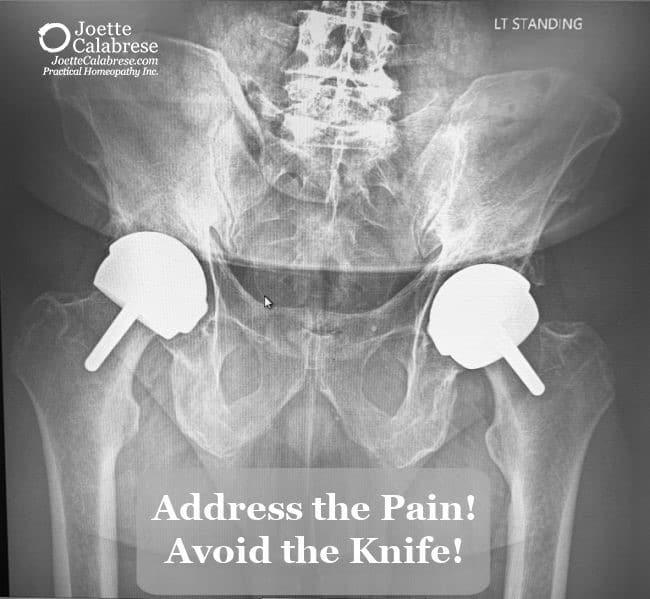 There's an old saw in carpentry (pardon the pun): Measure twice; cut once.
However, when it comes to our bodies, it's better not to cut at all!
Many people immediately turn to orthopedic surgeons when they experience intense joint pain. But surgeons are trained to cut!
It is the rare — and excellent — orthopedic surgeon who challenges patients to seek other alternative solutions first.
While physical therapy, weight loss, or Pilates, yoga and water workouts can be helpful, nothing comes close to the efficacy and safety of homeopathic medicines.
Homeopathy can help reduce or eliminate joint pain.
I've seen homeopathic medicines work so well that they've aborted the need for surgery completely! In other cases, it has enabled the patient to postpone surgery — putting it off for as many as 5-10 years.
At the very least, homeopathy can make the pain more manageable as you determine your course.
Take hip pain, for example.
Between 2000 and 2010, hip surgeries more than doubled in the United States! How many of those might have been avoided through the use of homeopathy?
In general, for hip pain, I teach the use of:
Symphytum 200 mixed with Calc phos 3: a Banerji Protocol used twice daily until very much better. (If you can't find Calc phos 3, Calc phos 6 is available at Boiron, and it will do.)

Hypericum

200, used twice daily for extreme pain
And also, I've found Aesculus 200, used twice daily, can often provide relief all by itself!
This is not to say homeopathy will always provide miraculous resolution or that all orthopedic surgeries are unnecessary or unavoidable (depending on the joint injury and degradation).
But I do believe "the knife" should be reserved as a last resort.
If surgery is absolutely required, homeopathy can assist the body both before and after. For more details, see my previous blog posts, Anticipating Surgery? Homeopathy Can Help and Surgery: Answering Your Questions.
For standard, post-surgical incision pain, read Surgery? S Is for Staphysagria.
If post-surgical complications are encountered, again, call on homeopathy first! (I discussed one such example in Don't Look if You're Squeamish)
No matter what stage of orthopedic pain, remember to incorporate homeopathy into your regimen. It's the versatile, elegant, effective medicine we all have been searching for.
AND, given the climate of big medicine and government mandates, the little Hitlers in gubernatorial positions, and the little men who think they know what you ought to have injected into your body, I urge you … nay, I beseech you to own as many homeopathic medicines as you can and own the knowledge of how to use them.
Up your pace (they've upped theirs) and take back your freedom with knowledge.
Follow me, and I'll lead you. Facebook Live. Joette's Mighty Members. This blog. My podcasts. Gateway to Homeopathy study groups. And my more in-depth online courses.
You are the hero. I am your guide. 
Warmly,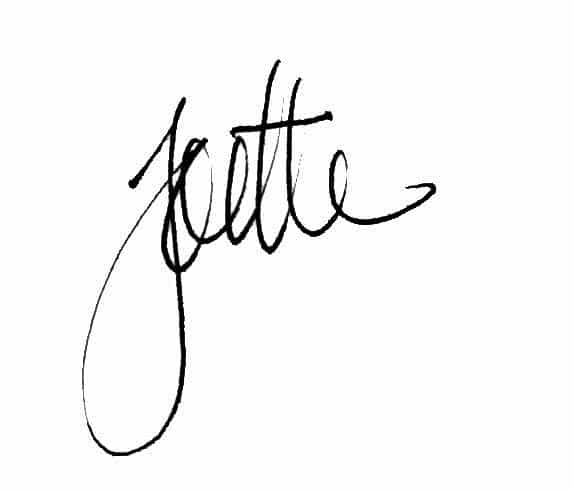 P.S. I am relaunching my course: "Make It Stop! Escape From the Prison of Chronic (and Acute) Pain Using Practical Homeopathy®: Learn Effective Methods to Uproot Pain, Often for Good."
I created it to give you hope that efficacious homeopathic solutions to intractable pain exist.
Click on this link, and you'll be able to download the free course infographic.  
If you have been desperate to learn a safe, inexpensive way to uproot your or your loved one's debilitating pain, I urge you to consider this course now. Homeopathy has excellent medicines for addressing ailments ranging from mildly irritating pain (such as stiff muscles after exercising) to more severe, screaming pain (such as arthritis, dental pain or a pinched spinal nerve).
This is an indispensable course if you want to learn how to deal with:
Fibromyalgia

Arthritis & Joint pain 

Back pain

Sciatica

Muscle pain

Dental pain

Headaches and Migraines

Bone pain

Growing pains

Gout

Neuropathy

Neuralgia

Spasms and Cramps

Chronic pain after injury, old injury pain that comes back

Idiopathic / Unexplained pain

And much more
    For a full outline, click here. 
And remember — all of my Mighties (Joette's Mighty Members) qualify for a 10% discount on course purchases. If you need assistance getting your discount, email contact@practicalhomeopathy.com for more information.