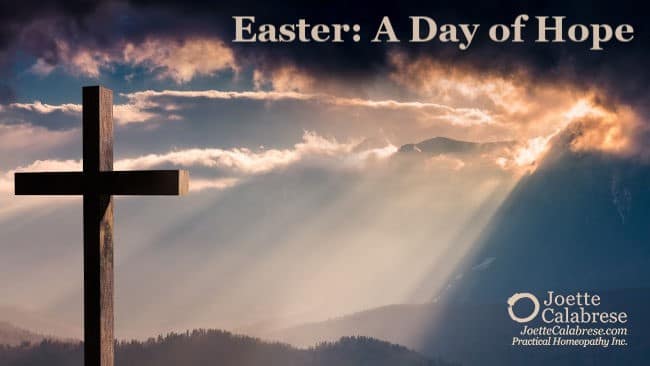 Today is a special day.
You may be asking yourself, "what actual day is it?"
Believe me, I understand if you're no longer calendar savvy. One of the strangest parts of this new stay-at-home reality is losing track of what day it is.
Our schedules are upended. The markers we usually depend on are gone. Weekdays have blurred into weekends.
Time has stood still.
However, today (it's Sunday, by the way) is one of the most important days in the Christian faith.
Today is Easter.
For those of us who observe Holy Week, we are a bit more attuned to religious observations and know Passover, the meaningful holiday of my Jewish friends, is ongoing this week as well.
Whatever your religious affiliation, one thing is certain for all of us: these are going to be very different holidays, unlike any others we've celebrated before. For today, we will not be in our churches and will not be in large gatherings with our extended families.
Instead, some of us will be at home with our closest loved ones, while some of us will be at home by ourselves. My husband and I are alone for the 1st time ever. No children, no parents, no siblings, no cousins.  We're grateful to have each other. Even though, this isn't easy. 
But the situation doesn't matter. The importance of the day is not the manner of celebration, but rather the commemoration!
Easter is a day of great hope, a fresh beginning, a new chance. It's about grace that was given, and grace that still exists.
Passover, while commemorating something very different, is much the same — a day of promise and hope.
More than ever, we need that feeling of hope — that confidence in a promised future.
As it is said, it is always darkest before the dawn. In both  Easter and Passover, there were sad and fearsome events before the miracles occurred.
But the miracles did occur.
I hope you'll use today to reach out to friends and loved ones alike. We may not be able to hold their hands, but we undoubtedly can touch their hearts through Zoom, Skype, Facetime or just the plain ol' telephone.
Remind them: we will make it through this together — as history has proven time and time again. A bright and shining new day will dawn, and we will return to whatever our "normal" was before — but hopefully, a little bit stronger and a little bit better than before!
Pass on the good news of Easter!
God Bless You All,