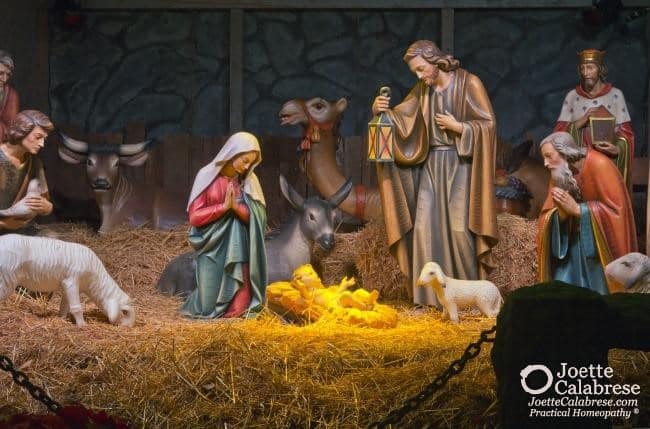 During this blessed season, I want to step away from my usual weekly blog post and homeopathic teachings to share a quiet moment with you.
I am deeply moved by Nativity scenes. The Holy Family — a family who has impacted the entire world — began in a stable. Denied any comforts of the time, they relied on each other to give birth to a sacred child. 
The beautiful image of the Holy Family inspires me to not only think about our Savior and the importance of our faith but also, in a more practical way, each of our own blessed families.
When I first began studying homeopathy, I felt somewhat alone in my quest to take care of my family's health independent of the myriad mainstream influences still present today.
Yes, I had a small group of friends who were doing the same (small being the operative word), but a sense of estrangement still lingered. At that time, there were only five other families I knew personally who were struggling along with me.
Now, because of you, I truly feel I am not alone. You are taking charge and taking care of your families with confidence and independence, too! You have touched my life in many wondrous ways, and I am so grateful that you travel this road alongside me.
As I have told you before, my goal is to reach 100,000 families with the message of homeopathy by the year 2020. You continue to play a vital role in achieving that goal.
Your encouragement of me — and of each other — is an inspiration. I speak to study groups every week and hear your enthusiasm. I look on Facebook and see you exchanging success stories, sharing ideas, and leaning on each other during times of need.
From my family to yours, we pray for genuine health and the miracle of faith  throughout the coming year. Indeed, it is our underlying devotion that gives us the stamina to take on this kind of familial commitment.
Wishing you all a Holy Christmas,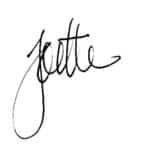 ---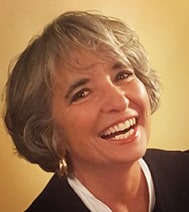 I am a homeopath with a worldwide practice working with families and individuals via Zoom. I'm also a teacher and most importantly, a mom who raised my now-adult children depending on homeopathy over the last 31 years. I lived decades of my life with food intolerances, allergies, and chemical sensitivities until I was cured with homeopathy, so I understand pain, anxiety, and suffering. You may feel that your issues are more severe or different than anyone else's, but I have seen it all in my practice and in my work in India. My opinion is that nothing has come close to the reproducible, safe and effective results that my clients, students and I have achieved with homeopathy.
Call today and learn how homeopathy might just be the missing piece in your health strategy.
---
Joette is not a physician and the relationship between Joette and her clients is not of prescriber and patient, but as educator and client. It is fully the client's choice whether or not to take advantage of the information Joette presents. Homeopathy doesn't "treat" an illness; it addresses the entire person as a matter of wholeness that is an educational process, not a medical one. Joette believes that the advice and diagnosis of a physician is often in order.
---
We've provided links for your convenience but we do not receive any remuneration nor affiliation in payment from your purchase.
---
The Author disclaims all liability for any loss or risk, personal or otherwise incurred as a consequence of use of any material in this article.
This information is not a substitute for professional medical advice, diagnosis or treatment.