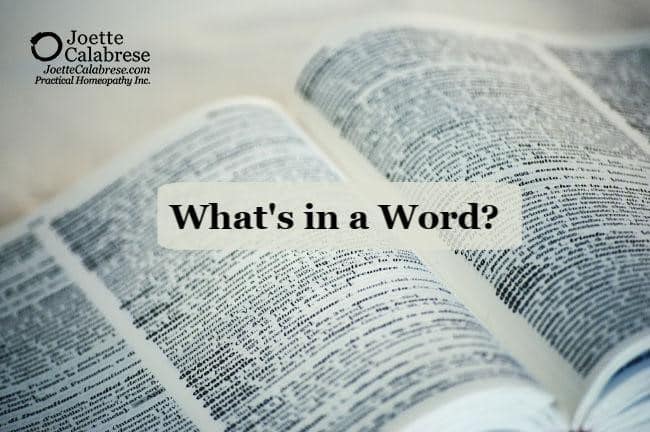 "Look it up in the dictionary!"
How many times have we moms said that to our kids when they have endlessly asked us what a particular word means?
Yes, we probably give them an answer the first time. Maybe we try to jog their memory on the second time. But by the third time, we're done. It's "dictionary or bust!"
I'm pretty sure my poor office team feels the same way at times. 
Many terms you may see on my website or Facebook page are unique to the way I teach Practical Homeopathy®. Some of them come direct from the Drs. Banerji; some are my own. You'll learn all of these terms as you further your studies.
But patience is not everyone's virtue. Many new students want to know NOW! So, instead of looking a term up themselves — doing their own research — they'll call my office.
We have an inside joke in the office when someone calls with a question that they could have looked up themselves: We say, "Let Me Google that for You!" (In fact, I even wrote a blog post about it!)
Probably the two terms my office is most often asked to explain are "repertory" and "materia medica." What's the difference?
Repertory: A compendium of symptoms (organized into anatomical sections) followed by a list of the remedies that have been found to be associated with those symptoms. Each repertory uses a grading system to rank the medicines according to how important they are to the condition.
A repertory is used to discern which homeopathic medicines may apply to the condition in question. 
Materia medica: A list of homeopathic medicines; an expanded dictionary if you will. It includes not only all the various symptoms that can be associated with a particular medicine but also more detail about each one.
This in-depth information helps you narrow down which remedy fits best with the symptoms currently presenting.
Hopefully, that helps differentiate between them a bit. (However, for much more detail and how to properly use repertories and materia medicas, you may want to join one of my many study groups, Gateway to Homeopathy II.)
My office is also constantly asked how many pellets constitute a dose. If you think I'm exaggerating when I say "constantly," take a look at the comment sections on my blog posts.
Sometimes, I'm even asked two and three times in one comment thread! 
Here's the answer: One dose of a homeopathic medicine is indicated on the outside of the remedy's tube or bottle. The number of pills/drops per dose can differ with each homeopathic pharmacy manufacturer, so you have to read the directions on what you have!
There are a few other terms and abbreviations you will run across in my free information. Your familiarity with these terms — especially those regarding the way homeopathic medicines are taken — can make all the difference in the effectiveness of the medicine. 
Once, a client of mine was not seeing the improvement we had expected from a particular remedy. I wracked my brain … couldn't figure it out. Now, you may remember Camphora 200 is a mainstay of the Banerji protocols, used to open most cases as an antidote to previously used conventional drugs or homeopathics.
She had misunderstood the term "One dose/One day," and had been taking Camphora — Every. Single. Day. 
When she told me, I think my exact words were, "No, no, nooooooooo!!!" She had been antidoting her well-chosen remedy each day — before it had a chance to act! Thank goodness she finally told me what was going on so she could actually begin her schedule of medicines and commence healing. 
One dose/One day means take only one dose of the particular medicine on one day — and then no more!!! (The devil is in the details.)
While we're on the subject of taking homeopathics, here are down-and-dirty explanations of just a few other terms you'll hear me commonly use when teaching. Please, don't think this is all of them. It's not. It's just a taste of the delicious knowledge you will gain when you dive headlong into Practical Homeopathy®.
2D: A homeopathic is taken twice daily (AM and PM).
e3H: A homeopathic is taken every three hours (e4H would mean every four hours, and so on).
eod: A homeopathic is taken every other day.
Add a medicine: Wait a minimum of about 5-10 minutes after another medicine has been taken, then add the next one. (Not to be confused with "mixed with.")
Alternating with: (abbreviated as #) When two medicines are recommended to be taken during the same time interval, but not at the exact same time (alternated).
Scroll down on this page and download the Remedy Card to see an example straight out of Gateway to Homeopathy I of alternating remedies that are used at the first sign of the flu. In that example,  Rhus tox might be taken at noon,  Bryonia at 1 PM, then Rhus tox again at 3 PM, Bryonia at 4 PM, etc. (Again, be sure to download the Remedy Card for potency information — and remember…don't ask how many pellets are in a dose, 'cause now you know!)
Mixed With: (sometimes abbreviated "mw") Two remedies are to be taken together in the mouth at the same time.
Again, these are only a few terms. Looking things up yourself; doing your own research; studying my blog posts, podcasts, Facebook Live events and my other free resources; wading through other student's stories, successes and failures — THIS is how you get the material to stick. 
The more you study, the more freedom you will attain. After you are well-studied, when illnesses and injuries arise, you'll be able to confidently and competently help yourself, your family, friends, loved ones and even your pets and livestock.
And before you know it, you'll be passing on the good news of homeopathy to others — just like it's been passed on to you!
Warmly,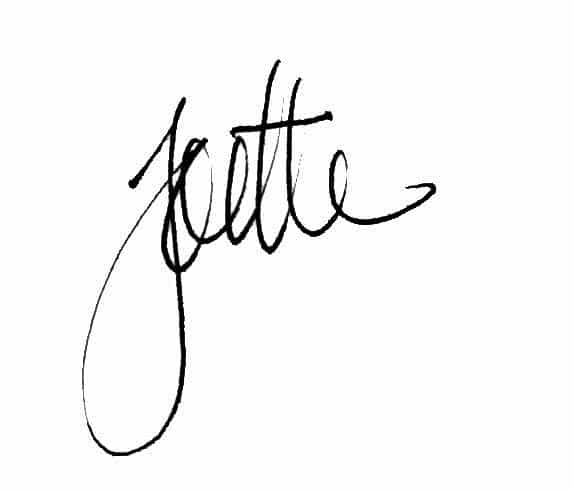 P.S. How do you learn more of the terms I use in my homeopathy discussions? Well, you join a study group using my guided curriculum, Gateway to Homeopathy: A Guided Study Group Curriculum.
For less than the cost of a dinner out — and I'm not even talking about a high-end dinner with linen tablecloths! — you can gain a strong foundation in the most commonly used homeopathy terms and homeopathic medicines. At the same time, you'll also develop lifelong friendships and a fantastic support structure from like-minded moms and grandmas just like you. This is exactly the way I learned when I started my journey into homeopathy. Believe me, study groups work best!