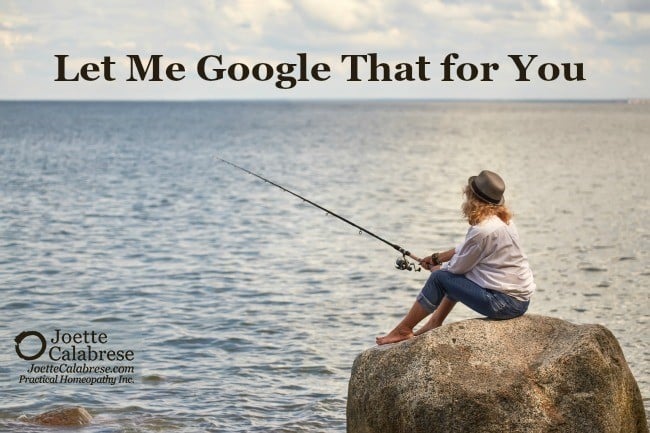 Allow me to be a proud Mama Bear for a moment, will you?
I don't have a huge team; we're not a big corporation. My virtual office consists of a small group of dedicated people, located all across the country, who have joined me in my mission — to introduce practical, proven, safe homeopathy to 100,000 new households by the year 2020.
They are the hardest working team I know.
Each course book you receive is individually printed for you by one of my team members.
Each product you order is hand-packed with care.
Each time you call my office or send an email, you are speaking with one of the very few people I have chosen to represent me.
Each question or concern is met with a sincere desire to help you develop your knowledge of homeopathy.
(Watch out … the Mama Bear is going to defend her cubs.)
Many of you are parents — a lot of you are moms — so you'll understand this.
When your child comes to you with a simple question, your first instinct is to give them the answer. Right? Maybe that is what you do — the first time.
But then that nagging little voice in the back of your head remembers the old proverb, "Give a man a fish, and you feed him for a day. Teach him how to fish, and you feed him for a lifetime."
As much as you love your kids, you realize it's a better learning experience if they look the answers up for themselves. It's your responsibility to teach your children, not do the legwork for them. After all, you won't always be around. Eventually, they'll have to "fish" for themselves.
The same realization occurs to my team. My phone rings off the hook — all day — across my virtual office.
The number of emails we receive is humbling.
While the team certainly enjoys talking to my clients and students, on many occasions, the questions received are something the questioner could have easily looked up for themselves.
The inside joke around here is they want to say, "Oh, let me GOOGLE THAT FOR YOU!!!"
Instead, they usually just look up the answer and give it to you. But, in the back of our minds, we realize when we spoon-feed the information to you, we have lost an opportunity to teach you to fish!
You need to learn how to locate pertinent information on homeopathy without my help because I won't always be around. (Now don't panic! I'm not planning on going anywhere, but we have to be realistic. No one stays on this planet forever!)
So, on behalf of my team, let me give you a "fishing lesson."
Let's say you need more information about potential remedies for allergies.
<Insert buzzer noise here> Nope! Don't immediately ask us!
Instead, go to your computer, tablet or smartphone. I have been posting weekly blogs or podcasts for over ten years as free resources for you, and they are amazingly easy to search for.
You can either use the search box on my website at PracticalHomeopathy.com, OR you can start with Google! How simple is that?
Right in Google's search box (at the blinking cursor), enter "Joette Calabrese" and then the name of your health concern — it would be "allergies" in our example case. I just did it (look here). 
There are pages and pages of my free resources regarding allergies, all available to you at the touch of a button.
To maximize the performance of your search, I also suggest you add a symptom of your health concern. Possibly search every symptom if you want your search to be more specific.  
Words such as "remedy dosage" or "how to take remedies" are helpful if you need answers to those common questions.   
Also, explore my website — there is a wealth of free information for you.
Under the Free Resources tab, you may join the Free Community for access to free downloads and a vast collection of articles. (I realize I just said the word "free" a lot. But it's something I'm very proud of — I want you to have access to as much information as I can give away!)
Under the Blog tab, you have access to hundreds of my blogs and podcasts. 
Most blogs include a "Remedy Card" you can download and print for future reference. (As does this blog post, so, don't forget to scroll down!) When you read my blog posts, please be sure to read the comments at the bottom of the post. There is valuable information in that section as well. 
If you are new to homeopathy and even if you're not so new but want to expand your knowledge, then check out Gateway to Homeopathy: A Guided Study Group Curriculum. It's a cost-effective way to learn the basics of homeopathy as a member of a group.
Interested in diving even deeper by taking one of my courses? Click here to learn about my offerings. Please review each syllabus and video; search for your symptoms. I've tried to make it easy for you to home in on precisely which course will most benefit you.
I hope you understand I'm trying to help YOU develop your confidence in yourself, by yourself. I'm also trying to allow my team to free up some of their phone and email time to work on providing you with additional free information and new courses.
But if you do have any questions (or decide your situation requires a consult with me), we are here.
Please feel free to contact my office via email or phone. (But to prove I'm a good parent, I'm going to make you look up my office contact information for yourself!)
Now get out there and get "fishing" — and don't forget to pass on the good news of homeopathy!
Warmly,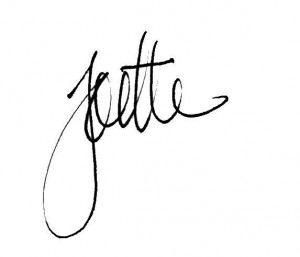 P.S. I've added value to my most popular course Good Gut, Bad Gut. 
For everyone that purchases Good Gut, Bad Gut, they'll automatically be registered for a free, live Q&A webinar with me in November 2018. You might want to do this quickly so you will have time to complete the course and then submit your course-related questions ahead of the Live Webinar.
Click here to watch a short informational video and opt-in to receive an infographic From Bad Gut to Good Gut: Twelve Remedies, Twelve Solutions for Common Gut-Related Issues. I produced it to give you hope that real solutions exist.
P.P.S. Attention Gateway study group folks! Gather ten study group participants together and make a group purchase. You'll all get your group purchase discount.