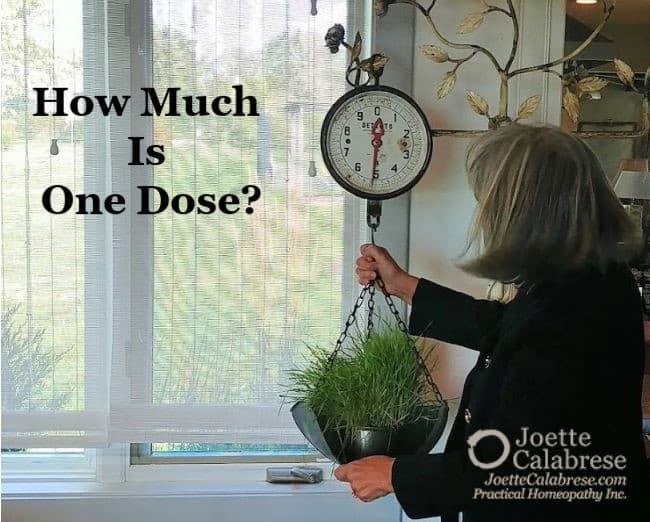 You hear this word all the time in my podcasts and Facebook Live events. You read it on my blog posts and in the Facebook groups. 
What is it? 
The word "dose." As in, "I took one dose twice daily until very much better." 
"But how much is one dose? How many pills do I take?" you may ask.
If I had a nickel for every time I am asked that question, I would … well … I would have quite an impressive collection of nickels!
As my remedy cards state, "The number of pills/drops per dose is printed on the outside of the bottle."
I'm not trying to be irksome or vague with my answer. Believe me. I'm trying to be precise. Although homeopathy is gentle, relatively safe and polite, it IS medicine and the efficient use of it should be accordingly precise.
Each of the homeopathic pharmacy manufacturers advises a specific number of pills or drops as a dose of their medicine. Their numbers may vary depending on the size of the pilules that you've purchased! Therefore, it is essential that we read the remedy bottle and follow each particular pharmacy's standards!
Why the difference?
This is the basic idea: one dose is equal to one exposure to the potentized medicine. "Exposure" could take the form of a single pill — as long as you're positive that that measurement was fully coated with the medicine solution during the manufacturing stage. 
You see, the dosage has more to do with how the homeopathic remedies are manufactured. 
My observations made while watching how the medicines are made in a number of manufacturing pharmacies is that when remedies are made in a homeopathic pharmacy, the inert sugar pills are either sprayed with the liquid remedy solution or turned in a vat as the liquid remedy solution is applied over them. 
Click here to watch a fascinating Boiron video detailing the entire manufacturing process. (If you skip to around 4:55 you can see the inert sucrose pellets getting sprayed with the medicine. But I urge you to watch the entire video. It will answer a lot of your questions regarding homeopathic medicines.)
Generally, a pharmacy will recommend somewhere between 3-5 pellets as a dose because they feel confident that this is what it would take to ensure that most of those suggested number of pellets will most certainly have received the medicinal coating.
So, if you follow their recommendation, you're assured to get at least one adequately coated in the remedy. And often, that's all that is actually needed! 
This is the reason I defer to the label on the bottle: Each manufacturing pharmacy has its own pill size assessment of how many pilules (based on the size) should statistically guarantee you are getting a minimum of one pill with the medicine infused.
Because the original substance is so highly diluted and potentized, consuming more than the recommended number of pills at one time would make little difference. One exposure is still one dose. 
One could take an entire bottle, and it would still be considered one dose. However, obviously, it's certainly not frugal — or necessary — to take a whole bottle at once.
But, I mention it because regularly, there has been a curious child who sneakily gets into the family's remedies and makes quick work of a tube of pillules. The child thinks they had a tasty treat while the mom flies into a panic!
Also, to reiterate, even when taking the teeny-tiny little poppyseed-sized pillules —although you might hardly see them when pouring them into the cap — these minuscule pills are just as effective. 
But again, follow the manufacturer's recommendation because they know their manufacturing process. They know how many pills would best ensure you receive an adequately permeated pillule.
As you know, some protocols require mixing remedies together — to be taken at the same time. One should still observe the manufacturing pharmacy's recommended dose for each remedy.
Trust our reputable American manufacturing pharmacies! They go to great lengths to make sure your remedies are manufactured to the exact industry (as well as FDA) specifications that will provide you with the proper exposure to your chosen homeopathic medicine.
So read the directive on the label, pour the pills into the cap, count them and get ready for the efficacy of homeopathy.
And don't forget to pass on the good news of homeopathy!
Warmly,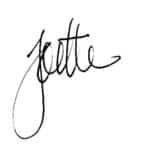 P.S. Questions such as this are answered in my Gateway to Homeopathy study group curriculum, which I strongly recommend as the best place to catapult your homeopathy education.
It's the same way I learned about homeopathy — with others. My guided curriculum ensures that you stay on track, learning the foundational things you need to gain confidence and competence. (Plus, it's fun! A time devoted to you, like-minded friends and homeopathy!)
P.P.S. Boiron has made another fascinating video available on YouTube that I think you might enjoy. Filmed in 1937 by their co-founder, Jean Boiron, this video shows the manufacturing process as it used to be at the beginning of the 20th Century. My, how things have changed … but the effectiveness of our homeopathic remedies has stayed the same!
---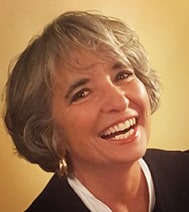 I am a homeopath with a worldwide practice working with families and individuals via Zoom. I'm also a teacher and most importantly, a mom who raised my now-adult children depending on homeopathy over the last 31 years. I lived decades of my life with food intolerances, allergies, and chemical sensitivities until I was cured with homeopathy, so I understand pain, anxiety, and suffering. You may feel that your issues are more severe or different than anyone else's, but I have seen it all in my practice and in my work in India. My opinion is that nothing has come close to the reproducible, safe and effective results that my clients, students and I have achieved with homeopathy.
Call today and learn how homeopathy might just be the missing piece in your health strategy.
---
Joette is not a physician and the relationship between Joette and her clients is not of prescriber and patient, but as educator and client. It is fully the client's choice whether or not to take advantage of the information Joette presents. Homeopathy doesn't "treat" an illness; it addresses the entire person as a matter of wholeness that is an educational process, not a medical one. Joette believes that the advice and diagnosis of a physician is often in order.
---
We've provided links for your convenience but we do not receive any remuneration nor affiliation in payment from your purchase.
---
The Author disclaims all liability for any loss or risk, personal or otherwise incurred as a consequence of use of any material in this article.
This information is not a substitute for professional medical advice, diagnosis or treatment.