Podcast: Play in new window | Download (Duration: 36:45 — 33.6MB)
Subscribe: Apple Podcasts | Google Podcasts | Spotify | Pandora | iHeartRadio | Stitcher | TuneIn |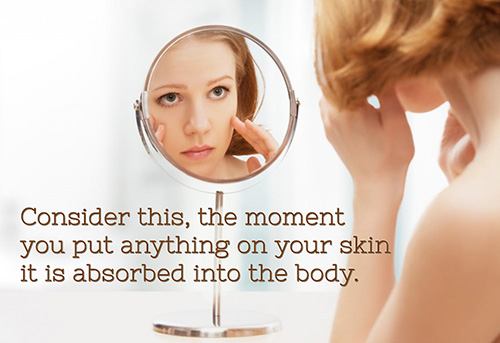 In this podcast, we cover:
0:38 All-natural foods that you can use on your face
7:16 Uprooting the problem versus suppressing it
21:35 Homeopathy's proven efficacy for over 200 years
27:26 Joette's personal battle with eczema and other health issues
31:36 Joette finally finds homeopathy
---
Would you eat Diazolidinyl or Imidazolidinyl urea? Doesn't sound appetizing, but these are two common preservatives used in moisturizer creams.
Yes, urea is an organic waste compound, and the body excretes it through the skin (in the form of sweat), but the urea in your common moisturizer cream is synthetic. That means it is made in a lab, and the synthetic raw materials are ammonia and carbon dioxide. Would you be comfortable spreading them on a slice of toast?
Consider this, the moment you put anything on your skin it is absorbed into the body. (more…)