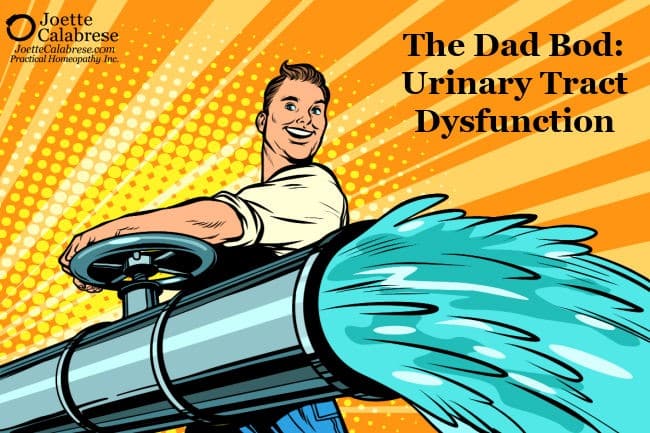 "… In the day that God created man, in the likeness of God made he him;  Male and female created he them; and blessed them …" — Genesis 
Indeed, God created both men and women, and their bodies are gloriously different. Most of the homeopathic medicines I mention here in my blog are not based on the gender of the sufferer. However, I seem to devote more of my attention to conditions of the female body because the vast majority of my readership and students are women.
But men also have their own unique needs! So, in honor of Father's Day today, let's take a closer look at the "dad bod." (And I'm not talking about the average, middle-aged male physique. Today, I'm borrowing the kids' colloquialism to discuss the bodies of dads!)
You see, as men age, they often find their urinary tract function beginning to slow or becoming less "cooperative." This is quite natural and is nothing to be concerned about — unless it becomes a pathology.
What do I mean by that? Well, just because an older gentleman can't urinate with the same force he could when he was 18, or it takes a bit of time for the flow to ensue, there's no reason for him to panic. That's life!
But if urination becomes exceedingly difficult or the bladder cannot be emptied completely, then that is a pathology we would want to address. Naturally, we would turn to homeopathic medicines chosen precisely for their efficacy in the male genitourinary system.
As I teach my students, Staphysagria is a capital medicine for male urethral stricture causing slow onset, halting, or incomplete urination. In my practice, I have utilized both Staphysagria 30 as well as Staphysagria 200 for this purpose, employed every other day. However, I suggest that in the case of a chronic condition such as this, newcomers to homeopathy should start with a softer approach by using Staphysagria in the 30th potency.
(Also, you may recall we discussed Staphysagria for post-catheterization complications in Surgery? S Is for Staphysagria.)
The concern of this pathology — besides its sheer inconvenience — is that incomplete emptying of the bladder can eventually lead to urinary tract infection.
On the other hand, if the urine flow is simply weak, then perhaps I would choose Cantharis 30 or 200, twice daily, instead. (Again, I encourage beginners to start with the 30th potency for this particular condition.)
Those two homeopathic medicines can clear up the vast majority of the urinary flow issues that concern male sufferers.
But don't be misled that these are the only two medicines we have in our arsenal for men's urinary dysfunction. No, no, no. Staphysagria and Cantharis are simply two remedies that should remain uppermost in our minds. However, there are many more that I simply don't have the space to discuss in this post.
(To that end, later this week in my Memo to Mighty Members, I will share another medicine that is called for when experiencing a unique but common symptom: urinary flow with a forked stream! I  think you'll find iit fascinating!)
Now, a conventional diagnosis may be required to determine if prostate issues are the cause of a man's urinary problems. If that is the case, we would turn to yet other medicines. I wrote about this in more detail in Weston A. Price's magazine Wise Traditions, Winter 2016. I have archived that article here on my website, entitled In Praise of Menfolk: A Homeopathic Thank You.
So, men, please know that you are highly valued. I want your health to reflect your inner strength, and well-chosen homeopathic medicines can do just that! So, pass on the good news of homeopathy to all the men you know!
Warmly,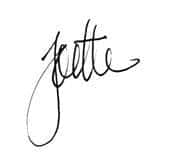 P.S. Attention all men! My office is organizing an online study group for you. And not just fathers, I mean ALL men — husbands, sons, uncles, nephews, brothers, and buddies! So, if you're interested in learning more about homeopathy in a virtual "man cave" environment, please click on this link to learn more. The most productive way to study homeopathy is with like-minded guys just like you!
P.P.S. And remember, My Mighty Members' private website is an excellent source of additional information that I post each week. I send out Memos and video Musings, speaking more freely on topics that interest us all. Plus, I share clever suggestions and tips from other Mighty Members! It's an inspirational give-and-take of information.
Plus, there's also an enjoyable discussion group for you to share freely with like-minded people without the prying eyes of Facebook.
And remember — all my Mighties qualify for a 10% discount on course purchases. So, I encourage you to consider joining the ranks of these extraordinary, dedicated folks by subscribing today!