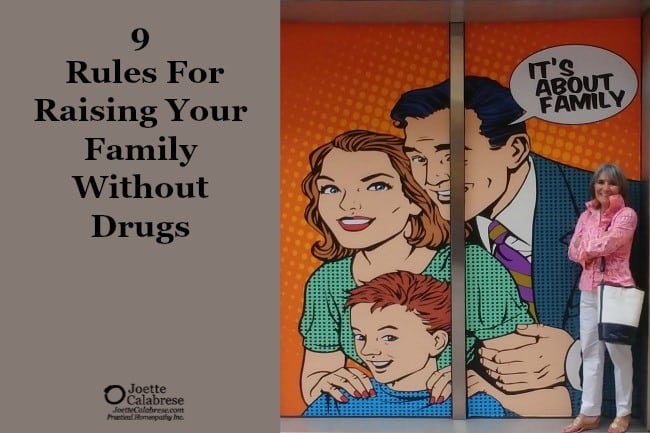 I'll admit it — I like lists. I enjoy writing things down. The very act of writing something down helps to solidify the thought in my mind.
(Of course, later finding where I wrote it down is sometimes the difficult part!)
The other day, while doing some online reading, I came across a list of rules for productivity. The article didn't list anything necessarily new but having those common tips in list-form made the concepts easier to process.
That inspired me to say to myself, "I need to write a list of the most important ways to keep our families healthy!"
I hope these rules help you prioritize the things you can do to keep your families robust and drug-free.
1. Get the nutrition part right.
If you still believe skim milk and cereal for breakfast is a healthy way to start the day, it's time to update your nutrition education.
Pasture fed meats, bone stocks, fermented organic vegetables and raw milk kefir are the best foods for raising a robust family.
Discovering a local farmer who can supply you with fresh, healthy foods is the best place to start. If that's not possible, count on your natural food store to get you up and running. Then apply the preparation and cooking methods moms have used for centuries.
2. Gather as much information as you can regarding vaccinations.
This is one of the most riveting controversies of our decade. Deciding when and how much to vaccinate, or whether to vaccinate at all, requires copious research on the part of savvy parents.
Until you have the answers, consider holding off. Then enact your family decision with confidence.
3. Put an end to the use of Tylenol, antibiotics and other suppressive drugs.
Know how to treat simple childhood illnesses and injuries. Becoming acquainted with a handful of homeopathic remedies can protect your child from the ubiquitous use of antibiotics.
4. Have a mentor you can count on.
Fully taking on the responsibility for the care of your child requires effort. To attempt to do it alone can be overwhelming.
If you can share your journey with someone who is many steps ahead of you — someone whom you trust — you'll find your way at a quicker and more confident pace.
Make sure your mentor is professional, has done what you want to accomplish, seasoned and a mom. Hint, hint: I'm happy to fill this position online here. 
5. Keep your pediatrician at arm's length — or find a genuinely holistic one.
If you have a true holistic pediatrician, consider yourself extraordinarily lucky. But, make certain he or she is not just giving it lip service. (There's a lot of that these days.)
Ask other holistically-minded moms for referrals, and then make your own inquiries. The only way to know is to ask them what they recommend regarding nutrition and their posture on vaccinations and antibiotics.
If their opinions don't line up with your philosophy … exit!
If it's out of the question to find such a doctor, then consider a good chiropractor, and fill in the blanks with your own abilities — kicked up a notch. That's what I did.
6. Do your homework before major health issues present.
The only way to be prepared … is to be prepared. The next cold, cough, ear infection, sore throat or sprained ankle is right around the corner.
Knowing how to use homeopathic remedies will give you the autonomy many moms crave. Indeed, having them on hand and knowing how to use them for most your family's most common ailments is an incredibly satisfying way to parent.
7. Throw away the chemicals.
Chuck them in the trash — that is, the fake skin lotions, sunscreen, questionable hair and body products, chlorine, fragranced cleaning products, and pesticides.
For every one of those items I just mentioned, there is an alternative that's not only safe but usually much less expensive!
For example, instead of deodorant, use coconut oil followed by a light powdering of baking soda.
8. Unplug the bedrooms.
When putting the babes to sleep at night, don't just turn out the light. Unplug the lamps and other electromagnetic devices in the bedroom.
That means no computers, televisions, alarm clocks, etc. If you must have some light, put on the hall light and leave the door open.
There's plenty of research coming out now indicating the amount of electricity we are exposed to is interfering with our natural rhythms.
9. Empower yourself: guts, spunk, and moxie
This is the way of the mother lioness.
It takes resolve and pig-headed determination to raise your kids to be genuinely healthy.
When you have the guts to do it, both you and your family will reap the benefits: a happier, well-adjusted family with robust health carrying on to subsequent generations.
With your guts, spunk, and moxie firmly in place, you can choose the way you want to raise your children.
So, there you have my top nine rules … but I could go into much more having to do with educational and family choices, not to mention the importance of adherence to your religious convictions.
But I've decided to remain true to health and homeopathy for now.
Warmly,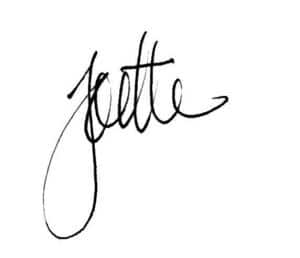 P.S. If you want to start doing your homework now (see #6), please take advantage of the wealth of free information on my website, my weekly blogs, podcasts and their accompanying free Remedy Cards.
The cards are downloadable, enabling you to curate your own library of remedies for particular conditions.
Also, please join an enthusiastic group of like-minded folks (and me) on my Facebook page. In fact, I endeavor to hold a Facebook Live event every Monday at 8 PM Eastern — with each week's event archived in the video section.
I would love to see you there!
If you would like to go to the next level, please consider joining — or forming — a study group. You can learn more at https://studygroups.joettecalabrese.com.
But for those of you still yearning for more, my course, How to Raise a Drug-Free Family: The System, will advance your homeopathic education so that you feel knowledgeable, confident, and at ease as you care for your family's health. Caring for your family is a sacred trust, and I want to do all I can to empower you!
*Photo was taken at Miami Mall — just outside Restoration Hardware in South Miami Beach, Florida.