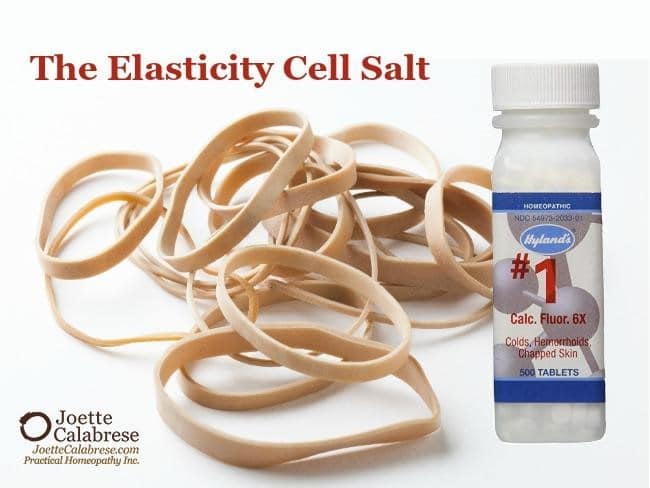 Isn't it annoying to attempt to use a rubber band that has lost its proper elasticity?
If it stretches too much, it won't offer enough support. Conversely, a rubber band becomes utterly worthless if it can no longer stretch enough and snaps.
The same issues with elasticity can occur within our bodies!
Just like a rubber band, we humans need to have the perfect balance of stretchiness. If we stretch too far, we have one set of problems; if we don't stretch enough, we have another set of issues entirely.
Malfunctioning rubber bands can just be thrown away.
But, luckily for us humans, (and animals as well), one cell salt can address issues at both ends of the elasticity spectrum: Calc fluor.
Too much elasticity causing saggy skin? Calc fluor. Too little elasticity causing cracking skin, chipping teeth or chipping nails? Calc fluor.
It's an excellent medicine for women who are pregnant or have given birth. It immediately (and rather obviously) comes to mind as a remedy for stretch marks.
Think about it.
You get pregnant, and your breasts enlarge. After breastfeeding, they reduce.
You get pregnant again … they expand again … they diminish again … in … out … in … out. Their elasticity can eventually be lost entirely. After having a family, you may look in the mirror and feel as though your breasts belong on the pages of National Geographic! 
Calc fluor is customarily taken twice a day until the condition is very much better. Generally, we use Calc fluor in a 12X, but the easily obtainable Calc fluor 6X from Hyland's works as well.
And again, the beauty of this medicine is someone can — at the same time — be experiencing a condition from both ends of the elasticity pole (too much or too little elasticity), and Calc fluor will address both conditions!
How tidy is that?
One other indication of a person's need for Calc fluor is joints that easily pop out of their sockets.
I have personal experience in this department…although it's a rather embarrassing story. (So, you won't tell anyone, right?)
I was dressing one of my sons when he was about 14-months-old — as I did every morning. I pulled a sweater over his head and reached my hand up through the sweater's little sleeve to pull his arm through.
I didn't yank.
I just lightly pulled his arm, as usual. Well, he started screaming! And I do mean screaming! He was in obvious pain.
My husband rushed in, figured out that my son's shoulder had popped out of the socket, and, luckily, was able to put it back in place.
For the moment, the world went back to normal.
Then about eight months later, in another highly awkward moment, I fell on my son — right on that same shoulder.
Well, his little shoulder popped out of the socket yet again. Of course, this time I was more prepared to deal with it and immediately put it back in its proper position.
But, I realized after this second event something was off with my son's elasticity. So, what did I turn to?
Yes, right. Calc fluor.
And it worked! My son is now 30 years old, and his shoulder no longer pops out of joint, in spite of his daily workouts. (Although, maybe it's no coincidence that I'm not dressing him every morning and pulling his arms through his sweaters nor falling all over him!)
So, whatever the issue with elasticity — whether too much or too little — think Calc fluor. It is a marvelously flexible remedy (pardon the pun).
And don't forget to pass on the good news of homeopathy by sending these links to those you care about!
Warmly,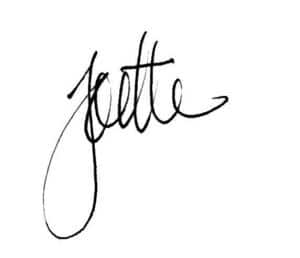 P.S. If it's more and more of my tips and tricks that you seek, I have produced a CD/digital download entitled, Cell Salts; The Easy Homeopathy™ to help you get a firm grasp on these surprisingly effective remedies. 
Because there are only twelve of them, they are much easier to get started with than an entire materia medica. Plus, I utilize the same system to teach you that I used myself when memorizing over 300 remedies for my certification exams. It works!
P.P.S. If you're looking for all of the posts in my series on the cell salts, here are the links for your convenience:
Calc phos
Ferrum phos
Mag phos
Nat phos
Kali phos
Calc fluor
Nat mur
Nat sulph
Silicea
Calc sulph
Kali sulph
Kali mur