Podcast: Play in new window | Download (Duration: 26:18 — 24.1MB)
Subscribe: Apple Podcasts | Spotify | Android | Pandora | iHeartRadio | Blubrry | TuneIn |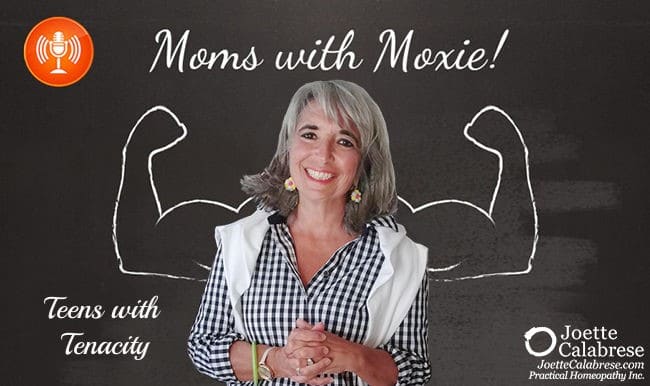 IN THIS PODCAST, WE COVER:
01:30    A study group for teenagers
09:02    Apis for bug bites
10:51    Arnica for gymnastics injuries
14:48    The importance of a teen study group
16:10    Some uses of Apis and Arsenicum album
20:22    What will the teen study group look like?
22:50    Closing thoughts from me (Joette)
LINKS AND RESOURCES MENTIONED IN THIS PODCAST:
Gateway to Homeopathy 1 study group
Zoom (online virtual meeting software)
Podcast 56 ­– Moms with Moxie: From Learning to Leading
Kate:  This is the Practical Homeopathy® Podcast Episode Number 74.
Joette:  Each day from my office, I get to see how homeopathy is transforming lives all over the globe, and I want to share them with you. Some of my students have really caught my eye. Some of you have done all you can to learn how to cure those around you using homeopathic medicines, and your successes inspire me. They're glorious and powerful, and I can't keep these successes a secret any longer. So, with help from my roving reporters, we bring you a mini-podcast series that I call "Moms with Moxie." Sometimes we even interview "Dads with Audacity." See how regular mothers and others, average people who want to cure those around them, have gone from freaking to fabulous with homeopathy.
Kate:  Parents dream that they can pass on things to their children that are important to them. Homeopathy is something that we would all love to see our children embrace as they grow and have families of their own.
Today I'd like you to meet a mother/daughter duo that is doing just that … learning homeopathy together and sharing it with their family, friends and now, sharing their passion for homeopathy through study groups. Sheena has passed her love of homeopathy on to her daughter, Lucy, and the rest of her family. Even Sheena's husband, a practicing physician trained in conventional medicine, is supportive of her family using homeopathy.
Lucy is going to share something very special she is doing in just a bit, but first, I'd like you to hear from Sheena, Lucy's mom. Sheena, tell us what Lucy is doing, and why you think it's important.
A study group for teenagers
Sheena:  Lucy is going to lead her own Gateway to Homeopathy study group, and it's going to be just for teens. No parents are going to be invited.
Kate:  They're not allowed!
Sheena:  We're not allowed. The reason is because teens are different, and their needs and their conversations will be different.
But I think it's really important for that age group to learn homeopathy … for a couple of reasons. One is that we really are experimenting with our children's immune systems right now. We've never had so many generations where kids have not had childhood illnesses. We don't know what that's going to do because our immune systems haven't been trained the way they have in the past. So, I think these kids are really going to need a medicine to deal with what their bodies will have to be dealing with.
The other reason is teens like to do their own thing. They don't necessarily want to do what their parents want them to do. They like to find their own way. They should know how to use homeopathy and decide for themselves if it's the right choice to use it. I think they'll be more empowered if they do that.
The other thing I've really seen with the teenagers is the fear-mongering that adults get, I think, is exponential for the teens: the fear of illness … just the fears of everything. And fear basically forces us or pushes us to make very bad decisions in a rush based on fear, instead of making a choice based on knowledge. If you make it based on fear, such as the fear of fevers, can lead to bad choices.   
Kate:  Yes, it can almost debilitate us from thinking clearly because we're scared to think that we can't handle them ourselves. So yes, homeopathy is very empowering in that way.
Sheena:  I have a lot of Lucy's friends and my other daughter's friends who I've given homeopathy to — with their parents' permission — and the kids come back to me for more. Not the parents, but the kids come back for more because they feel it in their bodies, and they see that it's very curative, and they feel better. Especially, muscular skeletal injuries of the athletes … I find it really interesting that it's the kids who want more and, in some cases, ask their parents to learn so that they can use homeopathy on them.
Kate:  Yes, thank you, Sheena.
We're going to switch over now. We're going to meet Lucy, her daughter, who is stepping out, and she wants to share homeopathy with other teenagers. She's going to start a Gateway to Homeopathy 1 study group. She is looking for other teenagers who might be interested in joining her.
So, I'm excited for you all to get to meet Lucy and to hear about what she's got going on.
Hi Lucy.
Lucy:  Hi.
Kate:  I'm super-glad to have you here with us today.
Lucy:  Thank you for having me.
Kate:  You are welcome. Lucy, tell us a little bit about yourself. I know that you're a teenager, and you live in sunny Florida. That's great.
Lucy:  It's so much fun.
Kate:  If you guys could see Lucy right now, she's super-cute. She has this really fuzzy chair that she's sitting in with her little headset. She's adorable. It looks super comfortable.
Lucy:  It is. It's very comfortable.
Kate:  Okay. So, Lucy, tell us a little bit about yourself.
Lucy:  I live in Florida. I have a younger sister, and we have a small family. We live on the water. I do gymnastics. I do a lot of martial arts, and I really like to read.
Kate:  And so, when you say live on the water, do you live on the ocean or is it a lake?
Lucy:  It's an inlet.
Kate:  Ah, okay. So, what is your favorite hobby?
Lucy:  I would probably say gymnastics.
Kate:  I think your mom was telling me that you compete at a pretty high level. Is that right?
Lucy:  I used to do competition, but now I'm actually on a show team. So, we do shows at Disney and such.
Kate:  Really? I've never heard of a gymnastics show team. I didn't know that was a thing.
Lucy:  It's very fun. We do some stunts, too. It's a little bit like cheerleading except with much less dancing, much more tumbling, and no talking.
Kate:  Okay. So, what's the hardest thing that you do in your show?
Lucy:  Probably, a round-off back layout which is a round-off and then basically a backflip except your body is completely straight.
Kate:  Yes. You have to get pretty good height for that, don't you?
Lucy:  Yes.
Kate:  That's sounds terrifying, Lucy. Oh, my gosh! Did you ever have any injuries from gymnastics?
Lucy:  Oh, yes, many!
Kate:  I bet you used homeopathy?
Lucy:  Definitely, for sure.
Kate:  Is that how you learned about homeopathy, from your mom using homeopathy when you got in accidents?
Lucy:  No. Actually, I originally started learning about homeopathy a couple of years ago. My mom did a Gateway 1 study group, and I joined her rather than doing some of my science for school. It was kind of like my science curriculum for that year. It was very interesting. You know, I question things a lot. I like to know every detail, every fact. So, I was a bit wary going in, and I did a lot of research. But then I realized that it worked pretty well.
Kate:  So, is that what convinced you … is when you saw it working?
Lucy:  Yeah. There have been a couple of times when we used it on animals or friends. Well, the animals obviously can't talk, but my friends would be like, "Wow! That actually works. That's impressive!"
Kate:  Yeah! So, then you thought to yourself, "Yeah, it does work!" That's great.
So, you went into this Gateway to Homeopathy study group kind of not really knowing what you thought of homeopathy for sure, but you thought, "I'm going to study it. I'm going to dig in, and I'm going to see what there is to this medicine."
Lucy:  Right. Yeah. Originally, it was just something that my mom was very interested in, and she kind of intrigued me a little bit. It was an excuse to get out of a couple of weeks of science lessons. So, I was like, "All right! Let's go for it."
Kate:  But then, as you start to study it, then what?
Lucy:  Then I got very interested in it because I learned lot of good ideas behind it and the legitimacy of the actual theory behind it.
Kate:  Yeah. So, you thought that was a really good curriculum, and it helped you to understand more about how homeopathy works and how it's used?
Lucy:  Yeah, and even how the human body heals itself.
Kate:  That's such a foreign concept to people these days. I think they're used to taking a medicine and saying they're going to rely upon the medicine — as opposed to helping the body to heal itself.
Apis for bug bites
Lucy:  Yes, absolutely. For most of my life, my mom had us on very good diet, and we used that as a medicine. But in some cases, like obviously because we live in Florida, there are a lot of weird bugs. My sister would get bitten by a bug and have an allergic reaction, and you can't heal with that with bone broth. We needed something else.
Kate:  Yeah. Okay, so, now you got my curiosity piqued. When you say, "Weird bugs," I guess I haven't seen weird bugs in Florida. So, tell me.
Lucy:  Just like crazy, mean ants or strange beetles. We have unusually aggressive mosquitos — especially where we live.
Kate:  Wow! So, you're getting bit a lot?
Lucy:  Well, they don't like me too much. But my sister and mom, they love.
Kate:  Oh wow! Okay. This is maybe a good time to share your favorite remedy to use for those bug bites. Why don't you tell us what you guys use?
Lucy:  We use usually Apis 200C, sometimes 30C. That seems to be the most effective for my sister especially.
Kate:  I've used Apis 6, too, when there's been a bite, and it's not been severe.
Lucy:  My mom uses that a lot.
Kate:  She uses that a lot for her bug bites?
Lucy:  Uh-mmm.
Kate:  I used that once for my daughter who got stung by a bee, and it worked really well.
Lucy:  Luckily, we haven't used it on bee stings, yet. Fingers crossed: I haven't been stung by a bee in a while. I stay away from them. I'm very scared of them. But it's nice to know that if I do get stung, I have that.
Kate:  Yeah, exactly.
All right, so let's talk a little bit more about gymnastics, and how you've used homeopathy with the different things that have happened to your body doing gymnastics.
Arnica for gymnastics injuries
Lucy:  There have been quite a few incidents where I've needed to use homeopathy because of gymnastics. Not only are we tumbling, but our routines … there's many people in them, so very often there'll be collisions or other sorts of things.
There was actually one incident where there was a difficulty with timing. I think someone hadn't been there the day before, and I went on cue, but they didn't. I couldn't see what was going on around me. So, I ended up kicking my friend in the eye. It was very, very bad. We had a show the next day, and we were so concerned because we were, like, "We're going to show up at the show, and she's going to be looking like she just got in a fight."
So, I went over to her mom, and I gave them Arnica 1M. I said, "You can give this to her. I think it will help with the bruising." She had no black eye the next day — like, there was no sign of it.
Kate:  Wow! That's awesome! So, you were brave enough to go over and tell them that, and you don't worry about what people are going to say. You just say, "Hey, I have this medicine, and it could help."
Lucy:  Right. I mean Arnica is definitely one of the ones I'm more comfortable with. Usually, I am cautious with offering people things. I don't want to seem strange offering them strange, unfamiliar medicine.
Kate:  Yeah. I know it can be nerve-wracking. Because you have this medicine; you know it can help them, but you're hesitant because then they'll ask you, "What is this that you're offering, and how does it work?" And then you have to explain it all.
Lucy:  Yes, exactly.
Kate:  It can be uncomfortable. That's for sure.
Lucy:  But I was pretty confident that the Arnica would work on this. It seemed like a pretty textbook case where a high dose of Arnica would be good. It worked very, very well.
Kate:  Tell us some more examples about injuries with gymnastics.
Lucy:  Actually, one of my best friends was on the team a few years ago, and she ended up kneeing me in the face. Again, I think we had a show in a few days, and I had to fix it. So, I took Arnica … and nothing.
Kate:  I bet you have that on hand at all times in your gymnastics.
Lucy:  Yeah, absolutely. I get hit quite a lot.
Kate:  Have you ever had a concussion?
Lucy:  No. Luckily, I have not. I've fallen out of the sky a few times and nearly broken my neck, but …
Kate:  I think if I was your mom watching you do all that, I would be a nervous wreck. I would have to take homeopathy for myself.
Lucy:  Right!
Kate:  Let's talk a little bit about your vision for a study group. Lucy, you said that you are planning to start a Gateway to Homeopathy study group for other teenagers. You want to teach them about this medicine. Why are you interested in doing this?
Lucy:  Well, I think it would be a really unique thing to do. It would be a good experience because I think it's good for teenagers to have an alternative to popping a bunch of Advil or whatever whenever they're in any kind of pain. I think it's good for us to have a natural way to heal our bodies. Because the world we live in today is pumping us full of all these crazy drugs, that I think it's just good to have ways to minimize that as much as possible and try to heal ourselves more naturally.
Kate:  So, you have learned about this medicine, and you just want to share it with others?
Lucy:  Yeah.
Kate:  So, how are you going about advertising for this study group?
Lucy:  My mom is very involved in many homeopathy groups. So, she's contacting those people, posting on Facebook about it. I've asked a few people I know whether or not they will be interested. We're doing a couple of different things.
Kate:  I think this will be a podcast that will be great to share with your homeschool groups or on your Facebook page so that other people might see this — or hear this, I should say. Then they could contact the office if they want to know how they can get involved in your study group.
The importance of a teen study group
Lucy, talk to those teenagers who are listening to this podcast today. Tell them why they should be interested in taking the study group.
Lucy:  Not only is it good for your body, but I think it's also very good for your mental well-being. To know that if you get punched or if you have a bad allergic reaction or something like that, that you have a way to help yourself and avoid just having to pump yourself full of drugs that may not even work the way that you need them to. I think that's very powerful, for especially the crazy world we're in today, to have a good way to heal yourself and be confident in your ability to use these medicines.
Kate:  So, it gives you independence. It helps a person, like you said, to feel confident that they have some tools that they can use to heal their bodies rather than having to rely upon a doctor in all circumstances. Because obviously, there are times when we may need a doctor. If we're in a severe accident, and we have a broken bone or something like that, we're going to need to go to the emergency room and be seen. But homeopathy is so empowering. And, if you learn that early on like you are, just think of how it can really change the world.
Lucy:  Yeah, absolutely.
Some uses of Apis and Arsenicum album
Kate:  Give us some more examples about how you have used homeopathy yourself.
Lucy:  I'm actually, lately, allergic to carrots and apples. Whenever I eat them, my throat gets itchy. My tongue gets itchy. The carrots, I don't care about so much. But I love apples, and I want to eat them. So, what I do is I'll just have an apple. My throat and mouth will start to itch like crazy. I'll just take Apis 200C, and it will go away within a minute. So, it allows me to eat one of my favorite foods and still feel fine.
Kate:  So, you don't care. You just take the Apis. How long does it take for your throat and your mouth to feel better after you've eaten the apple and taken Apis?
Lucy:  Probably about a minute. It's very, very quick. Apis is one of the remedies that I found to be extremely effective.
Kate:  Lucy, when you've eaten an apple and taken the Apis time and time again, do you find that you react less to the apple?
Lucy:  Yeah, absolutely. Actually, my allergy has been getting better and better, which is also very nice.
Kate:  So, you, using this methodology — and I will not recommend to anyone out there if you have an anaphylactic reaction that you do this because, obviously …
Lucy:  Oh, yeah, no!
Kate:  You need to take precautions. But homeopathy doesn't just stop the symptoms; it actually helps your body to heal. Because I found this in our family as well: that when we've had allergic reactions to things, and you take the homeopathic medicine, then the next time it's not as severe, and the next time it's even less severe … And so, you're actually helping your body to heal from whatever it's allergic to — which is fantastic.
Lucy:  Yeah, absolutely. I'm lucky it's not too severe because then I can eat the apples and do this healing process without putting myself in any danger.
Kate:  Right. What is another way that you've used homeopathy?
Lucy:  As I mentioned before, I have a younger sister. Once in a while my parents will leave us at home alone and have me babysit her. There was one time when they went out, and she started feeling very, very sick. She was incredibly nauseous. We couldn't figure out what it was from. So, I gave her Arsenicum 200, and I gave her I think two doses. She just laid down and went to sleep and was totally fine the next morning.
Kate:  Wow! Arsenicum album. I think that is quite possibly the one remedy … if I could only choose one remedy to take on an island, that may be the remedy that I would choose to take because it works so amazing for food poisoning, upset stomach.
Lucy:  Yes.
Kate:  And a lot of other things, nausea, so many things. You knew what to do? You didn't have to call your mom and ask her what to give your sister?
Lucy:  No.
Kate:  No, because you've seen this work over and over again, and you've taken the study group?
Lucy:  Right.
Kate:  How many remedies would you say that you are familiar with, if you had to take a guess?
Lucy:  I'm familiar with quite a few. If you give me like a list of them, I will be able to know this one, this one, this one, this one.
Kate:  So, if you looked at that Top 100 Remedy Kit, you know the red kit from Washington Homeopathic?
Lucy:  Yeah, probably half.
Kate:  Yeah, good!  So, what are your plans to continue learning about homeopathy in the future?
Lucy:  Well, I think that going back and reviewing the basics again with this study group will be good because, you know, it's always good to get a deeper understanding. My mom has a few books she'd like me to read. Obviously, I'll continue using it. I think with more and more experience, more chances to experiment with how different remedies work on myself and others, I'll just continue to learn.
Kate:  So, is this something that you're interested in maybe pursuing in the future, or is it just something that you want to have as knowledge just to heal yourself and someday maybe your family?
Lucy:  I think more the latter. But I think I'd definitely like to do another class or two sometime in the future just to get better and better at it, because it really is an empowering thing. It really is helpful to know.
What will the teen study group look like?
Kate:  Right. So, if you're a mom listening today, and you have a teenager who might be interested in this group — or maybe you're a teenager — and you want to know exactly what does the study group look like. Give us a little information, Lucy, about what does the study group session look like. What do you do? Is this going to be online, I assume?
Lucy:  Yes, we're most likely going to do it over Zoom. It is an eight-week course, but I would want to do an introductory week. So, it would be nine weeks, because the first week we'd all get together, introduce ourselves, talk about why we're doing this class, what our goals are for the class. The sessions would be about an hour and a half to two hours long.
Kate:  Lucy, what does a typical study group session look like?
Lucy:  We will all get together, talk about the material that we learned that week. There's a few question and answers in the study guide that we would go through, kind of methodically talk about everything, any personal questions that we might have, and just kind of review the material.
Kate:  And there are some videos that you would watch together as well, right?
Lucy:  Yes, correct.
Kate:  It's very exciting because you have all these people that are meeting together. They're getting to know one another. You become friends after the study group, I think.
Lucy:  Yeah, absolutely. I think it will be fun, too, as well as educational.
Kate:  Yeah, you'll get to meet some other kids your age around the country who are wanting to learn this as well.
Lucy:  Yeah.
Kate:  I think you're going to have lots of fun with this study group, Lucy.
If you are listening right now, and you know someone who might be interested in joining Lucy's group, or maybe you want to start a study group of your own, contact Joette's office, and they will put you in touch with Lucy or give you the information that you need to get started with your own study group. Lucy, thank you so much for being here. You are a very well-spoken young lady, and I'm sure your study group will be a success.
Lucy:  Thank you so much.
Closing message from me (Joette)
Joette:  Okay, folks. It's Joette again, and I just had to add this to this wonderful interview that Kate did with Lucy. And that is that Lucy's mom was interviewed a while ago on Podcast Number 56, and I urge you to listen to that because it's kind of fun. But she was talking about the family's pet bearded dragon, and how the little dragon had over-eaten crickets. She'd overindulged and had thrown them all up! (So, I mean, I don't know how something like that would look like. I don't even want to imagine it.)
As a result of that, she was not eating; she wasn't feeling very well. So, I believe it was Lucy who administered Nux vomica to her pet. And it calmed the bearded dragon right down, and she was able to get back to her normal intake of meals made up of kale and crickets.
So, I thought I'd mention that because I think it's valuable that if you have a teenager or a young adult or even a pre-teen (an adolescent) who has pets, and they are responsible for them — which, of course, they should be — this should be part of their responsibility in taking care of them when they get ill. So, I urge you to bring in your family, your neighbors — those who might be interested in a class — with these children can learn how to take care of not just themselves (but, of course, that's the ultimate answer for all of this), but for their pets.
This is a great opportunity to learn that because, remember folks, it does not matter whether it's a bearded dragon that overate their crickets, or it's your husband who overate cheeseburgers: the remedy for overeating and getting nauseous and vomiting is usually Nux vomica. The potency remains the same; the remedy remains the same; the frequency remains the same.
So, it doesn't matter whether it's an amphibian or a fish or a mammal or what it might be, or the size of the animal or human (whether it's an 800-pound steer or an 8-pound baby). The remedies are the same based on the condition. The potency is the same, and the frequency is the same.
So, here's an opportunity to really move your family along and get them involved in a class. So, I urge you to bring in your family — your young ones — and get them started and join in with Lucy.
Kate:  You just listened to a podcast from PracticalHomeopathy.com where nationally certified homeopath, public speaker, and author, Joette Calabrese shares her passion for helping families stay strong through homeopathy. Joette's podcasts are available on iTunes, Google Play, Blueberry, Stitcher, and TuneIn radio.
Thank you for listening to this podcast with Joette Calabrese. To learn more and find out if homeopathy is a good fit in your health strategy, visit PracticalHomeopathy.com.
These Moms with Moxie podcasts are designed to be inspirational, not specifically educational. No Remedy Card is provided.