Remedy Kits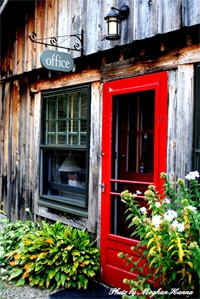 Due to this year's past crisis, we are unable to resupply our inventory of homeopathy kits.
Kindly refrain for now, from calling the office for my team has no additional information.
When kits become available we will change this message
Remedy kits are an economical way to purchase remedies and ensure that you have the remedies you need when you need them. The remedies are a fraction of the cost when purchased as part of a kit instead of individually.
Top 100 Remedies Kit      

Unavailable
Size: 1/2 dram glass vials (#15 size pellets, comparable to the size of a poppy seed).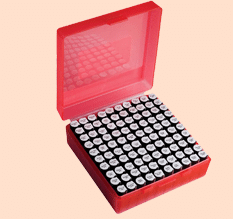 Packaged in a sturdy plastic case suitable for home or travel.
Each vial is clearly marked on the top and side.
Contains: 91 remedies in 30C potency &
9 remedies in 200C potency
Price: $259 (That's just $2.59 per remedy!)
In addition, you will receive FREE copies of Joette's most popular resources to help you in the use of these remedies – a $90.00 value:
Cure Yourself and Family – this is the same material Joette uses to teach her classes, and now you can have it, too.
Secret Spoonfuls – learn how to make fast, delicious and nutrient-rich meals in your own kitchen that your children will actually eat.
Best of the Blogs – a compilation of Joette's weekly teaching blogs in a searchable, easy-to-read pdf format, a must for your growing homeopathic library.
Remedies Included:
30C:  
Aconitum napellus
Aesculus hipp 
Agaricus musc 
Allium cepa 
Aloe socotrina 
Anacardium orient 
Antimonium crud 
Antimonium tart 
Apis mel 
Argentum nit 
Arnica montana 
Arsenicum alb 
Baptisia tinctoria 
Belladonna 
Bellis per 
Berberis vulg 
Bryonia alba 
Cactus grand 
Calcarea carb 
Calcarea fluor 
Calcarea phos 
Calcarea sulph 
Calendula 
Cantharis 
Carbo vegetabilis 
Caulophyllum thal 
Causticum 
Chamomilla 
Cimicifuga race 
Cinchona 
Cocculus ind 
Coffea cruda 
Colocynthis  
Conium mac 
Cuprum met 
Digitalis purp
Drosera rotund 
Echinacea ang 
Eupatorium perf 
Euphrasia 
Ferrum phos 
Gelsemium semp 
Glonoinum 
Graphites 
Hamamelis virg 
Hepar sulph  
Hypericum perf 
Ignatia amara 
Ipecacuanha 
Kali bich 
Kali carb
Kali mur 
Kali phos 
Lac caninum 
Lachesis mutus 
Ledum pal 
Lycopodium clav 
Magnesia phos 
Mercurius corr 
Mercurius viv 
Natrum mur 
Natrum phos 
Nat sulphuricum 
Nux vomica 
Petroleum 
Phosphoricum acidum 
Phosphorus 
Phytolacca dec 
Podophyllum pelt 
Pulsatilla 
Pyrogenium 
Rhus tox 
Rumex crispus 
Ruta grav 
Sabadilla 
Sabina 
Sanguinaria can 
Sarsaparilla 
Secale corn 
Sepia 
Silicea 
Spigelia anth 
Spongia tosta 
Staphysagria 
Sulphur 
Symphytum 
Thuja occidentalis 
Urtica urens 
Valeriana  
Veratrum album 
Zincum met 
 
200C:
Aconitum nap 
Apis mel 
Arnica montana 
Arsenicum alb 
Belladonna 
Cantharis 
Carbo vegetabilis 
Chamomilla 
Hypericum perf  
200C Remedies Kit

     

Unavailable
Size: 1/2 dram glass vials (#15 size pellets, comparable to the size of a poppy seed).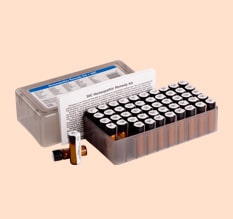 Each vial is clearly marked on the top and side.
Contains: 50 remedies in 200C potency
Price: $169.00 (That's just $3.38 per remedy!)
Remedies Included:
Aconitum napellus
Allium cepa
Antimonium tartaricum 
Apis mellifica
Argentum nitricum
Arnica montana
Arsenicum album
Belladonna
Bryonia alba
Calcarea carbonica
Calcarea phosphorica
Calendula officinalis
Cantharis
Carbo vegetablis
Caulophyllum thalictroides
Causticum
Chamomilla
Cinchona officinalis (China)
Cocculus indicus
Coffea cruda
Colocynthis
Euphrasia officinalis
Ferrum phosphoricum
Gelsemium sempervirens
Glonoinum
Hepar sulphuris calcareum
Hypericum perforatum
Ignatia amara
Ipecacuanha
Kali bichromicum
Lachesis mutus
Ledum palustre
Lycopodium clavatum
Magnesia phosphorica
Mercurius vivus
Natrum muriaticum
Nux vomica
Phosphorus
Phytolacca decandra
Pulsatilla
Pyrogenium
Rhus toxicodendron
Ruta graveolens
Sepia
Silicea
Spongia tosta
Staphysagria
Sulphur
Symphytum officinale
Thuja occ
Survivalist Kit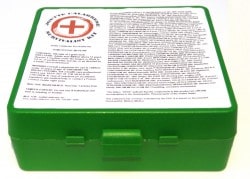 Top 100 remedies from your Guide, plus a 25-vial blank kit for you to customize with your regional remedies.
The perfect match to your Survivalist Guide to Homeopathy and a worthy addition to your bug-out bag!
Size: 1/2 dram glass vials (#10 size pellets, comparable to the size of a poppy seed)
[The Survivalist Kit is only available to those that have purchased Survivalist Guide to Homeopathy ]