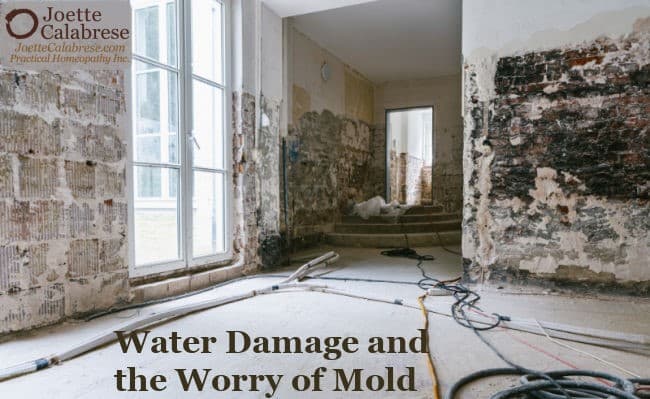 As we watch the images coming out of Florida, Puerto Rico, and the Carolinas this week, it's hard to fully wrap our heads around the level of devastation that hurricanes have wrought upon our fellow compatriots. It's unthinkable.
So, as clean-up begins, let's refresh our homeopathy education regarding one of the health issues that can ensue after cataclysmic water damage.
Now, lest you think this is just a problem for hurricane-ravaged areas, think again. Water damage can occur in any area from heavy rains, river rise, snow melt or just plain old, garden-variety plumbing problems.
After the water comes the inevitable mold and mildew. For some, mold is an annoyance. For others, it can create a significant health problem.
Naturally, the first and most logical step is to remove and repair the saturated materials in the home. But to do that, one must often work in enclosed, compromised areas amidst the fungal bloom.
Homeopathy is here to help, my friends.
Sure, there are over-the-counter products to quell the symptoms. But in homeopathy, we USE the symptoms to help us determine the correct medicine to uproot the condition. In fact, that's the beauty of homeopathy!
While other medical paradigms seek to suppress symptoms to make the sufferer more comfortable, we pride ourselves in using the symptoms to point a big red arrow directly at the appropriate medicine to more politely address the issue.
A good homeopath says, "Tell me exactly how you are suffering. Is the congestion in your nose or sinuses? Is the fluid clear when it runs? Is it thick, ropy or colored? Is it not coming out at all? Tell me every detail!"
It's a different perspective than in conventional medicine.
In the case of mold, a flood victim may experience typical upper respiratory symptoms: runny or stuffy nose, itchy eyes, cough, sneezing and postnasal drip.
But what if the root cause is not mold? What if we're wrong? In emergency situations, there may be no opportunity to get a conventional diagnosis. So, at times, we may not be sure what is causing the symptoms.
Don't worry; it doesn't matter.
It's not always necessary to identify the "cause" of a condition. In other words, taking a homeopathic medicine will not kill mold spores. Instead, we are using how the ailment presents — its symptoms — to choose the correct remedy to assist the body in naturally defending against and healing from the root cause. In that way, homeopathy automatically, inadvertently addresses the underlying condition, whatever it may be.
For symptoms such as those listed above, the most accessible approach under challenging circumstances is Boiron's combination medicine, RhinAllergy® (formerly Sabadil). Generally, this medicine can be found in drugstores, grocery stores (such as Sprouts, Whole Foods and Wegman's), Walmart, Vitamin Shoppe, Amazon and, of course, ordered directly from Boiron. (Remember to use my name — Joette — to receive a discount on your purchase.) Then, just follow the directions on the package.
However, RhinAllergy® would be used only during acute attacks — such as in a situation like we are discussing now — not for chronic conditions. We would choose more specific medicines for long-term upper respiratory issues based on the presenting symptoms as they ebb and flow.
Hopefully, many evacuees brought their homeopathy kits with them as they left the area. So, if single medicines are readily available, my go-to for mold allergies is Natrum sulphuricum 6X, 2-3 times daily. I have also utilized Arsenicum album 30 or 6X, twice daily, for acute nose problems, especially sneezing fits and itching. Keep in mind, as with any homeopathic, we stop using the medicine when the symptoms lessen and resume if needed. 
Homeopathy is certainly a constant source of confidence. However, it shines brightly during disruptive, catastrophic events such as the recent hurricanes. When so much all around us is devastated and overwhelming, we can turn to homeopathy to bolster us.
To that end, let me also mention Aconitum napellus 200 as an exceptional medicine for ailments after shocking events, as well as Ignatia amara 200 for grief, sadness and loss. In hard times, these two medicines can be transformative.
Please pass on the good news of homeopathy to anyone suffering. Our thoughts are with them!
Warmly,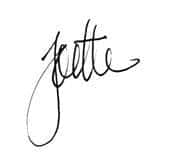 P.S. I've written previously on these topics, so I encourage you to read Homeopathy Uproots Mold Allergies and Anxiety: When the Elevator Flies to the Top for more information.