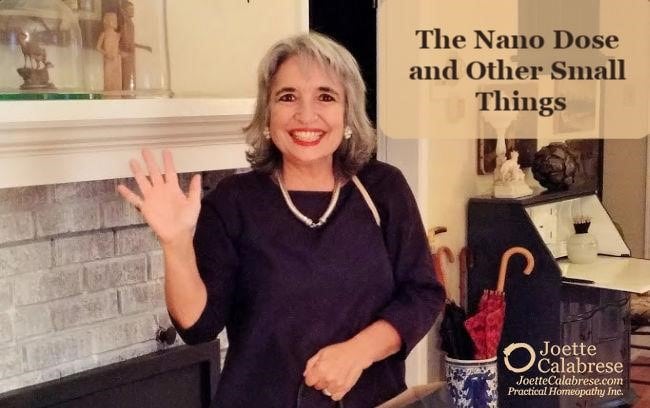 I'm five feet tall. That makes me practically nano-sized compared to the rest of the world.
But from my standpoint, I figure there are some unique advantages to my size. One of which is it makes me ideally suited to doing what I do: teaching, writing and consulting on the subject of homeopathy. 
Don't get the connection? Allow me to remind you: homeopathic medicine is based on nanopharmacology (Ullman 2006). That is, a homeopathic dose is what we might call a nano-dose.  
"So what?" you might ask. "Sounds like a medicine that's too small to have any capability."
We're led to believe bigger is always better, right? But everything in life has a purpose — no matter its size! Mack trucks are perfect for a lumbering load, no doubt. But who doesn't appreciate the elegance and maneuverability of a vintage Italian sports car?  
Not unlike a Lamborghini, nano-doses possess that same grace. Think of a Mack truck barreling along the famously-winding Stelvio Pass Road in Italy. 
At 90 miles per hour.
Now imagine that truck's bed full of long logs.
That's anything but elegant, isn't it? It would also be completely ineffective and, quite frankly, impossible.
But the nimble, elegant Lamborghini would caress the road, gently and effectively becoming one with the landscape that surrounds it, hugging every twist and turn.
Just like homeopathy.
Because of my size, I have a tendency to believe smaller is better. But in the case of homeopathy, it's not just wishful thinking. Indeed, the efficacy of homeopathic medicine is, at least in part, due to the minute size of the dose.
In homeopathy, the original substance is rendered into a homeopathic remedy through a dilution and succussion process we call potentization.
You see, there is a good amount of mystery surrounding the action of homeopathy because modern science has not yet caught up with exactly how and why it acts. 
Whatever the reason, the absence of side effects is a hallmark of homeopathy. As a perhaps direct result of their size, homeopathic medicines are often significantly safer and more effective than regular doses of the same substance. 
For example, let's look at Chamomilla. Both the whole-plant version and mother tincture can be quite useful for teething pain (and its accompanying cross-behavior) in children. 
However, once chamomile is made into a homeopathic medicine — that is, into a minute dose such as Chamomilla 200C — the substance is more successful in treating this condition.
In my own children, I noted that chamomile in herbal form was useful but not nearly as deep-acting as it was for the overall problematic issues of teething on the spot.
After many events of first testing chamomile in tincture form, then later in the homeopathic potentized form, I witnessed time and again that the homeopathic version not only relieved severe teething pain and fractious behavior, but also seemed to protect them against the future return of this scourge of babyhood. (It also allowed the entire family to be able to sleep through the night!)
Further, the advantage of a nano-dose is not only significant when manufactured from a benign substance such as chamomile (in homeopathic formula its Chamomilla 200); remarkably, gently building one's exposure to an exponentially smaller dose of the original material also unleashes the curative ability of those substances that are quite toxic in their gross (larger) form!
Dilution to this so-called nano-dose allows any potential toxic aspect of the substance to apparently disappear, while the relieving action is brought to the fore. 
Let's consider Nux vomica as an example. Ingesting Nux vomica in its gross form would cause immeasurable suffering in short order, as it contains strychnine (hence its common name, "poison nut").
It would typically cause vomiting, immense pain in the abdomen, diarrhea and other, more severe symptoms you likely don't want to hear about. 
But…once this toxic plant is diluted and succussed to a precise nano level, the toxic properties fall away and release Nux vomica's hidden medicinal features. The homeopathic version —the nano-dose — has been shown to alleviate or prevent diarrhea and vomiting all together.
Indeed, nano-dose (remember how diluted this is) Nux vomica is a common homeopathic remedy for food poisoning and gastrointestinal upsets in children, adults and animals.   
Does this sound fanciful or too good to be true? If that's what you think, think again. 
Paracelsus, the father of toxicology, said: "All substances are poisons, and there is none which is not a poison; only the dose permits something not to be poisonous."
As a case in point, today we have the likes of a homeopathic researcher, Iris Bell, MD, and her colleagues at the Arizona Center for Integrative Medicine to give us a heads-up on the comparison of homeopathic medicines to nano-particles. Should you be interested, one of her papers is available online: Testing the Nanoparticle Allostatic Cross Adoption-Sensitization Model for Homeopathic Remedy Effects. It's here that she identifies human beings as complex, adaptive network systems and homeopathic remedies as adaptive network nano-medicines.
This method of medicine we so lovingly call homeopathy has been scientifically validated over the last 230 years. It has been referenced in controlled clinical studies, epidemiological data and clinical outcome trials throughout the world since the late 1700s! 
Should you be interested in a compendium of papers and studies on the efficacy of homeopathy feel free to go to the section on my website called Community and read up! 
And don't forget the old adage, "Good things come in small packages." It's undoubtedly true with homeopathy! (And I'd like to think it's also true with little five-foot me.)
Pass on the good news of homeopathy!
Warmly,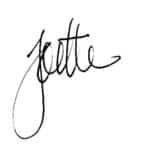 P.S. My courses are designed to provide the education you need to fully understand how homeopathy works. Beginning with the Gateway to Homeopathy: A Guided Study Group Curriculum, you can start building confidence and laying the groundwork to care for your family when they need you — independently. (And in the process, you'll be building lifelong supportive friendships with others in your group to help you in times of crisis.) Then, you can move on to my more in-depth courses. They provide a deep dive into the subjects that affect your family the most, such as gut problems, allergies, mental health issues, and female concerns — just to name a few.
P.P.S. You've asked for them, and I listened! Blank remedy cards are now available for download from the Free Community on my website (at the top of the page). You'll have to register (if you haven't already) to join our community, but it's absolutely free! Then you can fill in the blank remedy cards with remedies and protocols you've learned from my podcasts, courses or Facebook Live events. I hope this makes it easier than ever for you to keep important information at your finger-tips — at the ready when your family needs it. Enjoy them!