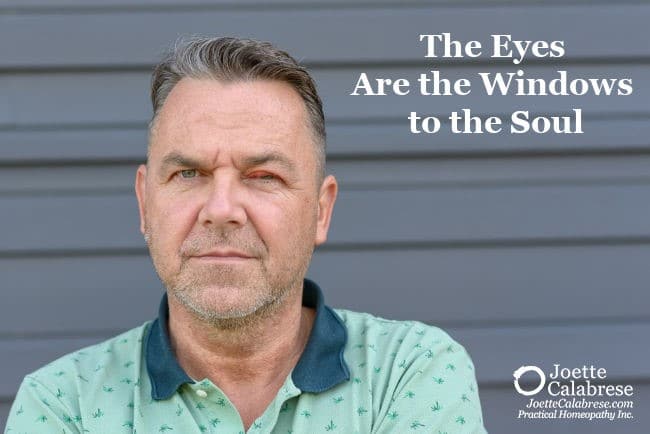 Our eyes.
Be they blue, brown, green or hazel; the tasks they accomplish for us is unparalleled.
Through them, we distinguish our loved ones, recognize danger, appreciate art and accumulate knowledge.
Through our eyes, those around us can perceive our moods and sneak perhaps a glimpse into our souls. And now, in these days of pervasive mask-wearing, they may be all that remains visible of our faces allowing others to identify us!
So, when a painful stye erupts on an eyelid, we take notice.
Generally, the first homeopathic remedy we would think of is Hepar sulphuris calcareum 200C, taken twice daily until very much better. Hepar sulph is particularly indicated when the stye is painful.
However, many times styes occur on an individual who also presents with a particular psychological aspect: feeling useless or demeaned.
This individual is anyone who feels small, or who takes rejections personally, believing they are not worthy. They consider themselves perpetually the lowest on the totem pole.
This could be a woman who is browbeaten by her boss or even a friend.
But lately, I would argue that it's more common to find this in a man who has lost his job or is experiencing defeat. Particularly young men who have a difficult time securing a job against the tide of females taking precedence in the workplace.
Allow me a small rant.
These are hard times for men.
Yes, I am speaking of the current COVID-19-induced events that have caused job losses and unexpected changes in self-determination.
However, I am also speaking in general — of modern times! These are hard times for men.
Men have been backed into a corner of confusion. Do they open the door for us as a gentleman, or will that act of politeness be foolishly misinterpreted as demeaning?
Men have been pushed to the rear to accommodate the third wave of the women's movement. By that, I mean women often are hastened to the top to fulfill quotas. (I know I was!)
So, where does this leave men?
Many men now feel a need to over-achieve to be recognized and allowed to progress.
Plus, they have fewer acceptable choices than we do!
It is the rare man who can abandon work and feel comfortable assuming the "househusband" and child-rearing duties. Women are afforded the opportunity to choose business or home — or both — without societal stigma!
The women's movement long ago over-shot the goal. I'd say we over-shot it about five decades ago.
The eyes — the windows to the person— may give this psychological frustration away. Not only might you see the despondency reflected in your loved one's eyes, but you might also notice their tendency to develop repetitive styes.
So, when this aspect of suffering exists in conjunction with a stye, the better homeopathic medicine to choose is Staphysagria 30C, taken twice daily until very much better. Having said this, it's also a good choice when styes are a chronic problem regardless of the psychological state.  
Times change like the tide. They ebb and flow. As we have seen more poignantly now than ever, life can change in an instant.
Homeopathy is a constant; it can support us no matter what the external circumstances.
Homeopathy is the very definition of self-reliance. Regaining your confidence at home will help you reestablish buoyancy in the world! What better gift to give your loved ones!
So, pass on the good news of homeopathy!
Warmly,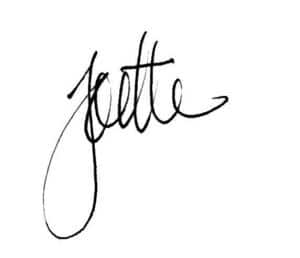 P.S. Other uses for these homeopathic medicines are well-covered in A Materia Medica: Practical Homeopathy® for Busy Families.
If you have not yet joined a Study Group, I urge you to consider either creating or joining one. Take advantage of my Facebook page, Joette's Study Groups: Find Your New Study Group Friends.
My Gateway to Homeopathy: A Guided Study Group Curriculum provides access to easy-to-follow lessons, videos and discussion points. I know of no better way to establish competence in the use of homeopathy.
As I always say, "With competence comes confidence." And, I think you'll agree, now is a critical time to live your life with confidence!