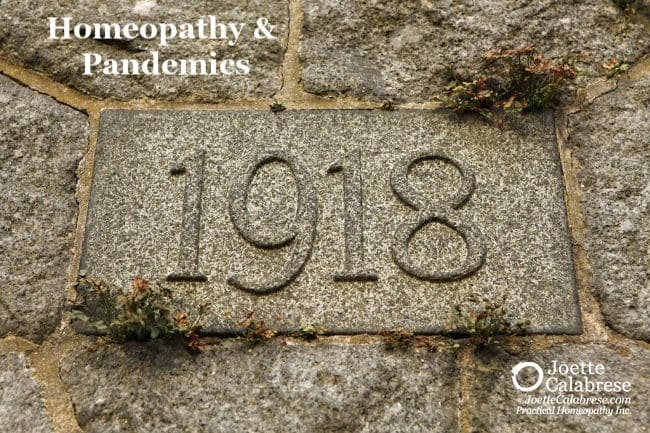 Everything old is new again; pandemics and their associated panic.
Compared to the age of civilization, we are mere "youngsters." So, this first pandemic in generations somehow feels unprecedented.
However, while the all-encompassing global reaction to COVID-19 has been unheard of, this is most assuredly not the first epidemic humanity has experienced.
For the last 200 years, homeopathy has met epidemics and even pandemics with impressive success. I addressed this in a chapter of my pictorial book, Homeopathy: A Brief History of an Expansive Medical Paradigm.
Because we're all living it now, I decided to republish this chapter here, for you:
Homeopathy's ability is not restricted to headaches, runny noses and fevers. Homeopathy has the ability to combat the deadliest illnesses and has made such striking impacts as to warrant historical significance.
Yet, we know interpretations, omissions and bias can skew history. Unfortunately for homeopathy, its contributions to the treatment of epidemic illnesses have been sorely ignored.
Amidst the awful devastations wrought by the Influenza Pandemic that tore through 1918 America, homeopathy emerged as a force for good!
And that's saying quite a lot, considering this pandemic — also known as the Spanish Flu — claimed 50 million people worldwide. That's 34 million more lives than were lost during World War I.
This flu could kill its victim within a couple of hours or after a few short days when the sufferer suffocated to death from water-filled lungs.
Young adults were the most susceptible to this ravaging force. But homeopathy came to the rescue, quite literally, when it was administered.
Consider this: a Philadelphia man by the name of Dean W.A. Pearson collected information on influenza cases treated by homeopathic physicians. Of the 26,795 cases, the mortality rate was only 1.05%, while the average allopathic school had a mortality rate of 30%!
A humble physician, Dr. T.A. McCann from Ohio, stated, "I have treated 1,000 cases of influenza. I have records to show my work. I have no losses. Please give all credit to homeopathy and none to the Scotch-Irish American!"
In Rhode Island, Dr. Dudley Williams reported not losing a single patient to influenza — not a single one! His mortality rate for pneumonia was 2.1%. This is astonishing when one considers that allopathic physicians, who treated primarily with aspirin and quinine, lost 60% of their pneumonia cases.
Another physician, this one from Chicago, Illinois, reported that in a plant manned with 8,000 workers, only one man died. The homeopathic remedy, Gelsemium, was essentially the only remedy used. Aspirin, vaccines and other drugs were never administered.1
Powerful accounts. Powerful data.
Indeed, it's futile to attribute these recoveries to a placebo effect. Thousands upon thousands were succumbing to a worldwide epidemic, yet the other thousands being treated with homeopathy were rising up from amidst the fallen.
When one tallies the success rate of homeopathy's treatment during the Spanish Flu, it is regrettable it was not more widely used. With the unbelievable curative ability of this medicine, it could have spared the millions who died.
Nearly a century earlier, another epidemic swept across the world: Asiatic cholera. In the early 19th century, it hit the United States, where homeopathy proved itself as a worthy combatant against the plunders of this deadly disease.
German homeopath Joseph Hypolyte Pulte, M.D., received a most unpleasant welcome when he first arrived in Cincinnati, Ohio, in 1840. The community nearly drove him away, egging his home and ridiculing him to such a degree that, if not for his wife's kind support and encouragement, he would have left.
Thank goodness Pulte endured and was still in Cincinnati when the cholera epidemic broke out. He was ready and able to save every single patient he treated. Needless to say, the community was extremely grateful and finally gave him the respect he deserved.
In 1832, when cholera claimed 3,000 lives in New York City, homeopath William Channing had such success treating his patients with Veratrum, Camphor and Cuprum, his healing contributions became respected by even the allopathic physicians and community of New York City.
In this same city, a homeopathic physician named Isaac Moreau Ward compared the treatment of homeopathic and allopathic medicines in 1832. He witnessed and affirmed that, without a doubt, homeopathy was effective to a much higher degree.2
Even though another homeopathic physician had no public hospital in which to administer homeopathy, the results of John Franklin Gray's homeopathic protocols garnered the attention of the allopathic physicians in New York City, who then sought his reports and respected his efforts and homeopathy's abilities.3
These few examples prove just how mighty homeopathy is. But at the same time, it is a gentle power — a "milde macht" as famous homeopath and Father of American Homeopathy Dr. Constantine Hering once declared. It has the ability to restore health to those suffering not only from minor illnesses but from grave pandemics as well.
Yes, homeopathy works and works powerfully — without ever leaving a "drugged" sensation to those teetering on the brink of life and death!
What a pity these extraordinary contributions to global health and medicine have received so little of the bright spotlight they deserve.
It falls to us to learn how to use homeopathy and pass on the good news!
 Warmly,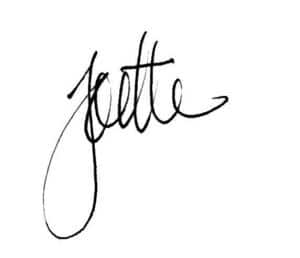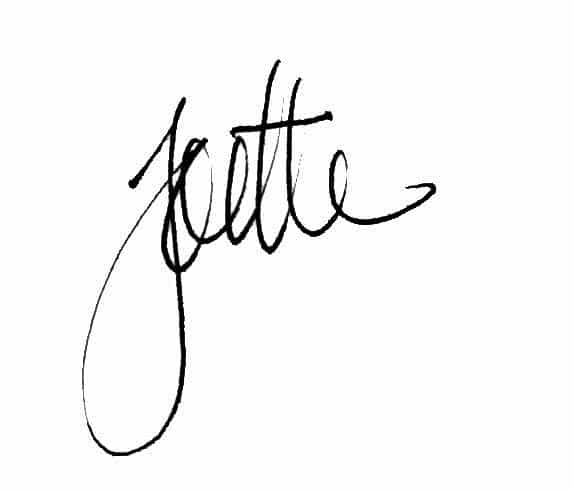 P.S. Some of you have expressed an interest in buying this book — which has never been offered for sale. Stay tuned. In the next month or so, I will be providing a unique opportunity for you to receive a copy.
P.P.S. In these disconcerting times, it's more important than ever to consider starting your own Gateway Study Group. It's easy to do online via Zoom or Skype. 
(Hopefully soon, you will be able to hold meetings with local friends in your home or your church basement.)
Whether you know nothing about homeopathy or already know plenty, I promise — yes, I promise — you'll learn faster and better through a study group.
Why? Because members will bring in questions you had never considered. They'll bring complicated cases to the table — cases you'll be drawn into and will work to solve as a team.
Join me in reminding the world of the medicine we all need and want for our families. Let me guide you so you can guide others … so they can guide others.
Now, more than ever, we can do this— mother-to-mother, family-to-family, linking arms across the world. 
1 Julian Winston, The Faces of Homeopathy: An Illustrated History of the First 200 Years (New Zealand: Great Auk Publishing, 1999), 236-237.
2 Winston, The Faces of Homeopathy, 40.
3 http://sueyounghistories.com/archives/2009/11/09/a-homeopathic-history-of-cholera/; 5.18.2011