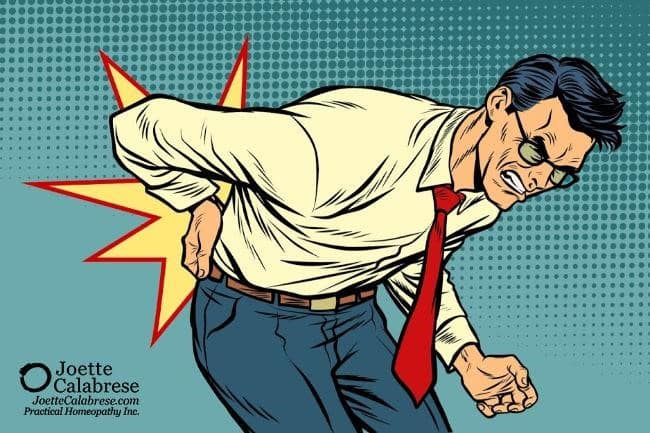 SNAP!
In that one nanosecond, Belinda's life changed.
Jeremy, the husband she loved so much, would no longer be the same carefree, active, robust man she had married. 
The years that followed broke her heart. Belinda helplessly watched Jeremy suffer in pain and consequently, become more and more demoralized and emasculated.
What happened?
No, it wasn't a car accident. No, it wasn't a sports injury, either.
It was something simple. 
Something millions of people do every day. 
Their four-year-old-child-in-the-midst-of-a-tantrum was screaming and kicking on the floor.
Jeremy bent over to pick him up.
As the child was twisting and writhing, Jeremy was twisting and lifting … 
All of a sudden, SNAP! A shooting, searing pain in his lower back made him gasp and freeze.
After a week of sleeping in a recliner and hobbling along, bent over sideways, Jeremy felt his back had improved.
But from that point on, it was never the same.
He now had a fussy back, an easily disturbed back, an overly sensitive back.
Now, Jeremy was prone to debilitating backaches with very little provocation — and year after year, it got worse. 
If Jeremy spent too much time crouching, like when he weeded the garden or refinished the floors, he paid for it — that night, the next day and for several days afterward. 
When he worked too hard cutting and stacking wood for their wood-burning stove, he paid for it.
When he carried even moderately heavy bins and boxes organizing the garage or cellar, he paid for it. 
Eventually, Jeremy wasn't able to sleep well anymore.
Trying to turn in bed at night was uncomfortable and difficult; the pain woke him up. In the morning, he was stiff and sore, and it took hours to get going. 
No matter how much Belinda tried to reassure him, Jeremy was disgusted and ashamed. 
He had to ask someone else to lift heavy things.
In his mind, that was a man's job, and he could no longer do it. 
He couldn't pick up or carry his children anymore. 
He was forced to be slow and careful getting in and out of the car.
He felt as though he looked older than his grandfather. 
He couldn't garden anymore and had to be very careful he didn't overdo it when it came to doing yard work or home improvements. 
He could no longer go on road trips from New York to Florida to visit his aging parents.
Even air travel was torture.
His work life was affected, too!
For years, Jeremy had been a successful full-time computer programmer, but he was no longer able to spend hours sitting in front of a computer because of the chronic back pain.
He tried a standing desk but standing too long was also painful and uncomfortable.
He was getting less and less of his work done and becoming increasingly worried about providing for his family.
Back problems are often complicated and mysterious.
Doctors suggested physical therapy, steroid injections and potentially surgery if the other two didn't provide enough relief.
Jeremy dutifully completed a course of physical therapy and even joined a gym.
But exercise only had a slight impact on reducing his pain — more often than not, it made it worse.
He knew he didn't want steroid injections with their systemic complications, and he briefly considered surgery, but then decided against it. 
He kept thinking about golfer Tiger Woods — despite Tiger's status and wealth, he had required multiple back surgeries and his abilities as an athlete declined. 
Worse yet, he couldn't get NBA coach Steve Kerr's failed back surgery out of his mind!
The complication of leaking cerebrospinal fluid scared him to death.
Jeremy read that up to 40% of those who have had back surgery experience continued pain after surgery.
It happens so often, there is a term for this phenomenon:
Failed Back Surgery Syndrome (FBSS). In fact, his cousin had had spinal surgery and said that it didn't actually do much to correct or cure his condition. 
So, Jeremy was afraid surgery wouldn't help or might make things worse.
Even if it were successful, he didn't like the idea of the reduced spinal mobility that would result.
Plus, Jeremy couldn't afford the downtime of a failed surgery.
He held out hope that his body could find a way to heal. For real.
That's when Belinda stepped in. She had to save her husband.
Late into the night — for many nights — she did extensive research on the internet.
Eventually, she discovered homeopathy, and soon, she found me.
I took his case. 
I taught her that an appropriate protocol for his condition would be Symphytum 200C and Hypericum 200C, taken twice daily. Jeremy agreed to follow this protocol for eight weeks and then check back with me for a follow-up appointment to assess progress. 
When I spoke with Jeremy eight weeks later, his morning stiffness had gone from a 7 out of 10 in severity to a 2.
His back and sciatic pain during acute flare-ups had gone from an 8 down to a 4.
And, he had only had three flare-ups in eight weeks instead of the normal frequency of one or two a week. 
Most thrilling of all to Jeremy, his everyday dull soreness had gradually reduced over the eight weeks from a constant low-level daily ache and stiffness, to practically nonexistent.
He was able to work again, able to be the active man he once was.
Jeremy was surprised and ecstatic with his progress. 
I was ecstatic — but not surprised. I see these kinds of results a lot, so I guess I'm used to it!
And Belinda? Ecstatic doesn't begin to cover it.
She was over-the-moon that her husband felt like himself again.
Because his progress had been so encouraging, Jeremy and I decided he'd stick with the same protocol for an additional eight weeks, and then we'd meet again.
All in all, it took about six months and three consultations before Jeremy declared himself pretty much free from back pain and stiffness!
At this point, Jeremy felt he no longer needed my services for himself, but he referred his mother to me for help with her Fibromyalgia.
He and Belinda also had me take cases for their son's frequent gastric pain, as well as their eldest daughter's dysmenorrhea — all of which were happily addressed with homeopathy alone.
As always, pass on the good news of homeopathy and of course jot down this little protocol that changed Jeremy and Melinda's life!
Pain cases are not always simple or even straightforward; they can't all be resolved in a short blog post. But when you suffer from pain, you need answers. So, to provide enough time to delve fully into the more complex world of pain, consider my course: "Make It Stop! Escape From the Prison of Chronic (and Acute) Pain Using Practical Homeopathy®: Learn Effective Methods to Uproot Pain, Often for Good."
This is an indispensable course if you want to learn how to deal with:
Fibromyalgia

Arthritis & Joint pain 

Back pain and Sciatica

Muscle pain

Dental pain

Headaches and Migraines

Bone pain and growing pains

Gout

Neuropathy, neuralgia

Spasms & cramps

Chronic pain after injury, old injury pain that comes back

Idiopathic / Unexplained pain

And much more
    For a full outline, click here. 
Warmly,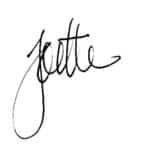 P.S. I believe that knowledge is power. And I want to see that power returned to the conscientious hands of mothers and grandmothers who have gained the confidence to use it.
It's more important than ever that you start to learn this information on your own!
If you are not quite ready to take a course, I urge you to join a study group! My Gateway to Homeopathy: A Guided Study Group Curriculum is a powerful, inexpensive entry point to your homeopathy education.
For less than the cost of a dinner out, you can lay the foundation to become the homeopathic healer in YOUR home!