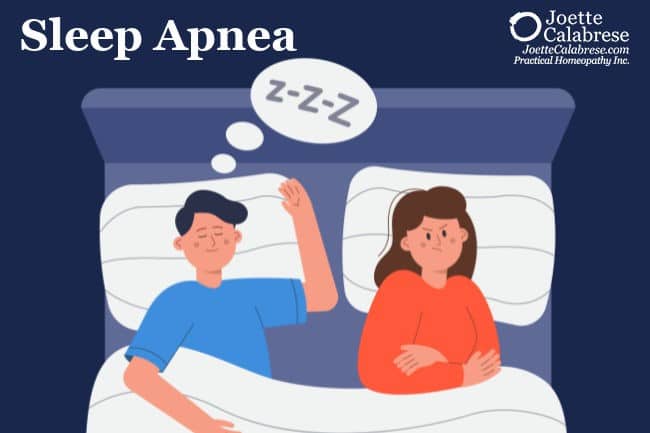 Isabelle couldn't sleep. No matter what she tried, she woke up repeatedly throughout the night, and her workdays were suffering.
Izzy knew about homeopathy. In fact, she'd been in one of my Gateway to Homeopathy study groups! So, she tried a few common medicines she had learned for insomnia. But unfortunately, neither Nux vomica nor Coffea cruda nor even Ignatia improved her ability to sleep through the night.
One night, after awakening with a start, she lay in bed contemplating what to try next. As her mind whirled, she listened to her husband James's rhythmic snoring. The noise stopped for a moment, and the room became deathly quiet. But then he lurched, sputtered, gasped and grunted as his breathing began again.
That's when Izzy learned an important lesson in homeopathy. Not only does one need to choose the correct medicine, but one must also address the correct PERSON!
Yep. The problem didn't lie with Izzy at all! It was her body's reaction to the cacophony of James's sleep apnea that caused her to wake up several times throughout the night!
The following day, they compared notes and realized that neither of them had been getting a good night's sleep! Obviously, James's sleep apnea was more disruptive than either of them had previously considered.
Bingo!
So, at long last, Izzy had the correct diagnosis for the correct person. Now, she just needed to choose the correct homeopathic medicine for James.
Back in June of 2021, Izzy had listened to my Facebook Live on this very topic. At the time, she didn't realize it pertained to her family, but luckily, she had taken copious notes. So, she rediscovered that my preferred medicine for sleep apnea is Sanguinaria 200C, twice a day.
As discussed in that Facebook Live, Sanguinaria is a capital choice for a wealth of sinus and throat conditions. For example, it can address snoring, continual clearing of the throat from dust, burning sensation in the mucus membranes, excessive phlegm, post-nasal drip or sinus headaches originating above the right eye.
But aside from the appropriate homeopathic medicine, I want to impart more with this lesson to both Izzy and James, and all of my students.
When one uses Sanguinaria (just as with any homeopathic medicine for a chronic condition), it's up to the sufferer to notice the nuances of their improvement.
Impatient folks tend to start evaluating after only a couple of days.
However, with chronic conditions, I advise not to assess immediately after beginning the use of a medicine. As I teach in my classes, we generally wait until after two months of using a remedy to assess chronic conditions. At that point, one should be able to recognize a shift in the condition.
For instance, after two months, did James say, "The Sanguinaria didn't work because I still snore, and I still have apnea?"
No!
While James noticed he was still occasionally snoring, it was not as frequently. He still experienced occasional moments of sleep apnea, but not as severely. He could also see improvement in his sleep quality and energy levels during the day. And Izzy was also observing those same improvements — especially because James's sleep apnea was no longer startling the wits out of her several times a night.
So, James continued his use of Sanguinaria because he saw improvement.
He didn't expect perfection because perfection doesn't exist! If anyone expects a chronic condition to vanish entirely in a matter of days, then they're reading the wrong blog!
Undoubtedly, acute conditions and infections can be uprooted in relatively short order with homeopathy. But chronic conditions take more time — and may, in fact, just fade into the background rather than be completely eradicated.
Indeed, that's our goal — to diminish a chronic condition until it no longer detracts from our ability to live a full and productive life.
Is the condition so severe that one is suffering? Or has the condition retreated so much so that only the occasional telltale signs appear?
I've experienced this myself with my severe allergies! Homeopathy delivered me from the debilitating days when I basically had to live my life in a bubble. Now, I only experience rare, brief episodes of swollen, itchy eyes from time to time when the pollen is high. But I can freely live my life, and I no longer think about allergies on a daily basis.
Just remember, don't expect perfection. Successful use of homeopathy in a chronic condition is when it's no longer sobering enough to consider calling for medical help! The condition retreats from being catastrophic to merely an occasional annoyance.
Homeopathy works! So, be sure to pass on the good news!
Warmly,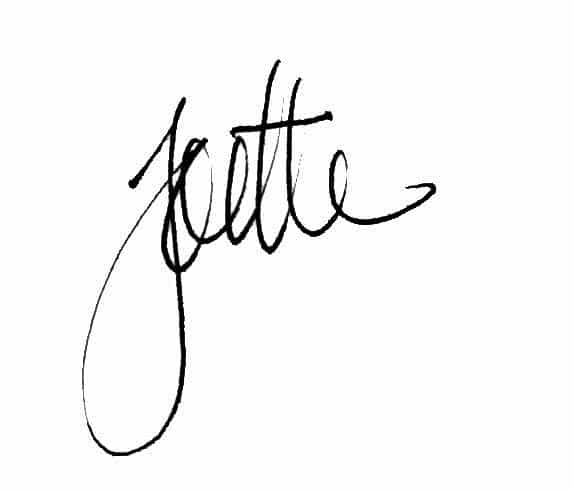 P.S. I discuss the homeopathic medicine Sanguinaria for several conditions in my course, Allergic?! Escape Allergies, Sensitivities, and Intolerances with Homeopathy:
Practical Protocols to Get Your Life Back. This course can be indispensable for addressing underlying chronic allergic conditions of the mucus membrane and throat, potentially contributing to sleep apnea.
Plus, this course is chock-full of protocols applicable to other allergies. Allergic?! is an allergy sufferer's dream!
And remember — all of my Mighties (Joette's Mighty Members) qualify for a 10% discount on course purchases. If you need assistance getting your discount, email contact@practicalhomeopathy.com for more information.