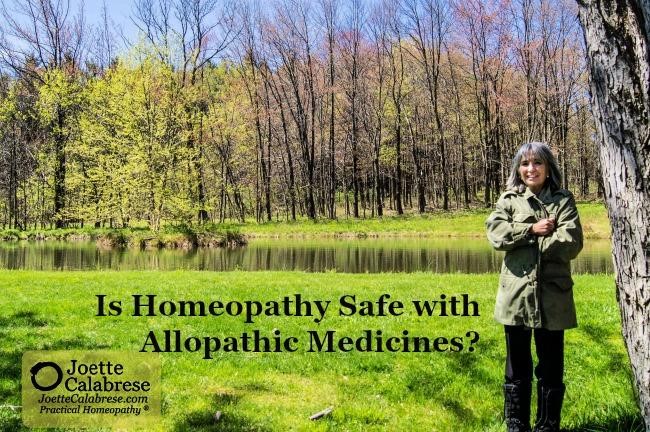 "Are we there yet? Are we there yet?"
If you are a parent, I'm sure you are all-too-familiar with repetitive questions.
Yes, some of them can definitely get annoying.
But, some of them help to determine what subjects may not be understood well enough. Such is the case with the repetitive questions I receive from you … on our Facebook page and in the comments of our blog posts.
One I get quite often is, "Is homeopathy safe to use with allopathic medicines?"
Please understand, I cannot give you a definitive answer because I am not there with you, and I am not your doctor!
But, in my experience, I find that they work nicely together. It does seem that many doctors and uninitiated family members are afraid of using them concurrently because they don't understand homeopathy.
Let me give you an example. Let's say you want to use Arnica montana after a surgical procedure to reduce bruising and swelling. Your well-meaning doctor or family member might look up Arnica on the internet and warn you to hold your horses — Arnica can cause bleeding!
Well, it can — in its original, gross form.
However, if you understand homeopathy, you know that the reaction a substance causes in its gross form will be resolved by manufacturing a homeopathy medicine out of it (through dilution and succussion).
So, your family member might be unnecessarily cautious because they don't quite grasp homeopathy. They are only looking at the very tip of the homeopathic iceberg. You're not planning to eat the arnica flower, but these concerned advisors are simply considering the original plant, without understanding the rest of the homeopathic formula.
The hallmark of homeopathy is the potentization process. That is what homeopathy IS! We are not using a substance as an herb or as its original material. No. It is transformed. There is a pharmacological, mathematical, scientific process that is carefully followed (and FDA regulated) to make medicine from a potential toxin.
For instance, there is a product made by Alpine Pharmaceuticals called SinEcch™. It has been used for many years by plastic surgeons to control swelling and bruising. (Sine is the Latin term meaning "without," and ecchymosis is the medical term meaning bruising. Hence, SinEcch™.)
It was developed by Michael Quinn, a conventionally-trained pharmacist, who started Hahnemann Laboratories, Inc. in 1985 in California. You might think of it as a "dressed-up" Arnica, and the reason so many plastic surgeons swear by SinEcch™ is that he taught them how to use it. Those doctors now understand the safety and efficacy of this homeopathic medicine and have no concern about prescribing it concurrently with surgery and general anesthesia. 
If you have reticent doctors or family members, I empathize with you. I understand how hard it is to bring the naysayers around. It takes guts, spunk, and moxie!
So, let me just say this, and perhaps it will help you appeal to them: A scientific mind is one that is not closed. In my opinion, doctors, as scientists, should remain open! I don't mean that they have to study homeopathy, but they at least have to be open to the notion that a long-proven medicine could be effective. At the very least, they should look into it — as a scientist.
Getting back to my original point about questions, I have collected quite a few others you have asked me regarding homeopathy and surgery. So, join me here on my blog page next week, and I will address some of your most often asked queries.
Warmly,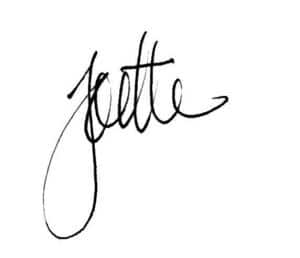 P.S. I'm sure you've already tried your best to introduce everyone you know to homeopathy. But unfortunately, sometimes a lone voice can be unconvincing. "Gateway to Homeopathy" is a guided study group curriculum that I'm convinced is emphatically more productive than studying alone — because you share vibrant conversation, swap success stories, and answer your mutual questions together. 
By including a skeptic or two in your study group, you can allow the simple-to-follow curriculum to demonstrate that this is not just your narrative. In fact, those in the class who come with enthusiasm will do the convincing for you. 
Each week as members report their successes, I guarantee your skeptical friends will become more intrigued. Meanwhile, their skepticism helps round out your own critical thinking … a skill we all need to embrace.