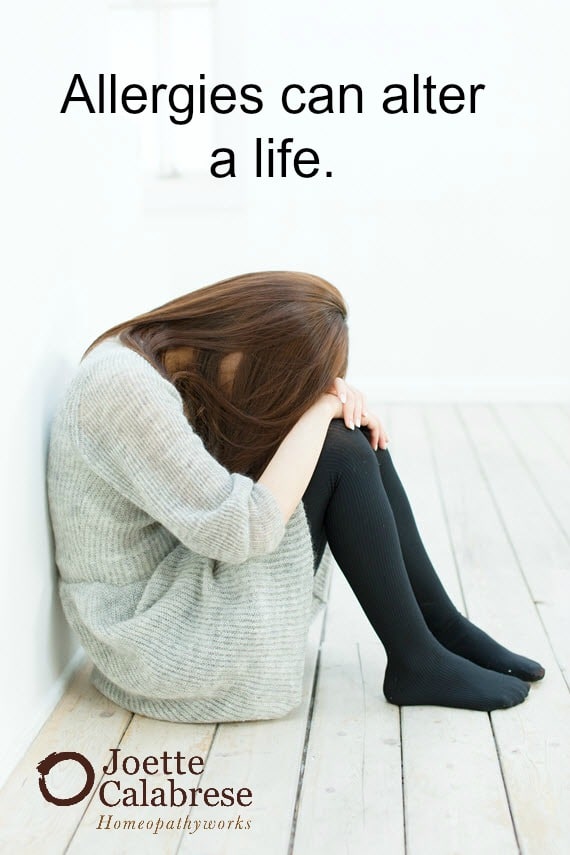 Did you know …
You can heal your gut issues, allergies, hormonal imbalances, skin problems and all kinds of other issues using only homeopathy?
Homeopathy works even if you don't follow an ideal diet plan?
You can heal yourself without having to take supplements or spend a fortune on other treatment modalities?
Clients often come to me feeling exhausted; emotionally beat from all the diets they've tried over the years, only to feel like failures because they didn't work as promised. 
They're worn out from trying to keep track of all the vitamins, herbs and other supplements they supposedly need to restore their well-being.
They're fatigued from the many different treatment modalities they're trying to use at once. Entirely done in from the sheer amount of work involved in simply trying to get well.
Over the years, I've come to believe all of this hard work is largely unnecessary.
I used to be a bit of an alternative medicine junky. During the last 35 years, I have wild-crafted my own herbs (and still do, to a certain extent), took loads of supplements and vitamins and had a large collection of essential oils (which I still use from time to time.)
I tried every diet and endured years of self-inflicted torture trying to overcome my health problems through severely restricted diets.
In some ways, I'm glad I went through all of that because it was part of my education process, and having learned so many different approaches helps me relate to what my clients and students experience.
I don't want anyone else to needlessly endure what I did; instead, I want them to understand (like I do) that homeopathy is enough.  
Now when clients ask me, "Can I really do this without maintaining a perfect diet?" Or, "Can I really do this without taking all these supplements, herbs and vitamins?" I reply, "Yes, I believe you can."
Certainly, eating wholesome, natural foods is great for overall health, but achieving true wellness shouldn't require years of sticking to tedious, limiting, often difficult diets. Homeopathy can do it faster without going to these extremes.  
For example, it's been fairly well established that allergies are not curable, only treatable.
I loathe the word "treatable."
It implies allergy symptoms can be managed, but the underlying condition cannot be resolved. That may be true for modern medicine.
In my own life, for instance, my allergies have not been fully eliminated down to every little detail but their severity has been reduced to an occasional, mild reminder rather than a prohibitive, chronic condition, and although I've tried every method imaginable to rid my body of them for good, homeopathy is the only medicine that has restored my health to its current state of wellness.
Because of this powerful medicine, I am able to live an active, productive life, with an abundance of energy.
I have worked with thousands of people who suffer from allergies. I'd love to tell you there is one easy protocol to make them disappear but unfortunately, it's not the case.
This week's homeo-tip:
As you may know, I've vowed to give my readers at least one homeopathic remedy tip every week. There are several more, depending on the various types and intensity of individual allergies, their inherited components and the amount of suppressive therapies used throughout the years. But if I had to choose one to open this discussion, it would be Calcarea carbonica 200C or 1M, generally taken every other day when in a 200C potency, and once weekly if 1M.
You may be wondering why, if there are so many useful remedies for allergies, I would choose to discuss just one. It's simple, really: because it has helped me tremendously over the years.
The method of taking Calc carb weekly is a Banerji Protocol, but I personally used 200C less frequently many years ago, and it worked just as well.
However, I have found this medicine to be somewhat slow acting. That is, it must often be taken over many months, with improvement becoming evident after a substantial period of time. To understand how homeopathy works for chronic conditions, please listen to my podcast #12, Why You May Be Disillusioned With Homeopathy.
Today, I no longer adhere to what I called, "my sad little diet".
Nor do I suffer from asthma, chronic fatigue, anxiety, eczema, gut problems, insomnia, edema, arthritis or any of the related allergic reactions that were once so prominent in my life.
I have homeopathy to thank for this, which is why I have devoted my life to educating everyone in search of a better way.
In fact, my staff and I are committed to bringing homeopathy into the lives of 100,000 families by the year 2020.
Whatever your healthcare goals may be, take some time to explore how effective homeopathy has been in treating both acute and chronic ailments for hundreds of years.
You just might find that homeopathy is enough for you.
Take advantage of this free blog and also go to my Quick Start Guide and get started on the right foot using protocols that are often remarkably simple.
"If you have allergies, remember that modern medicine has written you off. The CDC itself will tell you: "There is no cure for allergies. Strict avoidance of the allergen is the only way to prevent a reaction." I lived for decades living in a bubble, dealing with my allergies. Things improved when I stopped taking prescription drugs and changed my diet, but I was not cured. So I kept searching until I found the thing that changed my life forever: homeopathy. Want to learn the same homeopathic steps I took to clear myself of allergies? Learn them today and use them tonight with my newest course: Allergic: http://allergies.joettecalabrese.com/allergic/ and download a free infographic, and start learning what remedies could help uproot your allergies. "