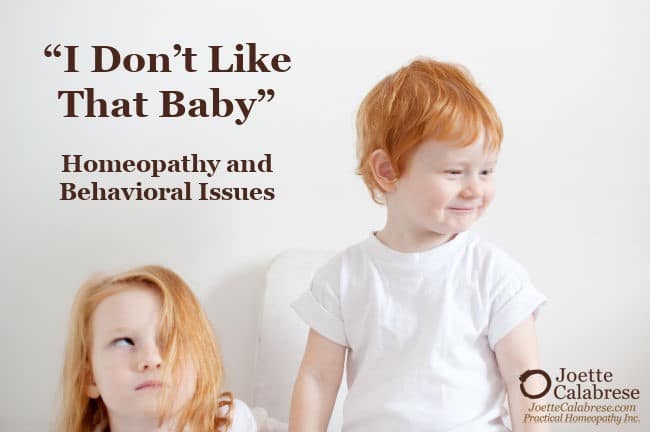 Yes, you read that title correctly. Although many people associate homeopathy with only physical conditions, these polite yet powerful medicines have been shown to be effective for behavioral issues as well.
Hyoscyamus niger is a great medicine for psychological problems and behavioral disorders —and those conditions in children are no different. In fact, I've discussed it before in a previous blog post concerning Attention Deficit Disorder.
But today, I'd like to teach another use of Hyoscyamus, for I've used it so many times in my practice for children who demonstrate frustrated anger and may even show a tendency toward violence. While the etiology is not always important in our choice of medicines, I have often seen this unpleasant behavior stem from jealousy.
For instance, Nanette has a new baby brother. Nanette had been accustomed to getting all the attention in her family, but Baby Nick had dethroned her.
While she appeared to love him, she also intensely disliked him. This dichotomy between those emotions — that love/hate relationship — was too much for her little mind to process. She was overwhelmed and began acting out.
"I don't want that baby!" she would think. "Don't put that baby beside me! I don't like him."
Nanette's mom reported, "But my child is so sweet! She's such a good child!" Meanwhile, when Mom's back was turned, Nanette would give Baby Nick a stealthy little pinch … just enough to cause him pain and make him cry. As if to say, "That'll show that interloper!"
Mom was at her wit's end.
Nanette had never shown this kind of behavior in the past. Mom was convinced that she would simply outgrow it, but then the sleepwalking began!
The tendency to act out with physical aggression (such as pinching, striking or biting) and sleepwalking calls for a homeopathic medicine with a history of addressing both of these behavioral symptoms: Hyoscyamus niger 6C, used twice daily until very much better.
Now, one doesn't necessarily need to observe both of those symptoms before choosing this particular medicine. However, when both behaviors are present, they serve as solid confirmation of our choice.
Nanette simply needed a gentle little nudge from Hyoscyamus to help her central nervous system settle down. Soon, she was transformed back into the pleasant, even-tempered little girl she had been before Nick's birth.
She no longer pinches her little brother, grabs his toys or pushes him down. They play together like two peas in a pod.
For now.
Wait until they're teenagers, and her pesty little brother follows her everywhere!
Speaking of teenagers, Hyoscyamus 6C, twice daily, is also a consideration for ailmenst from heightened emotions after jilted love.
Whether it's the sudden end of first puppy love or a former best friend at school who has moved on to another relationship, the feelings of jealousy, rejection and resentment can rev up the central nervous system. The adolescent or teenager can develop behavioral traits that make them become annoying, too much to handle or downright awful to be around.
Other typical keynotes can include sleepwalking, restlessness, strange gestures, loquaciousness, inappropriate laughter, lewd jokes or discussing sex in a ribald way. Even promiscuity, hyper-sexuality and exhibitionism can ensue.
Now, I am not saying that all those symptoms will present in every youngster with a broken heart or that those behaviors must be on full display 24 hours a day. But if any of those symptoms occur with enough frequency for the parents to wonder, "What the heck is going on with my child?" then Hyoscyamus niger 6C, twice daily until very much better, is worth considering for this pathology.
So, be sure to add this useful medicine to your well-curated homeopathy kit.
There's no need for the entire family to endure the unpleasantness of behavioral issues. Indeed, emotional, mental and behavioral conditions are no match for proven homeopathic medicines. I teach many more conditions — and the associated medicines and protocols — in greater depth in my course, Mindful Homeopathy: Practical Protocols for Mental and Emotional Conditions.

I think it goes without saying, but uprooting mental and emotional conditions with gentle, efficacious homeopathy triumphs over the use of dangerous psychotropic drugs. Pharmaceutical intervention may cause anything from unpleasant side effects to personality changes to even iatrogenic illness.
And later this week, my Mighty Members will receive a fascinating interview with a renowned psychiatrist who said, "Giving a child a psychiatric drug is poisoning, not treatment." I couldn't have said it better myself. This revealing interview is not to be missed, so join us!
Pass on the good news of homeopathy!
Warmly,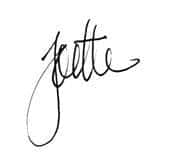 P.S. Remember — all my Mighties (Joette's Mighty Members) qualify for a 10% discount on course purchases, such as Mindful Homeopathy. If you need assistance getting your discount, email contact@practicalhomeopathy.com for more information.