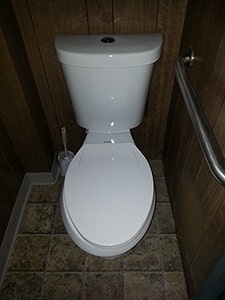 Forget the mornings … sometimes this awful sensation can last all day! However, not with homeopathy. Unlike many modern medical methods, homeopathy has no side effects or detriments to the baby. In fact, one of the best times to use homeopathy is during pregnancy.
Choose a Remedy
Choose one of the remedies below that most closely fits the symptoms at hand, and for most moms, if the remedy is taken twice daily for 1-10 days, there's often a nice shift. That's how we know it's time to stop using the remedy. If the symptoms return, then it's time to resume its use.
Pulsatilla 30C: This is a great remedy to start with for morning sickness. Indications supporting its use include a woman who is often weepy and clingy, wanting constant comforting and reassurance. She may feel better with open air but be worse after eating rich or fatty foods. Just as the windflower from which this remedy is made blows in the breeze, her symptoms are often changeable. They may, however, be worse in the afternoon or evening.
Nux vomica 30: The quintessential remedy for stomach upset also proves its usefulness in pregnancy. Vomiting may be spasmodic and sudden, often occurring right after breakfast. Constipation usually accompanies the nausea. Also, look for the typical Nux emotional picture of irritability and perhaps an intense focus on work.
Ipecac 30: This remedy often takes care of pregnancy-related nausea in short order. It can be taken a couple of times a day. Check out this blog that discusses Ipecac more in-depth. The key marker with this remedy is excessive salivation. Nausea and vomiting are nearly constant, with bile and mucus present in the vomit.
Sepia 30C:  Try this remedy if even nausea doesn't dampen your seemingly insatiable appetite. Vomiting may lead to extreme exhaustion and prostration. As with Nux vomica, constipation may be present as well. Emotionally, this woman may be indifferent to her other children or partner, feeling overwhelmed by all her responsibilities, and may have ambiguous feelings about having another baby.
The great thing about treating morning sickness homeopathically is that the correct remedy often brings a permanent resolution to the annoying symptoms. Remember my cell salt protocol for pregnancy as well.
Many moms have told me that their nausea improved significantly once they started following this supplementation guide. Know that homeopathy has a sterling history of uprooting morning sickness. Then head to the kitchen and make room for plenty of grass-fed raw milk, cheese, meats, eggs and yogurt — and a pregnancy of freedom.  
P.S: Remember when purchasing from boironusa.com type in the discount coupon "joette" at checkout and get a 20% discount.
The information contained in this message is provided for educational purposes and makes no claim or promise that any product or service may cure any condition or ailment. We urge readers to contact a licensed health care practitioner.
__________________________________________________________________________
I have been where you are now. I've dieted, taken supplements, bioidentical hormones, essential oils, herbs – but nothing, nothing has ever come close to the reproducible, safe, and effective results my clients and I have achieved with homeopathy. To see the full syllabus for my Feminopathy course and read the testimonials of other women who have been helped by my Practical Homeopathy® methods, click here.