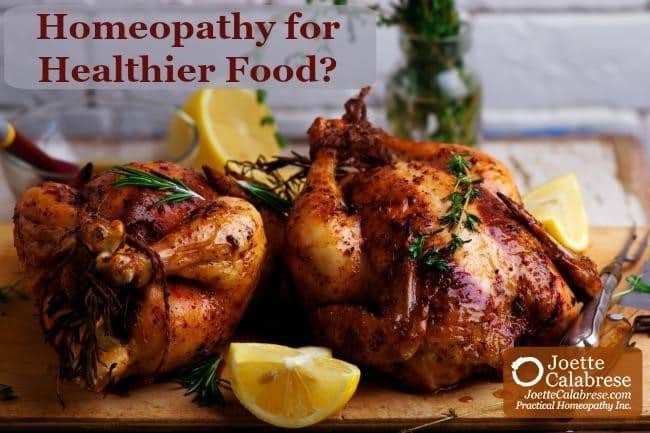 As we sit down to our family feasts during the holidays, many of us say grace, thanking God for the bounty.
Occasionally, I save a small measure of thanks for homeopathy as well.
We spend so much time in my blogs and courses discussing homeopathy's role in human health, sometimes I forget to impress upon you how very helpful homeopathy can be in animal health, too.
And I'm not just talking about Buster, the Bad Office Dog here; I'm talking about turkeys, chickens, Cornish hens or, as 007 might say, "Birds … Meat Birds."
A client of mine shared this success story with me:
"This year we raised our own Cornish-cross meat birds for chicken. 
They're notoriously weak in the heart because of being overbred to grow super-fast. We used Arnica 200 in their water for healing some injuries early on in their lives, and when we saw how active and healthy they were, we continued with Arnica 30 in their water indefinitely. My husband butchered the birds today, and their organ meats were the healthiest we've seen in any chickens we've raised — nice, big and rich, dark red. It will now be standard to give our meat birds Arnica!"
Isn't that remarkable?
To be able to observe the internal organs of a homeopathically-treated animal is unarguably confirmation for the use of this medicine — especially when the radical difference is noted by folks who raise animals for food and who have first-hand knowledge of organs' appearance without homeopathy.
I have had my own experience with treating food animals homeopathically. In fact, I wrote about it for Homeopathy Today (you might enjoy reading the entire article here).
Years ago, I was raising chickens for eggs. One of the flock suddenly began walking funny and within three hours — after experiencing diarrhea, vomiting and tremors — she was dead!
I mistakenly assumed she must have been poisoned. (Our free-range chickens occasionally took their freedom so seriously they would wander off of our property where, unfortunately, our neighbor put out arsenic to kill barn rats.)
Two days later, another chicken died in the same way. I had given the bird the homeopathic remedy for poison (Arsenicum album), but it had done nothing.
It wasn't homeopathy's fault. I had given the bird the wrong remedy because my assumption had obviously been wrong.
You know all too well I now teach the importance of diagnosis when treating anyone (or anything) with homeopathic medicines.
So, I called a veterinarian friend who told me it sounded like fowl cholera — a devastating disease to a flock, as it carries with it roughly a 50% mortality rate and those chickens who survived often stop laying eggs. 
My heart sank as two more birds became ill.
They were not only important to us for the food they provided, but they were also little members of our family.
This disease was fast-moving, and I knew these two birds, Gloria and Gladys, had very little time. I quickly looked up cholera in my repertory (human cholera, because there was no time to find a specific remedy for fowl cholera).
Cuprum metallicum 30C was the standout choice because one of its hallmarks is stiffness of the extremities. (Remember I mentioned they began walking funny before the more severe symptoms set in?)
I administered the Cuprum right into each of the ladies' little beaks.
Within three minutes, Gloria was sitting up again.
Within five minutes, she was walking. Gladys was pecking at the floor (an encouraging sign for chickens … although probably not a good thing if you observe it in a human patient).
They both made a full recovery.
Realizing this was likely an epidemic, I gave the entire flock Cuprum metallicum prophylactically, administering the medicine to each bird individually —beak by beak.
I certainly could have put one dose into the water in the coop, thereby delivering it to them all at once.
But truth be told, it felt more consoling to treat each one while reassuring them (and myself) everything would be just fine.
We have not lost another chicken to disease since then.
So, having experienced that in my own life, I completely believed my client's success with her Cornish-cross meat birds even before learning their internal organs proved homeopathy's benefit.
But this story can be convincing evidence for any skeptics around your holiday table (although I am sure any mother worth her salt would insist discussing the butchering of the meal is decidedly not appropriate "table-talk").
So, as soon as dinner is over, pass on the good news of homeopathy!
Warmly,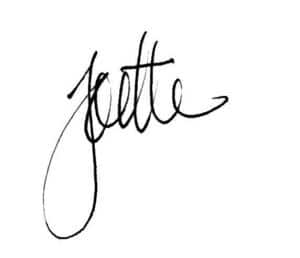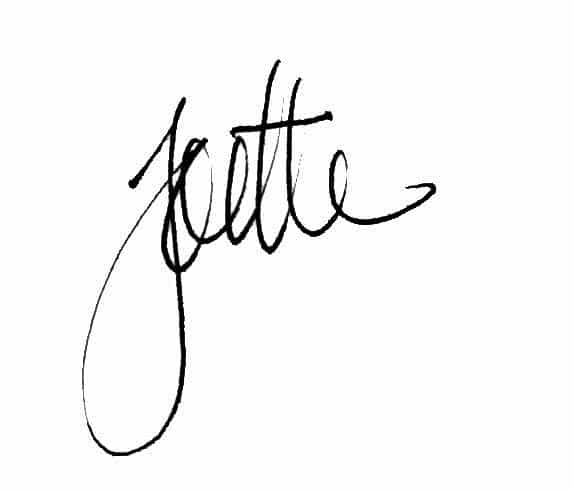 P.S. As we embark on a new year, this is the perfect time to resolve to take your family's health into your own hands by taking my Gateway to Homeopathy: A Guided Study Group Curriculum.
It is an inexpensive yet invaluable way to begin your journey into homeopathy.
Gain the freedom and the empowerment to care for your family — and your animals — when they need you. And build a network of like-minded moms (and dads) to share your successes, grow your experience, knowledge, competence, and confidence.
After all, I'm in the empowering and confidence-building business!
And there's no better time to get started than right now — as a bright, shiny new year begins.