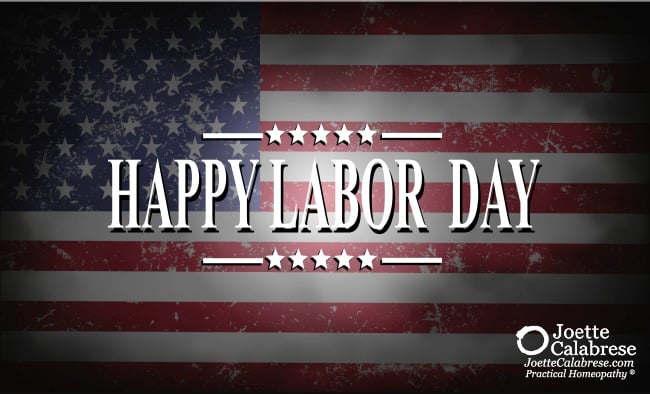 Labor Day seems to have more meaning attached to it than most national holidays.
To some, it means the end of summer. To others, it means the beginning of school, while a certain number of us would never be caught wearing white after it. For the most frugal among us, it is the cheapest day to buy a refrigerator.
In the U.S., the Department of Labor defines Labor Day as a "yearly national tribute to the contributions workers have made to the strength, prosperity, and well-being of our country."
I also regard it as a time to remember the pain that heavy labor can cause. Sore muscles and achy joints can be a hefty price to pay for hard work. That's why Labor Day reminds me of Arnica montana 200, my go-to medicine for pain experienced by those who do heavy, manual labor. It may be repeated every few hours but, of course, stopped once the pain has ceased.
There are other medicines that may be considered or even alternated with this remedy, such as Rhus tox, Hypericum, Ruta or Symphytum, but everyone should at least know about Arnica montana to start.
 And speaking of heavy labor, Arnica 200 is also a perfect choice for the pain associated with childbirth! In my experience, women have reported excellent results when they take Arnica both during and after labor.
I personally used it at the onset and moments after for the births of my own children. It helps to reduce after-birth pains and minimizes bleeding. I repeated it every hour or so after for a few more doses until the pain was a barely noticeable.
No matter what Labor Day means to you, I hope that you have a wonderful one enjoying time with your family and loved ones.
 Tomorrow — we get back to work!