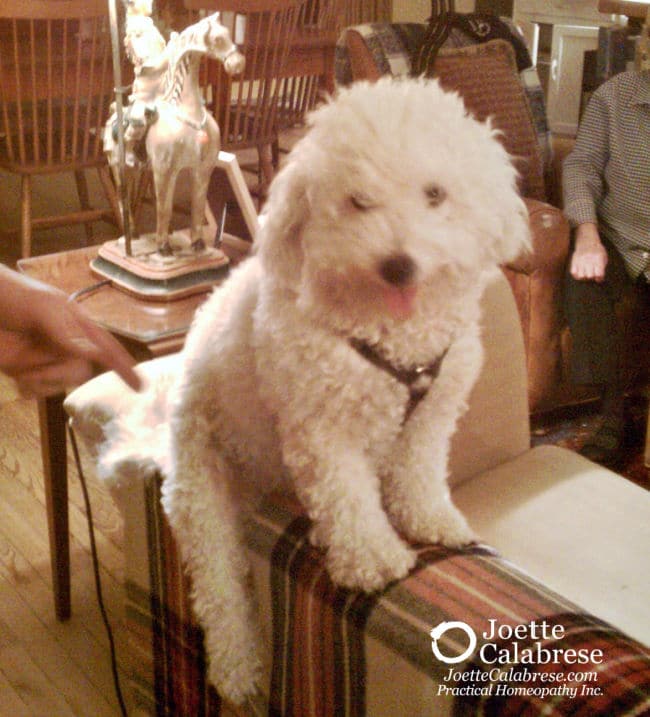 Somewhere in heaven, an office has gained a furry new co-worker — a "Bad Office Dog" extraordinaire!
Buster, our beloved pet and company mascot, passed away last week.
It's certainly a loss for our family, but also for the business! Buster was one of our best writers! His mischievous sense of humor shone through in his blogs.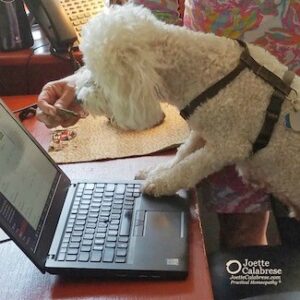 And he was a fast typist, too! I only caught him red-handed (or should I say "red-pawed") at the keyboard once. Luckily, I had my camera! How he managed to type with those fluffy paws and clickety claws is beyond me!
He was a smart little guy. He loved learning about homeopathy so that he could share his information with you! When he couldn't find his glasses, I'd read to him!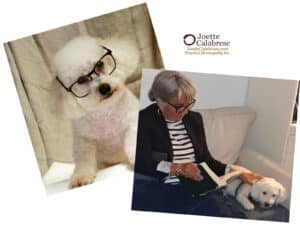 Back in March, he wrote about celebrating his "birfday." Remember? At the time, I told him that he was turning 17! However, my son pointed out this week that Buster had actually turned 18!
Eighteen years old — years longer than is generally expected for his breed and much longer than his siblings lived in other homes. Aren't they all adorable as puppies?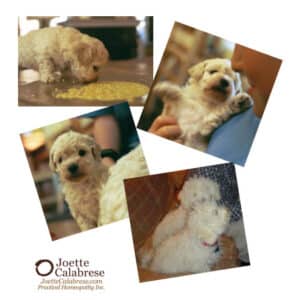 I credit his health and longevity to homeopathy, of course.
That little rascal LOVED his homeopathic remedies. He got excited when he'd hear me getting them ready for him and would eat the pellets right out of my palm!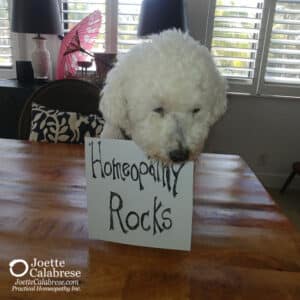 In case you're wondering, I did employ homeopathy to ease his transition. Toward the very end, Buster was shaking — symptomatic of pain, anxiety, or both. So, I chose Arsenicum album 200, giving it to him every six hours or so. It calmed his shaking, hopefully indicating that he felt more peaceful.
Sure, Buster occasionally lived up to his nickname. But truth be told, he was an unsurpassed source of fun and a faithful friend. I have no doubt he is already entertaining the whole team in his new heavenly office! Who knows? Maybe now, he is Buster, The Angelic Office Dog. (Unless there are squirrels in heaven, and then all bets are off!)

Bon voyage, Buster!