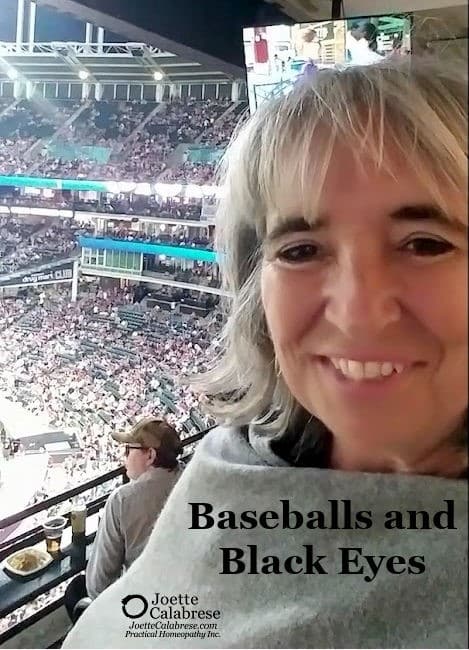 Summer and baseball! Don't you just love this season?
Just about a year ago, I attended a Cleveland Indians baseball game and had the best time (as you can tell from my face in the photo). But we were sitting safely tucked away from where any errant baseballs could pose a hazard.
However, kids throwing the ball around the yard are not quite as safely removed from projectiles! I wonder if there are any statistics on how many wayward balls have plonked their way into kids' eye orbits? I'm guessing quite a few.
Any blunt force trauma to the eye orbit — like a ball hitting the face — is almost assuredly going to cause some measure of bruising. But even without serious injury, no one enjoys sporting a black eye. So, what should we have on hand to help address the discomfort of bruising from a blow to the periorbital area?
This is not a Banerji Protocol, but in my Academy of Practical Homeopathy®, I teach students the efficacy of utilizing Ledum palustre 200, twice a day until the black eye is very much better. If there is accompanying pain within the eyeball itself, then Symphytum officinale 200, twice daily, may also be necessary.
This combination is most often a home run!
In my podcast, My Sewing Machine Attacked Me, you'll find that I mention Ledum is great for a "shiner" anytime there's black and blue around the eye. And I also share a few more tips about eye injuries.
However, be aware that Ledum is not necessarily for EVERY ecchymosis. It is specific to bruising of the area around the eye. In next week's blog post, I'll address bruising in general — bruising in other parts of the body.
Until then, as they say in baseball practice, "Keep your eye on the ball!" (Just not literally, please. Ouch!)
And don't forget to pass on the good news of homeopathy.
Warmly,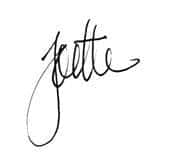 P.S. Want to enjoy your own private portal from which to watch my Facebook Live presentations every Monday night at 8 p.m. Eastern — without having a Facebook account? Join my Mighty Members today!
As a subscriber, you'll also receive access to weekly articles and exclusive videos I create just for my Mighties. And you can make new friends on my private discussion group, safely removed from the censoring eyes of public social media.
Plus, annual subscribers will receive my Remedy Reference Guides — a downloadable 3-volume collection of all my blog posts from 2013 through 2021!
Join in the fun!
And remember — all my Mighties (Joette's Mighty Members) qualify for a 10% discount on course purchases. (If you need assistance getting your discount, email contact@practicalhomeopathy.com for more information.)