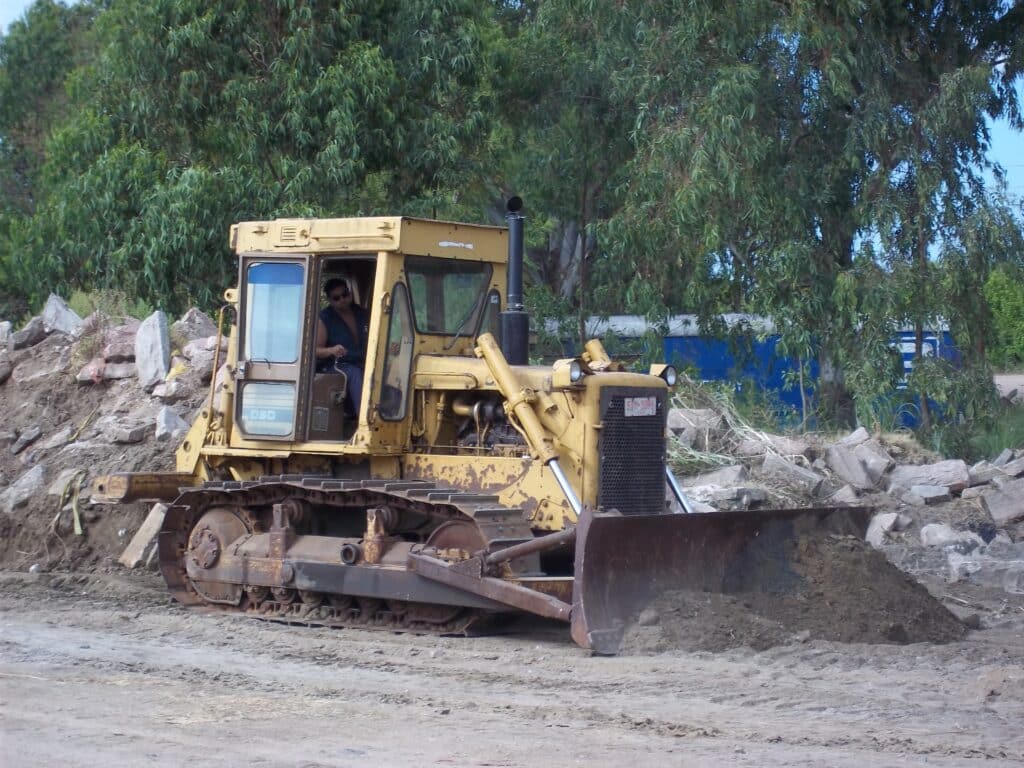 Gandhi said, "Homeopathy is the most refined method of treating patients economically and non-violently."
My family and I live on 15 acres in the Boston Hills of New York where we built our house and pond. We laid out our land to keep chickens, ducks and bees and to raise our family. I've experienced the anticipation and thrill of watching a bulldozer reshape the earth to our family's needs.
In taking on this project, we knew there was a good deal at stake if we uprooted a spring or dismantled a stand of apple trees, so we learned as much as possible on the subject before permitting the powerful bulldozer to rearrange our land.
Antibiotics are like a bulldozer. They rearrange our insides. Just as we knew that our decision in 1994 would impact the terrain even today, so must we consider what an antibiotic can leave in its wake decades, even a lifetime, later.
The human body is a virgin forest. It is capable of a prosperous yield and abundance, often in spite of our abuses. Antibiotics clear out the natural growth and often destroy these strengths. This is why one illness follows another, with ever-deepening pathology, shortly after the use of drugs to "control" the symptoms of the first.
No matter the new arrangement made by the antibiotic, the terrain will never be the same. It will never look or perform like a virgin forest again.
Even modern medicine has finally begun to recognize the folly of prescribing antibiotic after antibiotic.
Enter Homeopathy …
Long before modern medicine's antibiotics and other drugs became a way of life, homeopathy had its own take on infectious disease.
Even before the understanding that microorganisms cause infectious disease, Dr. Samuel Hahnemann made a simple but insightful observation. He noted that suppression of any symptom is dangerous and ill-conceived because it treated the wrong thing.
That is, by treating the symptom, the illness is being managed, not cured.
Herein lies the division between modern medicine and homeopathy and the reason for the political divide between the two philosophies  (if you can call modern medicine a philosophy. I call it a lot of scrambling spent on chasing symptoms.)
Modern medicine controls symptoms. Homeopathy celebrates them as clues to the right remedy that will uproot the illness forever.
But now we get to the interesting and, more importantly, practical part.
No matter how many years previously the antibiotic was administered, this method has a reputation for uprooting the pathology that the antibiotic caused.
Did you hear me? Uprooted illness.
I'd love to tell you that there is a one-size-fits-all method, but what I can share with you is that with the methods I teach in my Good Gut, Bad Gut course, I give you …
1)   A thorough step-by-step guide
2)   How to do this, so that you needn't be shackled to a diet or even dependent on a homeopath.
3)   The ability to cure yourself!
I know. I know. Homeopaths have told you it is not possible to cure your family of chronic conditions. I even told you this years ago.
Please accept my apologies.
Having suffered from food intolerances myself, I knew there had to be a way to cure this with reproducible homeopathic measures, and I also knew Indians had the best knowledge of it.
I studied every homeopathy book I could find written by Indian homeopaths (I own 47 of them), many authored by MDs, and spent 5 years studying with homeopathic Indian doctors in New York and Toronto.
I pieced together disease treatments with simpler methods than those I had learned in classical homeopathy.
But it wasn't until my fellowships with Drs. Banerji in Calcutta in 2013 and again in 2014 that I learned and honed skills that are reproducible.
This is when I became an advocate for their relatively simple, straightforward homeopathy methods.
I can't tell you what a turn-on this is for me as a homeopath, mother and educator.
Let me give you examples of how this works for indigestion and certain pains after eating.
1)   If someone experiences reflux (another name for chronic indigestion) that presents after taking antibiotics, even years later, the remedy Iris ver 200, taken twice daily for a few months, will for many, get rid of the problem. I don't mean that the symptoms are held back.
2)   If there is only occasional indigestion, a better choice might be Natrum phos 6X. This would be used as needed, say a dose every hour while the indigestion is active. Again, symptoms are no longer needed because the illness has resolved.
3)    Nux vomica 30C would be a good pick for someone who suffers after eating junk food. This would be taken every hour or so until the indigestion calms down. If the remedy is well-chosen, indigestion will be gone.
4)    For a colicky baby, one of my favorite remedy combinations that I learned from the Banerjis is Nux vomica 30C, mixed with Colocynthis 200C, twice daily. Sleeping baby instead of screaming baby.
Each of these examples (and there are 9 more just for indigestion, depending on how it presents in symptoms) would be considered after antibiotic poisoning.
And, yes, I call it poisoning because illness that is caused by a substance would have to be categorized as poisoning.
If you want to get off the ever-more-restrictive diet conveyor belt…

If you want to know the how (how to do this), why (why this method is superior to drugs) and where (where to purchase these remedies) …

If up want to learn a life-changing method to cure your family yourself …
Keep reading.
If you don't want to learn more, at least jot down my above protocols and call it a day.
What lit my flame in learning these protocols was having observed and recorded 5,528 live cases at the Prasanta Banerji Homeopathic Research Foundation in Calcutta, right in the thick of their clinic. I returned home and categorized every one of those cases into specific rules.
(I still can't believe I did all of that but loved every moment of it.)
I'm bursting at the seams to share this with Americans, Europeans and the rest of the world…Most importantly families.
So, if this excites you as it did me in Calcutta, come along with me.
Let me share this with you.  You owe it to yourself to at least take a look. Click here … 
… so that you can undo the damage created by modern medicine's methods and cure your family of stuff that has stumped allopathic doctors for years.
______________________________________________________
For those of you who want to know more about the effects of antibiotics on our health, I've compiled a few resources. Every one of these conditions and how to treat them will be covered in my course: 
Research reported in the journal Rheumatic Disease Clinics of North America suggests that the use of antibiotics, no matter how many decades previous, influences the development of conditions such as Crohn's disease, rheumatoid

arthritis

and other joint abnormalities. The use of antibiotics produces changes in the gut membrane that allow food antigens

and bacteria to enter the bloodstream and cause the white blood cells to attack the joint tissue.

In his book Childhood Ear Infections, Dr. Michael Schmidt states, "The trend in

bacterial

development of antibiotic resistance is not unlike the increasing resistance of agricultural pests to pesticides."

Drug resistance within intestinal flora:  

http://aac.asm.org/cgi/content/abstract/31/4/587
Photo Attribution: By Ward2308 (Own work) [CC-BY-SA-3.0 (http://creativecommons.org/licenses/by-sa/3.0)], via Wikimedia Commons
It is no longer necessary to undertake years of classroom study and countless hours of clinical practice for you to master a health strategy that is both safe and effective in treating CHRONIC and ACUTE GUT ISSUES. I am swinging open the doors to reveal a proven system I have used in raising my kids … literally taking your hand in mine to show you my methods and answer your questions. Find out more about my most popular course: Good Gut, Bad Gut: A Homeopathic Strategy to Uproot Seemingly Unrelated Illness in Body and Mind: http://courses.joettecalabrese.com/goodgutbadgut