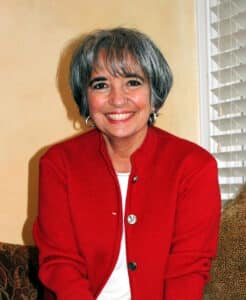 If you have a specific ailment or concern, a consultation with Joette may be just the answer.
While trained as a classical homeopath, Joette practices a form of homeopathy she has coined herself known as, "Practical Homeopathy".
Practical Homeopathy is a unique, pathology- based form of homeopathy she learned throughout her seven fellowships at the world renowned Prasanta Banerji Homoepathic Research Foundation Clinic in Kolkata, India.
To quote the Banerji's: "In The Banerji Protocols of treatment, mixtures of remedies or frequent repetitions of the remedies are used when required. This is not practiced in classical homeopathy. The combination of two potentized medicines we use are made in a meaningful way based on years of clinical experiments and observations by us. They are mixed for special advantages in treatment, so that the aggravation due to drugs can be checked,  side-effects of the medicines can be abated, and quick and uneventful recovery can be ensured in a much shorter time."
The Banerji Protocols are comprised of: Disease + Symptomatology→Specific Medicine Selection→Cure/Relief
Prior to your first consultation, you will receive a comprehensive set of documents that will prepare you to utilize your time with Joette as efficiently as possible.
In addition to the consultation, Joette will include her reasoning for the selection of specific homeopathic protocols in your consultation follow-up email.
Additionally, you will be directed to a Homeopathic Pharmacy, where you will receive a special client discount.
Please be sure to ask one of our staff members to tell you about our interest- free payment plans.
If you or your husband has a Health Savings Plan or a Flexible Savings Plan, they will often pay for the homeopathic consult fee.
Make sure to check with your plan administrator to determine if your plan qualifies.