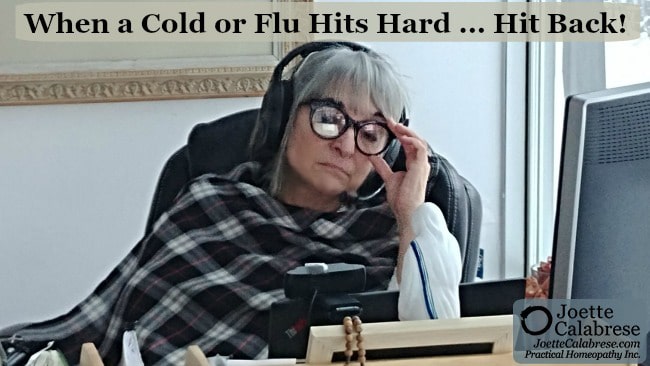 It's cold and flu season.
Wow. Talk about stating the obvious! Stories on how particularly hard-hitting this flu season is are all over the newspapers and television here in the U.S.
In fact, I just did a recent Facebook Live event, and it was one of my most popular videos to date. Apparently, many of you are either currently experiencing colds and flu or want to make sure you're ready if it should hit your family.
With these frigid temperatures hitting all over the nation, it is an especially good idea to be prepared. And believe me, I can attest to the importance of keeping your remedies with you at all times.
I recently told you that I have been in the process of moving. With the stress of packing, preparing all the details of making a long move, working long hours and other family stresses, I started feeling like I was getting sick. I'm not talking about a few sniffles. I thought I was going to go down hard.
But, my remedies were packed. In a moving box. Somewhere. Amongst many moving boxes.
I found some garlic in the refrigerator (which had been my go-to remedy back in the days before I discovered homeopathy). So, I started eating copious amounts of garlic. I found some Vitamin C in a drawer that hadn't been packed yet. I started taking that. They both helped — but only a little. Every morning I would get up feeling sick again and have to start all over, dousing myself, especially with garlic.
(So much so, Buster wouldn't even sit on my lap!)
This went on for several days. Until …
FINALLY!!! I found the moving box with my kit in it. I immediately took a dose of Aconitum 200 mixed with Bryonia 30, and that was the end of it.
One dose ended it.
The stress certainly hasn't let up. Not at all. Especially with the move, a day of airport jogging, and many other continued stressors — but, that one dose is still holding up!
Now, reports of this year's influenza A subtype H3N2 flu are that, for many, it comes with severe body aches and pains. If I had been experiencing the body aches, I would have taken Rhus tox 30 as an SOS. It's always worked very well in my experience.
However, one of my team members, Kate, has her own story to share. Her 13-year-old son was experiencing a cold or flu illness with a fever, stuffy nose, headache and extreme body aches. The pain was so trying, he ended up on his hands and knees on the floor, moaning. (And he is usually one tough cookie when it comes to pain.) She started him on the Aconite 200/Bryonia 30 but also gave him Eupatorium perfoliatum 30 for the pain.
She had been attracted to the remedy because of the keynote she read on it of having a bruised feeling as if bones were broken all over the body. That description matched his complaints quite well.
I have to tell you, I loved Kate's enthusiasm when she spoke about the result. She said that in 15 or 20 minutes after having given him that one dose, he went from lying on the floor crying to sitting up on the couch asking questions and talking! She had never used Eupatorium before but was amazed by the drastic change in her son (and of course, wrote it in his file for future reference).
Eupatorium 30 is one of my great go-tos for flu that's attended by pain.  And if there's fever, it's particularly valuable.
What Mom doesn't want this kind of power at her fingertips?! When a family member is suffering, it's unbearable for a mom to watch and do nothing. So, how empowering is it to be able to know what homeopathic medicines will address their specific issues?
I'd love for you to listen to the Facebook Live event I mentioned above. I talked a bit about how to tell the difference between the flu and a really fierce cold, as well as discussing other remedies such as Lycopodium, Cold Calm, and Oscillococcinum. I also hope you'll join me for our Facebook Live events in the future. I am trying to stick to a schedule of every Monday evening at 8 PM Eastern. But, you will be alerted to each upcoming event by following my Facebook page.
Stay warm and stay well!
Warmly,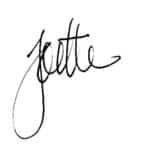 ---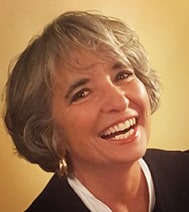 I am a homeopath with a worldwide practice working with families and individuals via Zoom. I'm also a teacher and most importantly, a mom who raised my now-adult children depending on homeopathy over the last 31 years. I lived decades of my life with food intolerances, allergies, and chemical sensitivities until I was cured with homeopathy, so I understand pain, anxiety, and suffering. You may feel that your issues are more severe or different than anyone else's, but I have seen it all in my practice and in my work in India. My opinion is that nothing has come close to the reproducible, safe and effective results that my clients, students and I have achieved with homeopathy.
Call today and learn how homeopathy might just be the missing piece in your health strategy.
---
Joette is not a physician and the relationship between Joette and her clients is not of prescriber and patient, but as educator and client. It is fully the client's choice whether or not to take advantage of the information Joette presents. Homeopathy doesn't "treat" an illness; it addresses the entire person as a matter of wholeness that is an educational process, not a medical one. Joette believes that the advice and diagnosis of a physician is often in order.
---
We've provided links for your convenience but we do not receive any remuneration nor affiliation in payment from your purchase.
---
The Author disclaims all liability for any loss or risk, personal or otherwise incurred as a consequence of use of any material in this article.
This information is not a substitute for professional medical advice, diagnosis or treatment.