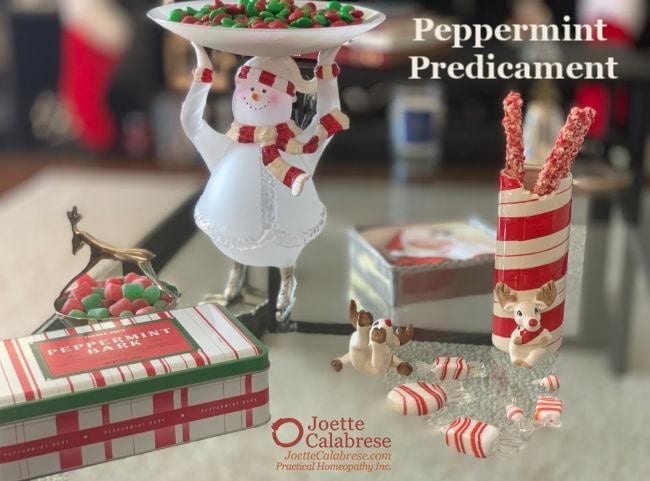 It's Christmastime. The sights, the sounds, the tastes and smells …
Wait.
Those tastes and smells. 
Uh-oh.
Some intense aromatics — especially the peppermint that abounds during Christmas — may cause some to have concerns when utilizing homeopathic medicines. I see this question asked quite frequently on Facebook, in the comment section of my blogs and by my students.
But it's not as concerning as you might think. 
 When using the classical method of homeopathy, strong aromatics are more of a cause for concern for antidoting.
This is because, in the classical method, homeopathic medicines are generally not taken daily over a period of time. Most classical homeopaths usually recommend you avoid aromatics and such entirely while undergoing homeopathic treatment because the medicine will not get a second, third or fourth chance to act. 
However, with the Banerji method and my Practical Homeopathy®, homeopathic medicines are usually taken more frequently.
So, even if the aromatics indeed antidote the medicine you just took, another dose is not far behind…often to be repeated within a day or so. Hence, the homeopathic action is commenced again.
There's also a misunderstanding that if mint is ingested or sniffed, all the good that has been accrued will be erased, leaving the person to start afresh after months of improvement. 
This is not true. 
Instead, if an antidote is consumed, it will simply halt the action of the medicine during that specific moment in time; the initial homeopathic is typically started again once the schedule of medicines is resumed and is normally able to pick up where it left off.  
Therefore, it's permissible to use aromatics as long as you understand that if it's strong enough to cause an antidote, you'll simply be repeating the medicine once the smell/taste has left your nose/mouth. 
So until you get the hang of this, a little prudence may be in order, but certainly not angst!  
I've used this example before: When you are scheduled to take a homeopathic remedy but you can still smell that minty eucalyptus muscle rub you applied an hour before — there's a chance the remedy will not act. 
However, if the smell has worn off and you're taking the remedy with a "clean" nose, so to speak (meaning no strong mint or tea tree smells are present), it's likely the medicine will be effective. 
Having said all of this, some folks are more sensitive to smells and tastes than others. 
This means you might not be able to use mint toothpaste without negating your homeopathic, while your husband can do so with total impunity.
So during this season of seemingly unavoidable tastes and smells, the same practice applies. If you go to the home of a neighbor who burns eucalyptus and pine candles or sprays pungent Christmassy scents throughout her home, don't run out the door screaming! You don't want to become the talk of the neighborhood, do you?
No. Don't fret. Just return to your homeopathic medicine's schedule when your nose is clear of those scents.
While perhaps in a perfect world you might avoid that peppermint bark or enticing candy cane, complete abnegation is difficult — and not much fun — at this time of year. At least endeavor to have no strong lingering taste in your mouth by the time you utilize your chosen homeopathic remedy.
If you judiciously space your treats and cheats somewhat, chances are the homeopathic remedies will still be effective.
Pass on the good news of homeopathy!
Warmly,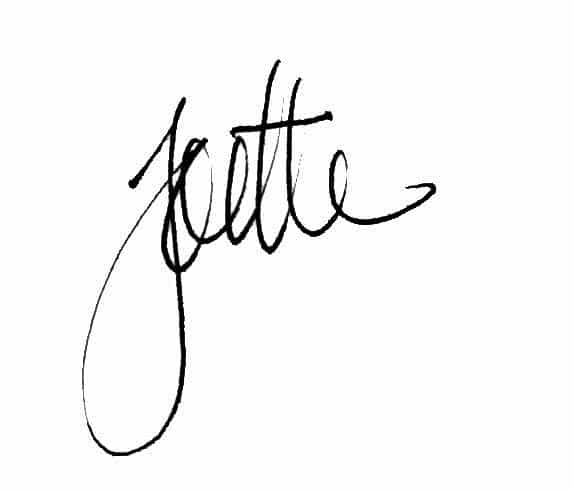 P.S. Tonight, in Jewish homes around the world, a candle on the Hanukkah menorah will be lit — continuing for eight days until they all shine brightly!
It is a wonderful celebration of family, giving thanks and rededication. I want to take a moment to wish all of my Jewish friends, clients and students a very Happy Hanukkah.
Blessings to you and your loved ones during the Festival of Lights.