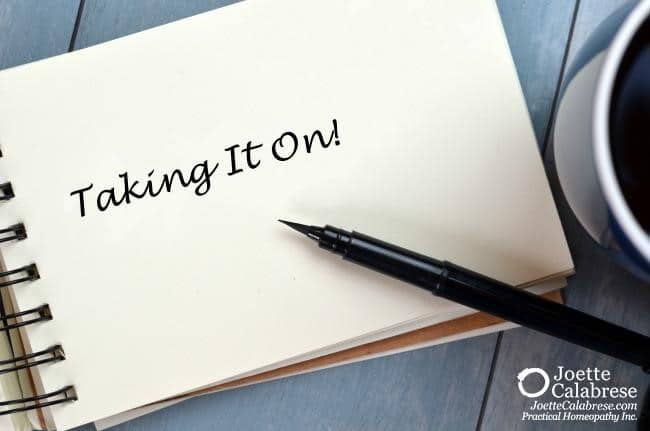 When illness or injury strikes a family, many caregivers find themselves wondering, "Should I take this on? Can I take this on?"
My answer in more situations than one might assume is a resounding, "Yes! You can take on much more than you realize — as you become more and more educated in Practical Homeopathy®."
In my experience, there is no better way to take new things on than by joining with others. My heart became fuller after reading the comments on this recent thread in the Students of Joette Calabrese Facebook forum (a closed group page reserved exclusively for those who have taken my courses).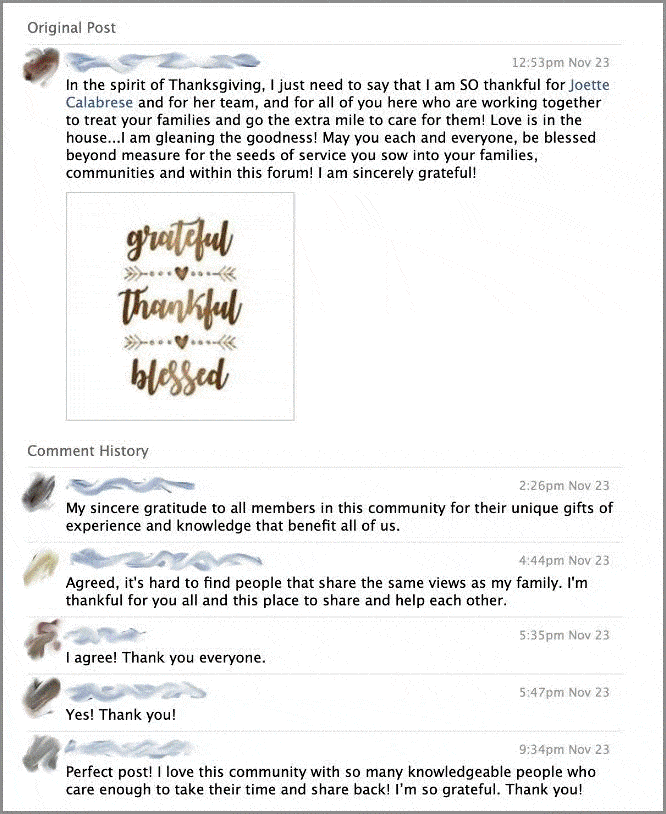 Comments like these are not uncommon. People are getting better by utilizing the information they have learned through my blogs, podcasts, and courses. And that's precisely my mission.
My goal is not to grow my practice but to grow the teaching side of my work… the part that empowers you to become educated enough to gain the competence and confidence to take care of yourself and your loved ones without me! I want you to have autonomy!
If, and only if, you become stuck — and I mean really stuck — THEN you may choose to schedule an appointment with me.
If people depend solely on consults from practitioners, homeopathy will die. For lack of a better metaphor, I want to teach people to fish and only approach the master fisherman rarely — when they are in over their heads. That is the paradigm in which I see homeopathy flourishing well into future generations.
I'd love to give you all the information I can — and I do try! But sometimes, as you get further down the road, you will have questions too complex for me to deal with in an abbreviated format. "Can I treat conditions together? How do I integrate redundant remedies? What should I watch for?" Answering those questions is what my courses are for.
My courses are designed to provide the education you need. Beginning with the Gateway to Homeopathy: A Guided Study Group Curriculum, you can start building confidence and laying the groundwork to care for your family when they need you — independently. And most importantly along with others in your group.
Then you can move on to my more in-depth courses. They provide a deep dive into the subjects affecting your family the most (for example gut problems, allergies, mental health issues, and female concerns — just to name a few).
These courses should be at the top of your Christmas list. Ask your "Secret Santa" for them! You don't need another sweater; you need autonomy! Once you have your chosen course, when January 1st rolls around, you will be able to mark the date and say, "Okay, THIS is it! I'm taking it on! This is the moment in which I resolve to cure my family of their ills."
Once you are one of my students, you will have access to the Facebook forum I mentioned earlier. You will have the support of all of those like-minded women and men who, at all hours of the day and night, are sharing experiences, asking questions, seeking encouragement and applauding successes.
In response to the gratitude they expressed, may I humbly say you're welcome. And in turn, I thank all of you. Without you, my mission would have no hope of being achieved. YOU are the key to homeopathy's future. Yes, indeed — I thank you for continuing to pass on the good news of homeopathy!
Warmly,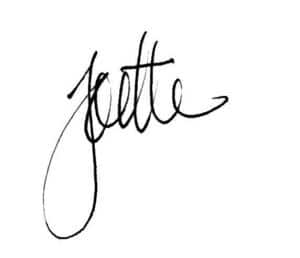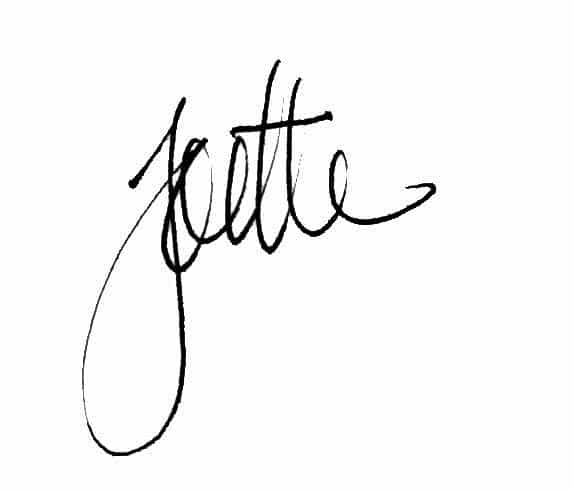 P.S. If you're not yet a student of mine, not to worry. There is a Facebook page designed for you as well. While not quite the same sense of community as the student forum, it does offer you a place to get more information and stay in touch with our current offerings. If you're ready to join a Gateway to Homeopathy study group but don't know where to start, we also provide a Facebook page specifically to assist you in finding an available group.
P.P.S.  Everything you learn in my courses and free blog will achieve nothing, zip nada if you can't purchase your remedies.  Believe me, this is a real possibility. I urge you all to please take a moment (just a moment) out of your day click here: http://signthehomeopathypetition.com/ and simply copy-paste the comment and submit. Image if all 64,000 of you did this (even if you live in another country). Your submission might just be the straw that stops the FDA. 
Please do it, do it now. You are working hard, don't let it be for naught.