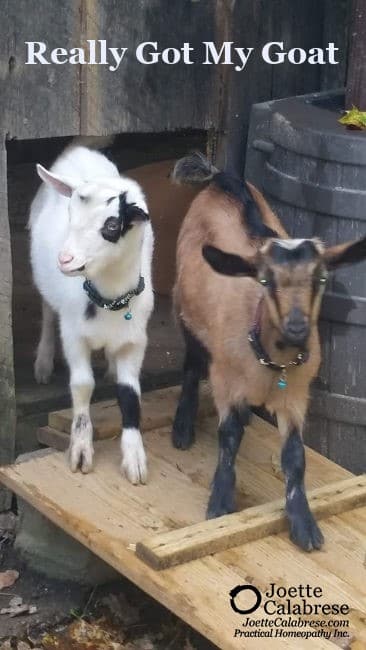 "Baby goats are precious when they're little, but when they get older, watch out! 
They are naughty, naughty animals!" I said to one of my team members recently just before she adopted a pair of adorable miniature goats. (That's them in the photo above, Henry and Oliver.)
I tried to explain that's how they get you — they use the tricky word, "miniature." Sure, it sounds good in theory, but believe me, they grow! They get thick! They are low to the ground, so they have a stable fulcrum. You can push them as hard as you want, and … They. Won't. Move.
I speak from experience.
I had precious, little miniature goats who got into more trouble than I have room to write.
I couldn't even hang my laundry out on the line … they would chew on it!
Like a cartoon! I'd have to pull my laundry out of their clenched, stubborn mouths.
Once, we came home from church, and the goats had chewed through a window screen and broke into our house.
One was on the sofa, and the other was standing on the piano! I kid you not! (Pardon the pun.)
One was STANDING on top of my beautiful baby grand piano!!
And here's the funniest part, one had found one of my repertories and had EATEN the page on mouth and taste.
I'm posting a picture here because, honestly, this doesn't sound real.
But I promise you it happened. I had left one of my repertories open on the sofa when one of them ate the repertory's page on the subject of taste.
Sure, she could have chewed on the lungs or ears or skin or any other page … but no. She must've been a literate goat because she ate the precisely appropriate page.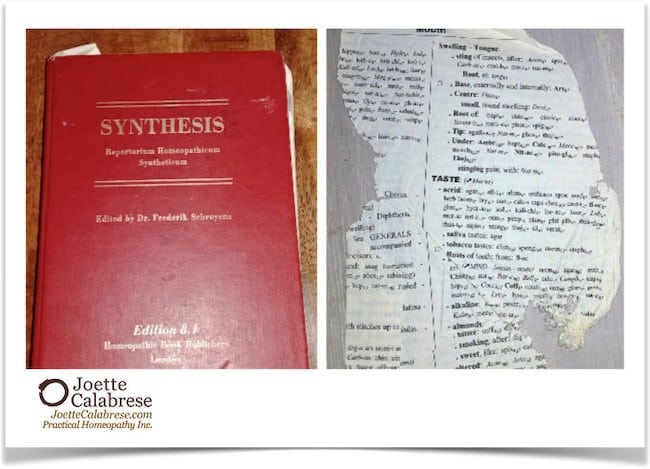 You know how strongly I recommend you have a repertory, but I do not recommend eating it.
We all seem to have something in common with my gluttonous goats during the holidays. We overeat (although, hopefully, not laundry and pages).
I've talked "ad nauseam" about Nux vomica for overdoing it. (I am awfully punny today.) So, I'd like to take a little different look at our holiday excesses: overeating creamy foods.
The better homeopathy remedy for gastrointestinal distress when one overdoes it with creamy food (specifically) is Pulsatilla 30. It's generally taken every 3-4 hours, depending on the severity of the symptoms.
Think of all the creamy things we eat more of at this time of year: Boston cream pie, whipped cream, ice cream, cheeses, gravies, and cannoli. Ahhhh, cannoli — my family's holiday favorite.
Oh! And Eggnog! How could I forget the eggnog? Christmastime is its singular season. Because it's creamy, over-indulging in eggnog makes one a perfect candidate for Pulsatilla 30. Unless, of course, it's spiked — and then it's right back to the Nux vomica.
Pass on the good news of homeopathy!
Warmly,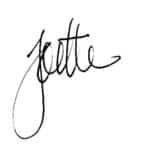 P.S. Looking for a Christmas gift for your homeopathy-minded friends and family?
Ready to start hinting for yourself? Here's a link to purchase A Materia Medica: Practical Homeopathy® for Busy Families.
I endeavored to include all of the most commonly used homeopathic remedies, discussed in my brand of plain talk — not the complicated language you might find in older, more traditional materia medicas.
I'm convinced you will find it intellectually delicious, but I give no guarantee that it will be literally as tasty as the repertory my goats ate.
So, just read it … don't nibble on it!