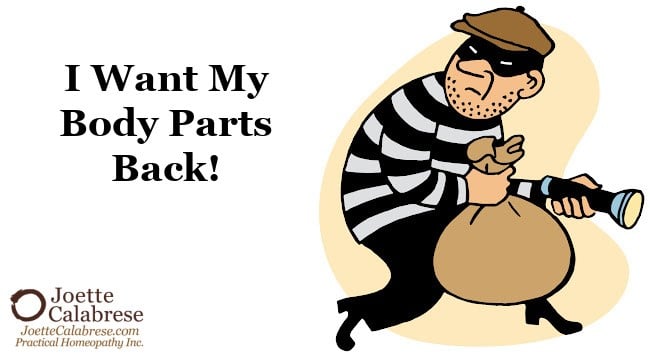 "I've been robbed! One pair of tonsils and two pairs of wisdom teeth were stolen, Officer. Does anyone have any ideas on where they are and how I can get my body parts put back where they belong?"
First, let me say that my body parts were innocent. They never broke any laws. They were not misaligned, misplaced, septic or otherwise unruly.
Well, okay, my tonsils used to get infected, but homeopathy would have fixed that in a jiffy. My little body parts had never turned on me — or the robbers, for that matter.
Their only crime was being too close to the surgeon's scalpel. And so, the robber couldn't resist convincing my parents and me that it was time for them to go.
But luckily, they didn't steal my brain, so I've been thinking.
Since I'm griping about other stolen property, I'd like my old gut back — you know, the one I had before it was tainted with antibiotics. And how about my old immune system before I was jabbed with other questionable stuff? Yep. I'd like that back, too!
But interestingly, I wasn't left with nothing. Instead, the robbers who stole my body parts didn't leave without putting something else in their place. They filled my other teeth with mercury and injected more into my arm.
Additionally, I was given a daily prescription of pills that suppressed my womanly hormones so that my body could not produce another human being.
I was also given the gift of steroids. They forced my skin to stop acting rashy and later produced a decade full of asthma. Good times!
Then there were the myriad painkillers for migraines that had been initiated by all the other trash ( I mean prescription drugs) I took.
Somehow my uterus, ovaries, gall bladder and appendix were spared. But I still yearn for my tonsils and wisdom teeth.
However, I must clarify that the robbers didn't steal my body parts stealthily in the dark of night. They didn't leave me in a worsened state when no one was looking. No. They did it with my permission!
And something even stranger happened: I actually PAID them for this grand theft. And to add more insult, at the time, I was HAPPY that they took them. I probably even praised them for their work.
But as time rolled on and common sense finally prevailed in the brain they left me, it became clear that an out-and-out robbery had been committed. But unfortunately, it took decades — and a lot of self-directed education— for me to flip the switch in my thinking.
So, my friends, I have to admit that the doctors and dentists who robbed me aren't really to blame. My parents and I actively sought out the professionals' opinions and agreed to submit to these procedures.
Indeed, we made the phone call, scheduled the appointment and dutifully listened to the sales pitch. Then, on the day of the theft, we gave them permission to dig, cut and cart my body parts away.
It makes me wonder. You know how you do your research before buying a car — because it's a significant investment and you don't fully trust the dealer? You know how you spend hours, days, even months deciding how to spend a large sum of your hard-earned money?
Well, I could have done the same before submitting to these medical procedures — to any medical procedure. But I didn't. So, why didn't I kick the tires and look under the hood? How come I didn't do my homework? Why have I spent more time studying the cars I've purchased?
I know why. It's because I trusted. I fully believed that a shiny new paint job was all that mattered, and I didn't consider the long-term consequences.
So, what could I have done differently? I mentioned that homeopathy could have nudged my tonsils into better behavior. Although, in fact, they already were behaving precisely as God intended. The tonsils' uncomfortable but useful function may have protected my body from subsequent respiratory infections.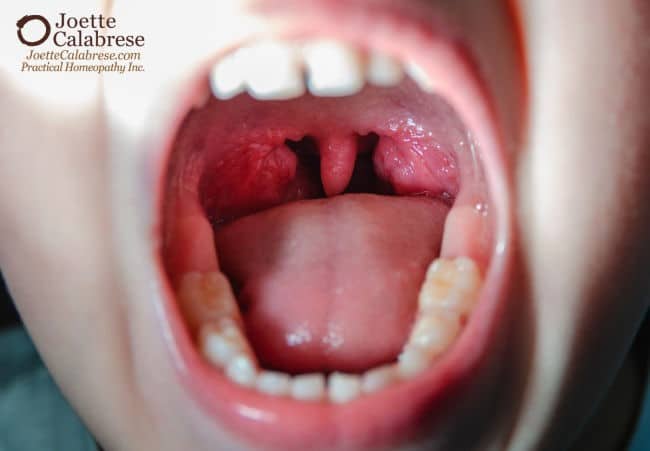 You see, tonsils — the sentry guards of our immune systems — hinder germs from entering the rest of the body through the nose and mouth and are rich in white blood cells to fight the local infection. They are there for a reason.
But to relieve my tonsillitis, I might have employed Hepar sulphuris calcareum 30 or 200, twice daily until very much better. In fact, let's add Hepar sulph to our list of must-have homeopathic medicines in our collection. I prefer to own it in several potencies — 6, 30 and 200 — as it has been shown to be invaluable in certain kinds of cases of infection, as you may remember from my blog post, Hepar sulph: The Homeopathic Antibiotic.
Hepar sulph is not the only potential choice of medicine. There are others. For more specific details, read my blog, Ultimate Remedies for Strep Throat and Enlarged Tonsils.
How far can I go with all of this? I must admit, not very far. All I can do now is complain. And I hate complainers. So, instead, I'll just warn you not to let your important body parts be tinkered with. Keep your God-given parts! Protect them like they are something important — because they ARE!
No one is going to give you your money back, and, more importantly, no one will hand those parts back to you once they're taken. Instead, you'll end up just like me — spending your time longing for pieces of your body that were taken long ago. Believe me, that's not a good way to pass the time.
If you know anyone suffering, pass on the good news of homeopathy! When you know something this important and impactful, you shouldn't keep it a secret!
Warmly,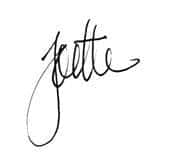 P.S. If you'd like to learn more about avoiding antibiotics and unnecessary surgery, consider my course, The Antibiotic Alternative: Balance Your Bugs Without the Drugs: Practical, Proven Homeopathic Protocols. Overuse of antibiotics in our society has led to widespread antibiotic resistance and superbugs. So, not only are our more common antibiotics becoming less and less effective, but the more powerful ones in use today cause even greater upheaval in the gut biome and can produce side effects galore.
But all is not lost! We can get off the conventional antibiotic conveyor belt and return to trusting in the natural healing abilities our bodies innately possess — with just a gentle, polite nudge from well-chosen homeopathic medicines. Education is key! So, I developed The Antibiotic Alternative course to teach you what I've learned through almost 40 years in practice and from learning beside the famed Drs. Banerji in India.
You can't afford to miss this information before an infection strikes your family. And remember — all of my Mighties (Joette's Mighty Members) qualify for a 10% discount on course purchases. If you need assistance getting your discount, email contact@practicalhomeopathy.com for more information.