Allow me to introduce you to one of my staff, Renee. She lives on a homestead in upstate Pennsylvania with her family. Her husband recently suffered what could have developed into a lifelong condition. She shares her story that might be helpful to others during the grueling winter temperatures this winter.
---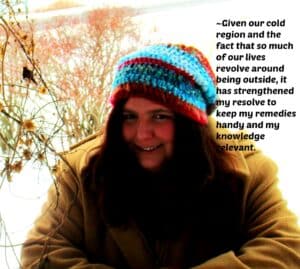 My Husband's Frostbite
While ideally it would be lovely to sit by the fire when homesteading, the animals still need to be milked and fed and wood needs hauling.
Recently, when we ran low on wood, a cold snap of below -10 degrees rolled in, requiring my husband to work extra hours hauling in firewood.
He should have stopped when his hands first showed signs of trouble, but tenacity set in. He ended up spending too long exposed to the elements.
It started with redness of his hands, followed by swollen fingers and stinging pain. His toes were also discolored and numb. That's when I knew I had to act quickly.
Armed with my homeopathy remedy kit and the knowledge I have attained from Joette, from not only working with her but scouring her blogs, I set to work to halt the progression.
I keyed in the search bar "frostbite" and the blog on this condition came up.
Joette discussed that frostbitten skin is best warmed by immersion in water around 105° – 110° F until circulation, color and sensation return. Overly warm or hot water may burn the skin.
So that's where we started.
While his extremities were soaking, I headed to my homeopathy kits and followed Joette's directions.
Hamamelis 200C mixed with Arnica 3 is the Banerji Protocol she discussed. I didn't have Arnica in that potency though, so instead I used the next lowest I own, Arnica montana 30x.
Joette teaches that repetition ought to be set at about every 1-3 hours when the frost bite is more severe. Given the way his hands looked and his pain, I determined that every 1- 2 hours would be best.
After only a dose, the color returned and he described the pain as better by about 30%. This took about an hour.
Over the next hour, the pain dwindled to about 10% of its original sensations, then overall by the end of the night. He took it again twice the next day and that was that.
That second day, he said to me, "Thanks Hon! Now back to work."
Given our cold region and the fact that so much of our lives revolve around being outside, it has strengthened my resolve to keep my remedies handy and my knowledge relevant.
Patch 'em up and send 'em back out.
Thanks Drs. Banerji and Joette!
Front row:  Brittany, Buster (the bad office dog)
Back row: Lisa (with her good office dog,  Lacy) Me, Perry,  Lara , Cathy,  Jill
It was 5 degrees below zero when this photo was taken last week!
---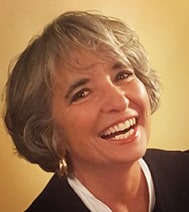 I am a homeopath with a worldwide practice working with families and individuals via Zoom. I'm also a teacher and most importantly, a mom who raised my now-adult children depending on homeopathy over the last 31 years. I lived decades of my life with food intolerances, allergies, and chemical sensitivities until I was cured with homeopathy, so I understand pain, anxiety, and suffering. You may feel that your issues are more severe or different than anyone else's, but I have seen it all in my practice and in my work in India. My opinion is that nothing has come close to the reproducible, safe and effective results that my clients, students and I have achieved with homeopathy.
Call today and learn how homeopathy might just be the missing piece in your health strategy.
---
Joette is not a physician and the relationship between Joette and her clients is not of prescriber and patient, but as educator and client. It is fully the client's choice whether or not to take advantage of the information Joette presents. Homeopathy doesn't "treat" an illness; it addresses the entire person as a matter of wholeness that is an educational process, not a medical one. Joette believes that the advice and diagnosis of a physician is often in order.
---
We've provided links for your convenience but we do not receive any remuneration nor affiliation in payment from your purchase.
---
The Author disclaims all liability for any loss or risk, personal or otherwise incurred as a consequence of use of any material in this article.
This information is not a substitute for professional medical advice, diagnosis or treatment.