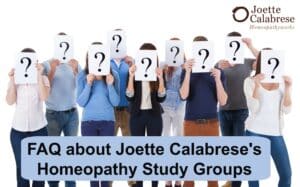 Hi everyone! Today's blog post is a little mid-week surprise as I don't normally post on Thursdays. I'm so pleased to see and hear that so many moms are excited about my new Study Group Curriculum, and so this little article is in response to that energy!
It is my goal to bring homeopathy into the homes of hundreds of families, and this curriculum is indeed your GATEWAY into my world of healing.
We have made it as easy as possible for moms to start this from home. If your question isn't answered here, I encourage you to gather your friends together and flex your brainstorming muscles…find a way to make this work for you and your unique situation.
Don't delay getting started! Why? Because I'm sure your family's next illness won't wait!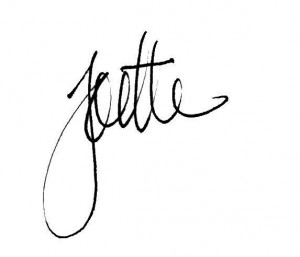 Q: How can I find other study group members to start a group?
A: We are so happy to have created an incredibly intuitive and resourceful curriculum for you! Finding the group is the fun part, and we leave that up to you. While we can't do much to help you find your own study group, we have set up an online map for you to use to locate other group members. Please note that we do NOT monitor this map, and we are unable to answer questions on how to use this website. It is simply a service for you to use to find individuals who are interested in joining study groups, both locally or via online video conferencing. Please be cautious online and remember common safety measures.
https://www.facebook.com/groups/144456329307655/ 
Q: Does each individual group member pay $47.00?
A: Yes. Each Study Group member needs their own Curriculum. Teaching many from one booklet would violate copyright law. 
Q: I have a question and want to call the office.  What kinds of questions do Joette's office staff answer:
A: Please read this entire FAQ page! 🙂 Also, please note that Joette's office staff cannot answer any homeopathic-related questions. This is why you can schedule Joette's live Q & A call (see chapter 4 of the curriculum for details on what kind of questions are appropriate during this call). Additionally, the office does not answer any technical questions relating to computer/software problems.
Q: I read this entire page. I have another question not listed on this page. Where do I go?
A: Please contact your Study Group Leader. She/He is in charge of answering questions for your group. If the Group Leader does not know the answer, brainstorm a solution with your group or head to our Facebook Page to see if our FB friends can offer you a tip.  Joette's office is extremely busy helping clients, students, and individuals with health problems, and we cannot possibly answer every question :). We apologize for the inconvenience, but please know that the curriculum has been written in a way that will preempt major questions and issues. 
Q: I'm excited to do this curriculum, but I don't have time to get started right away. Can I wait?
A: We think that illness won't wait to come knocking on your door, so we think that you should MAKE TIME to get started.  But of course, if circumstances don't allow you to get started now, this curriculum will be available for purchase when you are ready. Trust us when we say that 'showing up is the hardest part!' Do what it takes to start a group and get this information into your home. It will be worth all the effort and more! 
Q: I know that in order for Joette to appear live to my group, I need a minimum number of students who are present. Now, I would like to schedule Joette to appear LIVE for a Q & A session. How do I do that?
A: Instructions on how to set up this session with Joette are located in week 4 of the Study Group Curriculum.
Q: Will Joette take a case during our group's Q& A session:
A: No. Joette cannot take any questions relating to someone's individual health circumstance. Please refer to chapter 4 of the study group curriculum for more details on what kinds of questions she can answer.
Q: I see that Joette appears as a live guest speaker to study group students for a Q & A session (this costs a fee). I also see that she offers free pre-recorded Q & A sessions. I would like to view the pre-recorded videos instead of paying for the live sessions. How do I gain access to that?
A: After your payment has been submitted for your copy of the Study Group Curriculum, you will be taken to a page where you will set up access to the private Student Resource Page. This page is where you will find the pre-recorded Q & A sessions. 
Q: What is the minimum number of people required to be considered a group?
A: Study groups are intended to foster COMMUNITY among learners of homeopathy who support each other. We would not like to define how many students comprise a group. However, please remember that Joette will not guest-speak to a group smaller than the minimum (all of whom must be present!)  See chapter 4 of your Study Group Curriculum for further details on setting up this live guest appearance with Joette.
Q: Can I be a group of one? Can I use the Curriculum as solo student?
A: We cannot stop you from purchasing a book and experiencing the Curriculum on your own. But please remember what the purpose of study groups is: To create a community of learners of homeopathy who support each other.
Q: How do I gain access to the Study Group Student Resource Page?
A: After your payment has been submitted for your copy of the Study Group Curriculum, you will be taken to a page where you will set up access to the private Student Resource Page. Please do not navigate away from this page until you have created your username/password. 
Q: May I pay the $47.00 in several installments (as this is offered with some of Joette's other courses)?
A: This Study Group Curriculum is not the same as a course offered by Joette. We purposely subsidized the cost of the curriculum to make it very affordable. We are unable to increase our costs by adding a payment plan at this time. 
Q: May I call and pay over the phone, as my internet connection is unreliable?
A: I'm sorry, you must place your order online. We apologize for any inconvenience.
Q: Does each person place an order individually?
A: Yes. Everyone must order individually to receive their own mailing of the Curriculum.
Q: How do I label & identify who my Study Group Leader is?
A: When individual group members purchase the Curriculum, they need to provide details about who their Study Group Leader is.
Q: Where do I send my group members to sign up for my group?
A: Direct them to the page where they purchase the Study Group Booklet. During check out, they need to indicate the name of their Study Group Leader.
https://homeopathyworks.infusionsoft.com/app/orderForms/Study-Groups
Q: Can I see a sample of the Study Group Curriculum?
A: Yes, it is available here.
http://studygroups.joettecalabrese.com
Q: I've taken one (or several) of Joette's courses, like Good Gut, Bad Gut, for example. I also have Joette's educational material that comes with the100 remedy homeopathic kit. How much overlap do you think there is between these things and the information taught in the Study Group?
A: There is indeed some overlap from this Curriculum and the other products Joette offers. But even if you have taken courses from Joette before, this Study Group offers something the other courses do not: community! The purpose of this Curriculum is to allow like-minded individuals to support each other in their homeopathic journeys. That's why we say (and have witnessed!) that both newbies & oldies to homeopathy will benefit from this Curriculum.
Q: How much time per week should we expect to spend on the Study Group?
A: There is about an hour of homework for each Study Group class (most of these assignments are simply listening to podcasts). Your group is in control of how long each Study Group meeting lasts, as well as any other time commitments.
Q: Is the Booklet mailed as one package with material to photo-copy for each person or are there a certain number of copies included?
A: Each member will receive their own copy, as the Curriculum is printed on security paper, disabling the ability to photo-copy the material.
Q: It seems that you recommend teaching the study group class weekly. Can I do it monthly instead?
A: Yes! Of course!
Q: What are the videos (that come) with the Curriculum about?
A: They are about the subject of homeopathy. They are correlated with the Curriculum and answer questions like: What are remedies made out of? How often should I dose a remedy in an acute illness? Etc. 
Q: How does the Group Leader coordinate watching the videos when she has online students?
A: Sorry, but we cannot answer questions relating to technical-support. Be creative and ask computer savvy friends for ideas! Some students have tried screen sharing or having everyone watch the video on their own computer (muting themselves to watch), then rejoining the online discussion.