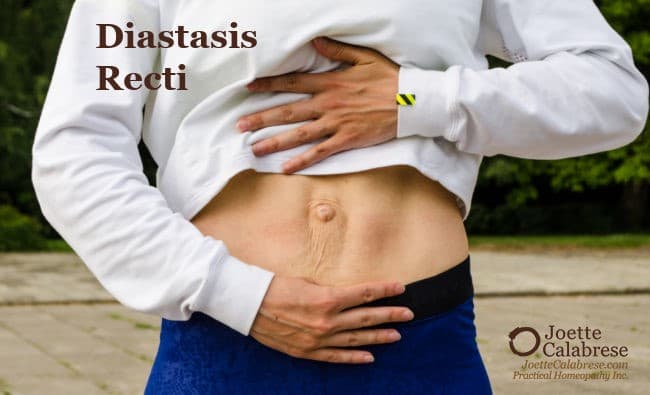 Pregnancy causes numerous changes in the mother's body — some beautiful and celebrated, some … not so much.
Diastasis recti is a fairly common condition experienced during or after pregnancy in which the muscles in the abdominal wall separate. Some say as many as 60% of new mothers experience this complication.
The separation can present as either an indented gap in the abdomen or a portion of the belly loosely pooched out where the muscles have separated.
Meet Barbara.
She had three young children and had just given birth to her fourth. After the birth, she noticed a stinging, burning pain in her lower back and an unfamiliar appearance to her recovering tummy.
While the separation itself is generally without pain, diastasis recti can cause lower back pain, pelvic burning or hip pain. It also can be challenging to maintain proper posture, and urinary incontinence or bowel issues may ensue.
There had been a hint of diastasis recti during her third pregnancy, but this fourth child brought it on in full force.
Concerned by her symptoms, Barbara called me after she gave birth.
"What am I going to do, Joette? My abdomen looks dented and sticks out in a weird way, and this burning lumbar back pain is awful. While I can manage to lift the baby, I'm too weak to pick up my toddlers. I'm trying to get back to normal, but I feel like my belly is still not my own. Help!"
The information I taught her is not a Banerji Protocol but is a combination I developed with success over my years of practice: Symphytum 200, Ruta graveolens 30 and Calc fluor 12, each taken twice a day — separately, not mixed — until the condition resolves.
Barbara and I met for our next consult two months later. She couldn't tell me exactly when her diastasis recti abated, but at the two-month mark, Barbara was thrilled to report that the pooch was gone. Her abdomen was back to its old self, and the subsequent lower back pain had subsided.
Homeopathy works!
While some believe that strengthening the core is the answer, I've found the homeopathic medicines I've mentioned are associated with a stronger core — especially Calc fluor.
In rare instances, if left untreated, diastasis recti can develop into a hernia (where the organs overtly push through the muscle walls). That is an entirely different condition, best handled with the information I previously published in Get Back in the Game: Hernias and Homeopathy.
My focus this month is on moms, but I should point out diastasis recti can also plague men who lift weights (especially too much weight with poor form). However, as is usually the case, the homeopathic medicines are the same for women or men: Symphytum 200, Ruta graveolens 30 and Calc fluor 12, each taken twice a day — separately, not mixed — until the condition resolves.
Even though many of the same conditions can equally affect both genders, the health needs of women are unique. That's why I developed my course, Feminopathy: How You Can Correct Female Ailments Using Safe, Inexpensive and Effective Homeopathy.
And remember — all of my Mighties (Joette's Mighty Members) qualify for a 10% discount on course purchases. 
This comprehensive course will take you from menarche through menopause. You'll no doubt use this information for yourself, your daughters, your mothers and your grandmothers. Be the hero for all the women in your circle when you allow me to be your guide through Feminopathy.
Warmly and with a focus on you,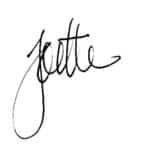 P.S. If you need assistance getting your Mighty Members' additional discount, email contact@practicalhomeopathy.com for more information.