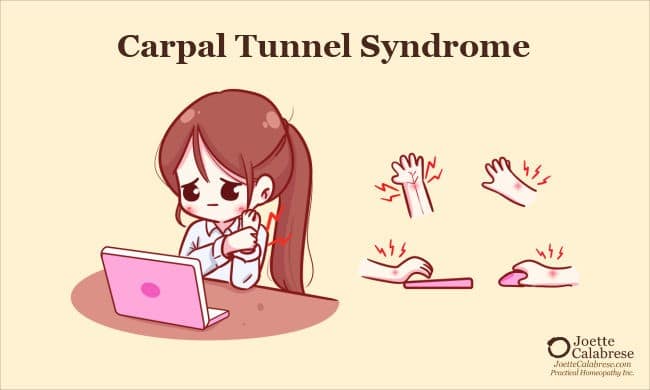 Modern life with all its conveniences.
We should be experiencing less pain, right? But sadly, these days, we are experiencing more than ever before. Society's sedentary lifestyle is causing a pandemic of back pain, while the fixation with keyboards is increasing injuries to wrists and hands.
Imagine being unable to hold a phone, grasp a steering wheel or pick up a beverage!
Carpal Tunnel Syndrome. That may be the diagnosis. But to the sufferer, it presents as anything from tingling and numbness in the wrist and hand to excruciating pain and weakness.
What causes Carpal Tunnel Syndrome? Pressure on the median nerve that runs through the carpal tunnel space in the wrist.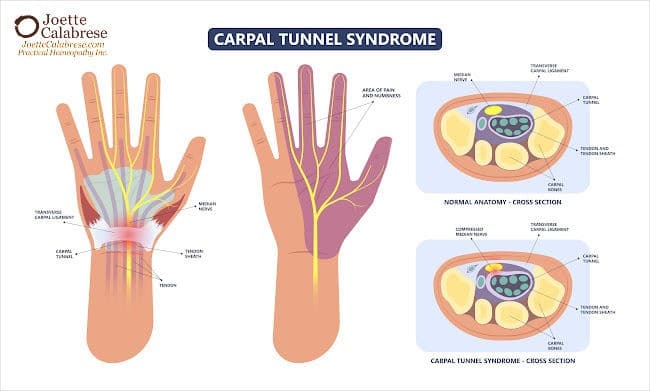 There are anatomical contributors and health factors that may increase risk. But all too often, repetitive motion can push an individual's predisposition to this condition over the edge.
And think about it. Who among us doesn't spend a good amount of time on a keyboard these days?
I wrote once about my experience with painful hands in India at the Prasanta Banerji Homeopathic Research Foundation. In my case, it was simply cramping from writing too much. (I was taking handwritten notes on over 100 cases a day!)
But when faced with a conventional diagnosis of Carpal Tunnel Syndrome in my practice, I have often turned to Symphytum officinale 200 mixed with Ruta graveolens 30, twice daily, until very much better, with much success.
Symphytum is specific for bone conditions. As I say in A Materia Medica: Practical Homeopathy® for Busy Families, Ruta is indicated for sprains, bone bruises and any complaint involving cartilage, tendons or bone surfaces. So, Ruta is a natural consideration for Carpal Tunnel Syndrome.
And, of course, I would add Hypericum perforatum 200, as needed, for acute nerve pain. Hypericum 200 is this week's must-have homeopathic medicine for a well-stocked homeopathy kit. Consider Hypericum for pain from incisions, lacerations and penetrating wounds — particularly those that involve nerve-rich areas. It also has been reported to be helpful for dental pain.
As usually found in homeopathy, there are other ways to skin a cat. So, I'll discuss the precise Banerji Protocol™ for Carpal Tunnel Syndrome later this week in my Memo to Mighty Members. I hope you'll join us!
Granted, it's desirable to curtail the repetitive motion that causes Carpal Tunnel Syndrome. Stepping away from the keyboard to move about, stretching one's wrists and even bracing might help. But why turn to dangerous NSAIDs and corticosteroids as conventional medicine would advise?
Instead, homeopathy offers a gentle nudging of the body back to its natural state of health and functionality without manifesting dire consequences in other organs, as drugs of commerce often do.
Pass on the good news of homeopathy!
Warmly,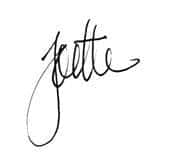 P.S. We've heard rumblings here in my office — many of you are concerned about accessibility to the courses you've purchased in the event that the internet collapses and fails. Well, fear not, my friends! We are instituting a plan. No details yet, but we just wanted you to know that we hear you and are devising a solution.