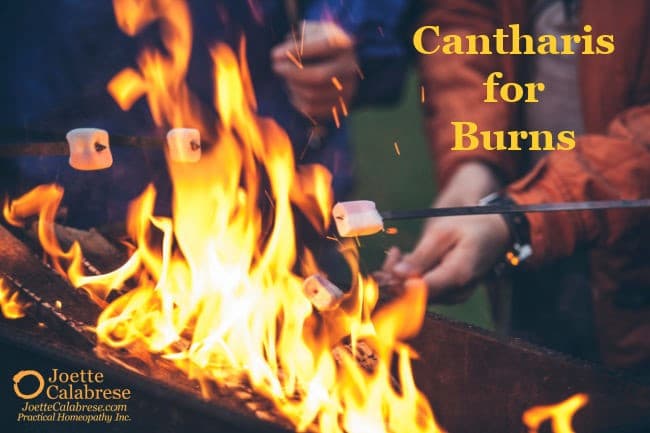 Burns.
Many folks head for the aloe, but I'd love to see a world where everyone first thinks of Cantharis.
We have discussed its use when burning symptoms signal a urinary tract infection. We've also given examples in which it has been shown to relieve sunburn.
However, Cantharis is an incomparable remedy for burns. Period.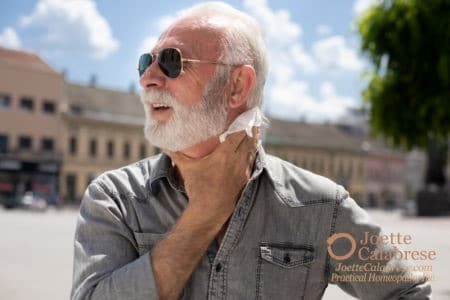 Helen and her husband, Ralph, were traveling in the tropics. Ralph was feeling sweaty and uncomfortable and asked Helen for a baby wipe to refresh himself a bit. Helen really should have been a bit more attentive when she reached into her bag. Instead of handing Ralph a baby wipe, she gave him a bleach-laden disinfectant wipe!
Poor Ralph rubbed the caustic chemical all over his neck skin, and that night, the pain of the chemical burn kept him awake. It wasn't their favorite vacation memory!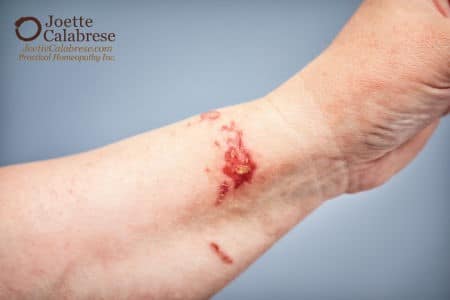 Agnes was cleaning up her elderly mother-in-law's yard. She wasn't familiar with the Dictamnus plant and rubbed up against it. Now she knows why its nickname is "burning bush." Who knew such a pretty plant could cause a chemical burn?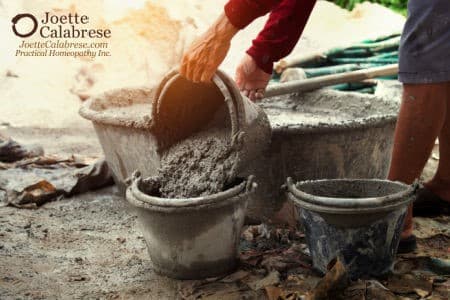 Sandra's husband was well-known for being handy around the house — but not famous for reading instructions. He didn't realize that mixing cement with bare hands could cause chemical burns. Next time, he'll take the "wear gloves" warning seriously.
As will Mary Sue, who splashed a caustic drain opener on her hands as she tried to unclog her toilet!
And then there were the kids at camp. Toasting marshmallows is grand until inattention results in fingers briefly getting too close to the fire.
But cause matters not! Whether the minor burn results from exposure to the sun or chemicals, electrical contact, steam, or direct exposure to fire or heat, Cantharis can speed recovery, minimize the chance of infection, reduce pain and swelling, and promote healing.
Generally, Cantharis 30 or 200 (depending on the severity of the condition) may be used every few hours until improvement is observed. For more vexatious burns, it can be employed every 30 minutes until the pain begins to settle down, then used less frequently.
For serious (second- and third-degree) burns, Cantharis can even be used in conjunction with conventional medical treatment by giving Cantharis as soon as possible on the way to the emergency room.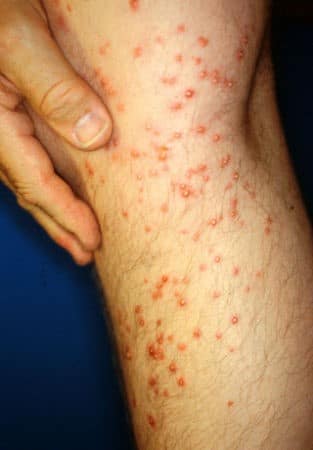 1
But here's a situation also worth consideration: Cantharis for fire ant bites! The clue is right there in the name, isn't it? Fire ants produce a much different reaction than other insect bites and stings. When vesicles form after exposure to fire ants, along with the tell-tale burning and itching, one might consider Cantharis (especially if Ledum palustre — generally, our first thought for insect bites — doesn't fully act).
So, this week, we should have a "burning desire" to add Cantharis 30 or 200 to our list of must-have homeopathic medicines. It will serve us well in so many situations!
Want to learn more about homeopathy and remedies like Cantharis and how to be the hero in your home? Why not join a study group and learn alongside others?
Utilizing my newly revised curriculum, Gateway to Practical Homeopathy®, Second Edition, the Gateway study guide makes it easy for you to start your own group! However, if you'd prefer to join others, new study groups are forming all the time. You can find a leader on my Joette's Study Group: Find your new Study Group Friends' Facebook page.
Also, once you've purchased your Gateway to Practical Homeopathy® curriculum, you'll receive access to an online learning portal with a list of upcoming study groups hosted by our most experienced Global Leaders.
Believe me, studying with others in the Gateway setting is THE effective, time-tested way to begin employing Practical Homeopathy®.
Pass on the good news of homeopathy!
Warmly,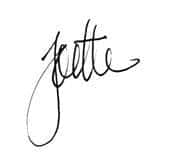 P.S. "But Joette, I'm ready for a deeper dive into homeopathy! I want to commit to getting "skilled up" for my family, friends and perhaps even my broader community as a career."
My friend, I have the answer.
The next class of The Academy of Practical Homeopathy® — my year-long, immersive Academy — will soon begin.
The Academy is not for everyone. It's not intended to be. Admission is by invitation only. However, you can learn more by joining my Founders' List now (with no obligation).
If, after learning more, your passion for homeopathy calls you toward The Academy, you'll be guided through the admissions process.
But now's the time! This will be the ONLY enrollment period during 2023. Don't miss out.
Join my Founders' List now and see if The Academy of Practical Homeopathy® is a good fit for you.
1 Fire Ants: Photo by Daniel Wojcik https://www.ars.usda.gov/ARSUserFiles/oc/graphics/photos/sep99/k8575-31.jpg
This image or file is a work of a United States Department of Agriculture employee, taken or made as part of that person's official duties. As a work of the U.S. federal government, the image is in the public domain.