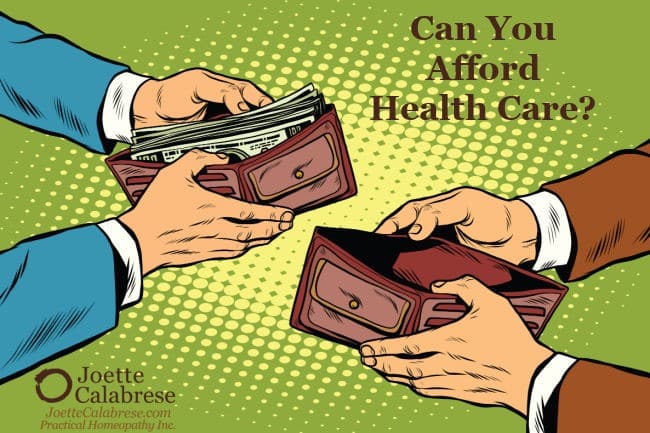 'Tis the season!
No, no, I'm not talking about Christmas or Hanukkah. Instead, I'm talking about the annual angst many folks feel as they try to decipher the choices for next year's health insurance. And as much turmoil as that process causes, the real anxiety begins when they try to figure out how to afford the monthly premiums.
My husband recently came across an article entitled "Young Americans Cannot Afford to Be Healthy." The statistics are disturbing. Young Americans are putting their health on the back burner because of tight finances.
In fact, my clients are voicing the same concerns. I've heard from folks who can no longer afford to buy high-quality cod liver oil (such as Rosita's Extra Virgin Cod Liver Oil that I often recommend). Others can't afford weekly beef! Many no longer buy grass-fed dairy. I've heard others complain that they can no longer afford to eat fish as often and have to move to a more stretched version. So, instead of a nice, rich broiled haddock, they can barely muster a tuna noodle casserole.
Look, I've said this before, but it bears repeating. You can skimp on clothes; go to the Salvation Army, consignment shops, or make your own. You can skimp on furniture; buy used at garage sales. You can skimp on where you live; you don't need a house with three bathrooms. You can even find inexpensive or free entertainment. 
But don't skimp on good food or high-quality medicines!
And that's where homeopathy is the perfect financial solution for our time!
If a child has a screaming ear infection, Mom can buy one tube of Belladonna 30 for $8.49 (minus 20% if she uses the coupon code "Joette" at checkout on Boiron's site). That one tube can address many episodes of otitis media. (Although, in truth, the child may not suffer many more episodes after the Belladonna does its work to uproot the condition. But Mom can use the rest of the bottle for her other kids!)
Homeopathy is the very definition of getting your money's worth!
If Mom is familiar with the symptoms indicating repetitive ear infections, there's no need to visit a doctor for a diagnosis; no insurance deductible, no co-pay, no prescription antibiotic, and no repeat visit to the doctor to then diagnose what I call "antibiotic poisoning" in the form of subsequent food allergies and intolerances!
Lather, rinse, repeat. Mom and child are now on the conventional medicine conveyor belt that gets more and more expensive every year!
Homeopathy saves money and can help avoid future illnesses!
So, instead of paying for insurance company executives to get richer and Big Pharma to become more powerful, Mom invests her money in a deep inventory of homeopathic medicines and education.
I hear people discussing all the time, "Should we invest in gold? Silver? Other precious metals? Bitcoin? Real estate?"
No. In these financial times, I say the most rewarding and economical investment you can make is in your education.
Get skilled up!
Your homeopathy education will make a significant impact on your family's health AND wealth. And it's not a splurge. It's an investment — one in which the entire family will benefit.
Look, folks, I've been where you are. When we were struggling financially, in some ways, it hemmed us in. But it also put welcomed pressure on us to find ways to step outside of the lines and become self-governing. We procured our good food by raising our own chickens, wild-crafting, and purchasing raw milk from our local farmer. We ground our own grain, made sourdough bread, yogurt, kefir and generally became independent. It became a source of joy to figure out how to solve these problems.  Plus, our forced ingenuity helped us raise our kids with purpose — questioning the status quo. They gained a sense of self-reliance instead of entitlement.
So, I say to young and older people alike, you CAN afford to take control of your health! You just can't do it if you stay in the lane that you've been "assigned."  
Knowing how to use homeopathy for just about anything that comes your way can save a lot of money. It offers relief from unaffordable insurance premiums, unnecessary doctor visits and expensive drugs of commerce. (Not to mention, it allows one to avoid those nasty, often life-altering, lifelong side effects that generally follow pharmaceutical use.)
The time to get skilled up is not when your child is in the middle of a strep throat event; it's now — so that you're prepared with Belladonna 30 or Hepar sulphuris calcareum 30 and you know how to use them.
Look, nothing in this world is "free," but an investment* in homeopathic medicines and a top-notch homeopathy education will certainly provide freedom!
So, let's answer the question we posed at the very beginning of this blog, "Can you afford health care?"
Yes! Yes, you certainly can … with homeopathy and your brain in gear!
Meanwhile, as I always say, pass on the good news of homeopathy!
Warmly and devotedly,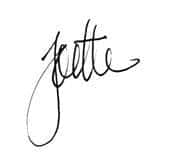 * With Christmas and Hanukkah around the corner, do you really need another pair of gloves? Or another necklace? A tie? A talking bass on a plaque? No. What you truly need is homeopathy education.
When I was still amassing my knowledge of homeopathy, everyone in my family knew exactly what I wanted for Christmas, Mother's Day and my birthday. My husband also knew that it was one of the gifts that would reap benefits for the entire family! So, he always felt justified spending what seemed like more than we usually spent on gifts. And it was!
So, leave a little note for Santa, your spouse, kids, parents and in-laws with this link: JoettesLearningCenter.com.
There, they can purchase a course you've had your eye on, or they can simply give you a gift certificate to redeem for whatever you want — a Gateway study group curriculum (our newly revised second edition will begin shipping in January 2023), my Materia Medica, or even an annual membership to my Mighty Members!
Most people love helping hints during this season, and, in turn, with your newfound education, you will be able to help them with their health throughout the coming year!
(And remember — all of my Mighties (Joette's Mighty Members) qualify for a 10% discount on course purchases. If you need assistance getting your discount, email contact@practicalhomeopathy.com for more information.)