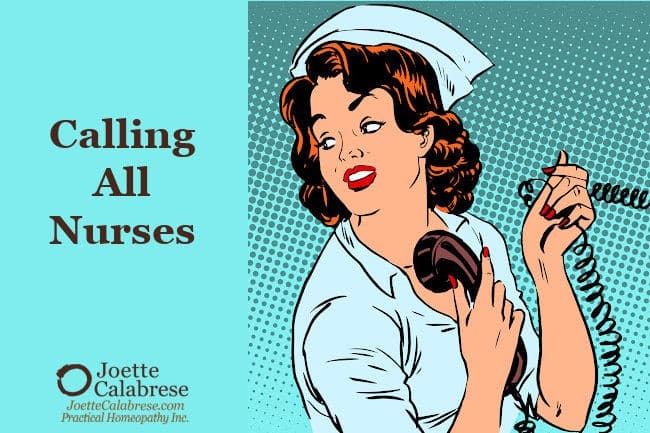 People trust nurses.
And they should! Nurses are in the trenches.
They're the ones who have gathered practical, day-to-day experience over years of observation. They're the ones who give invaluable tips and tricks. For instance, I had a necessary surgery decades ago. Upon release, my nurse showed me how to get out of bed without pain or risk of further injuring my surgical site. She was an angel.
Nurses know the little things that will make their patients' lives easier.
In a hospital setting, the attending doctors prescribe and walk away. The nurses stay. They're attuned to people's needs. They witness the fallout after drugs are employed firsthand because they are left to deal with it.
Nurses know.
How many times have you had an experienced nurse — a friend or relative — unofficially alert you to the dangers of a specific pharmaceutical? "I wouldn't take it," they might offhandedly say. Sometimes they make a special effort to whisper it to a patient after the doctor has left the room.
Indeed.
Why? Because they have witnessed the repercussions — nay, the fallout of synthetic, patented drugs of commerce.
I see it constantly. As of this writing, approximately 15% of my Academy of Practical Homeopathy® students are nurses. Those whom I've spoken to are frustrated by the fact that Big Pharma has such a debilitating strong hold on patient care. They are disillusioned by the repercussions of synthetic drugs.
So, they are learning homeopathy as a natural progression in their thinking of how to make patients' lives better without introducing new, iatrogenic consequences down the road.
As I said before, these nurses are more attuned to patients' needs, and they are turning to homeopathy in large numbers.
But if I may be so bold, we need more nurses to join our movement! Can you imagine the good that can be done with more boots on the ground — or should I say "Crocs" on the ground? Indeed, these women and men could be the difference-makers in the future of health care.
So, if you're a nurse, I urge you to join us. If you know a nurse, I urge you to share your knowledge of homeopathy with them. Once they witness the tip of the iceberg of homeopathy's potential, they'll want to learn more.
A great place to start — for nurses, mothers and other caregivers alike — is my course, Good Gut, Bad Gut: A Homeopathic Strategy to Uproot Seemingly Unrelated Illness in Body and Mind. So many human health issues originate in the gut that this course has become a popular entry point to learning homeopathy's ability to affect overall well-being, whether physical, emotional or mental.
For instance, students learn more about Nat phos 6X (Natrum phosphoricum) for indigestion, which I briefly discussed in my cell salt series blog post, David vs. Goliath. It's a more polite replacement for over-the-counter antacids.
But even if one's meals are perfect, food sources are top-notch, and every meal is made from scratch, one can still experience problems related to the gut, such as anxiety, depression, bloating, brain fog and weight gain. My course, Good Gut, Bad Gut, provides education on homeopathic medicines and protocols that have been shown to act for the last two centuries!
So, I'm calling all nurses! I want to give you hope that real solutions exist! Click here to download your copy of my free infographic, From Bad Gut to Good Gut, containing a sneak peek at a few of the medicines covered in the course. In fact, share this link with others as an easy way to pass on the good news of homeopathy!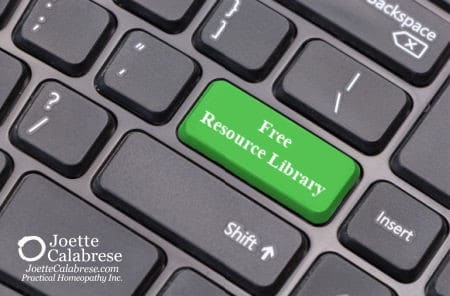 Recently, I received an email from Homeopathy magazine granting public access to two fascinating research articles. These two laboratory studies "add evidence for the existence of physical phenomena in homeopathic dilutions," says the editor of Homeopathy magazine. As continuing investigations into nanoscience deepen, I have no doubt we will see more and more of these studies further substantiating homeopathy scientifically.
I have placed links to both of these articles in my free Resource Library in The Learning Center at the bottom of the list of Homeopathic Research Sites.
While you're there, click around. My free Resource Library contains many other articles and resources validating homeopathy's astounding body of work. New scientific methods are helping to uncover the underlying reasons for what homeopaths have known for years: Homeopathy works!
Warmly,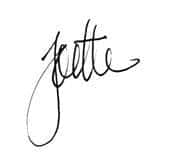 P.S. Not quite ready for an in-depth course? Join a Gateway to Practical Homeopathy® study group. Addressing your family's conditions requires confidence. And confidence comes from competence!