What's the best way to ruin a road trip?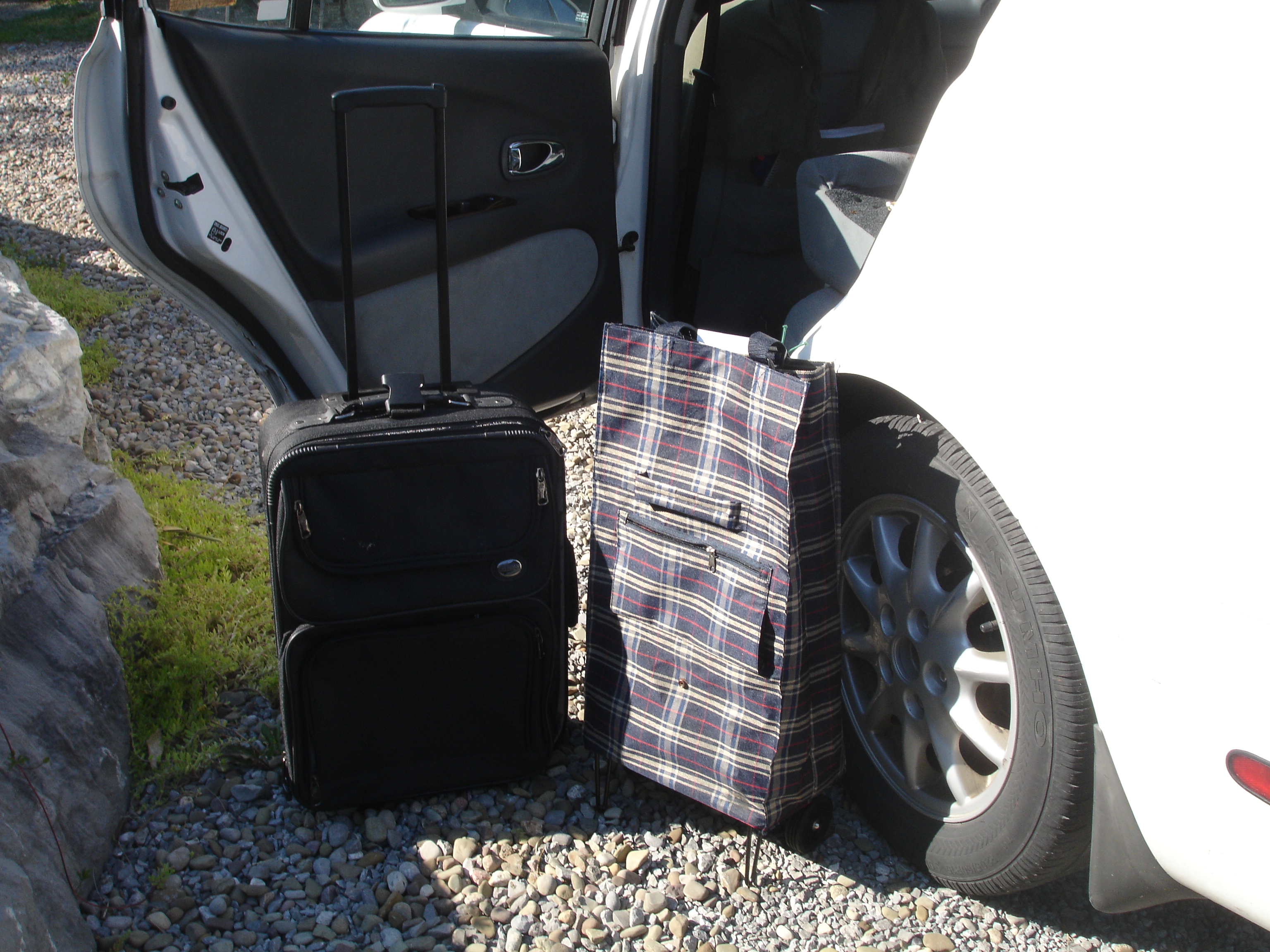 Car sickness.
Or plane sickness or just plain old motion sickness has a way of ruining not only the sufferer's day or entire trip but that of those around him as well.
So what do you do?
As always, whip out your homeopathy kit or stop at a health food store just have these remedies on hand.
My favorite is Tabacum 30C.  Not unlike what happens when you smoke a cigarette for the first time, the nausea is awful until the person finally finds relief after emptying the contents of the stomach. Regretfully, I admit to having smoked when I was young, and I remember forcing back this sensation to fit into my high school crowd.

But you might also consider Boiron's Cocculus 30C  for motion sickness accompanied by vertigo. (Oh, the thought of it!) This remedy has a dual purpose. If you or your loved one gets motion sickness accompanied by vertigo, this remedy has a reputation for addressing both.
My son at age 10 used to get car sickness every time we went on a road trip. In fact, his brothers remind him regularly of how they had to endure such episodes. 
Actually, it only happened on two occasions because I finally gave him Tabacum 30C, and it gave him relief within about 15 minutes while we were still in the car. (We couldn't get off the highway because of a traffic jam). The next time, I gave it to him upon entering the car and then in intervals of every hour or so, which cured him.
Cured. Done. Fine. Never to return again!

Now that he's an adult and travels, he is still never bothered by this malady.
But then I recently learned about Hyland's product Motion Sickness, which my students have been raving about.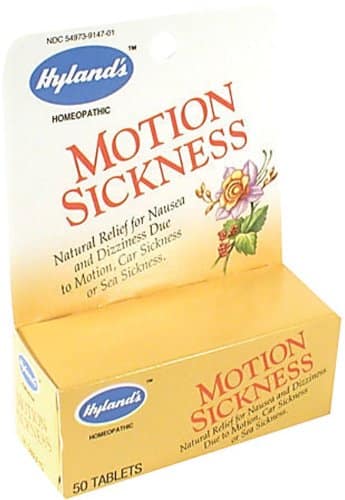 I have not tried it myself, but I trust Hyland's, and you can likely find it pretty readily. This combination product incorporates Tabacum and Cocculus, plus two more remedies for good measure.
Any wonder why I love homeopathy? State by state, highway by byway, from one airline to the next, I never travel without my homeopathy kit nearby.