Last weekend, I had the privilege to speak at the regional conference of the Weston A. Price Foundation.  For those of you who weren't able to attend, I wanted to share some photos from the day.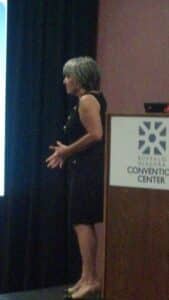 I spoke about how to treat fever the homeopathic way.  No drugs and your children will be healthier for it.  To get up to speed on the topic, check out my past blog post on fever.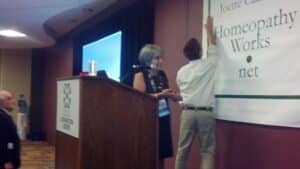 I need all the help I can get from my family to help me get ready for these events.  That's my son, Giuseppe, helping me set up and my father is overseeing the progress.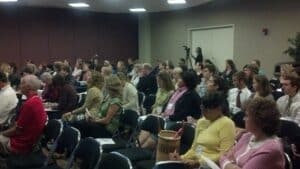 More than two hundred people attended this wonderful weekend of workshops geared toward helping families take charge of their health through nutrition and natural healing.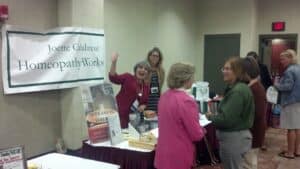 I always enjoy the opportunity to talk to people about what homeopathy can do for them.  Our HomeopathyWorks booth allowed me to do just that.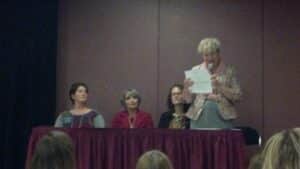 Of course, one of the highlights of the conference was being on a plenary panel with the highly regarded Sally Fallon Morel, who wrote one of my favorite cookbooks about nutritious food, Nourishing Traditions.
Another exciting announcement: we have a new website!
From now on when you enter www.homeopathyworks.net into your browser, you will be redirected to our new-and-improved site, JoetteCalabrese.com.
We now have a great search function where you can search all of my articles by keyword.  Stay tuned for other new features that will be available soon, such as a whole section devoted to homeopathy research where you'll be able to read articles about clinical trials and other new developments in the science of homeopathy.
Don't forget to click on the link for our products page as well – very soon we will be selling remedy kits through the website!
Also very exciting is the new section "Shopping with Joette," where you can support our community of like-minded vendors who supply us with the foods and products we use on a daily basis.
Have a look around and tell us what you think!